Website development for an advertising agency A-Group
The objective was to develop a Landing Page with parallax effects for the advertisement agency. Design was provided by the client.
Website is thematically divided on screens that are collected from different elements appeared with various rapidity while scrolling. Logo, menu, links on social networks and language selection bar are fixed and always remain at their place while scrolling.
Last projects of Agency are presented on first screen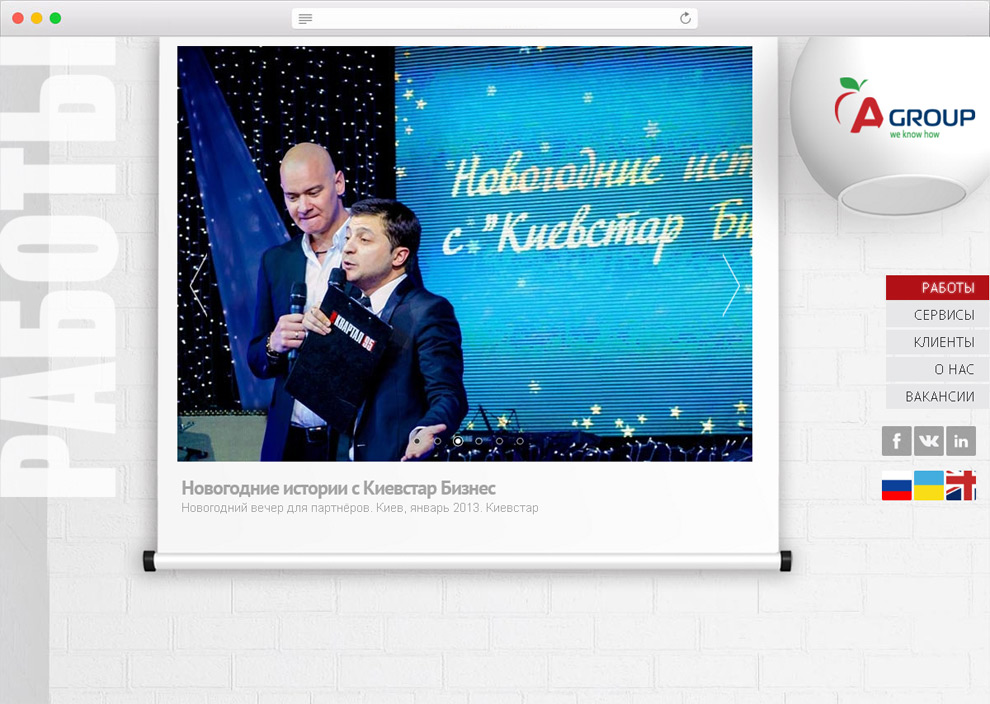 The second screen presents services of Agency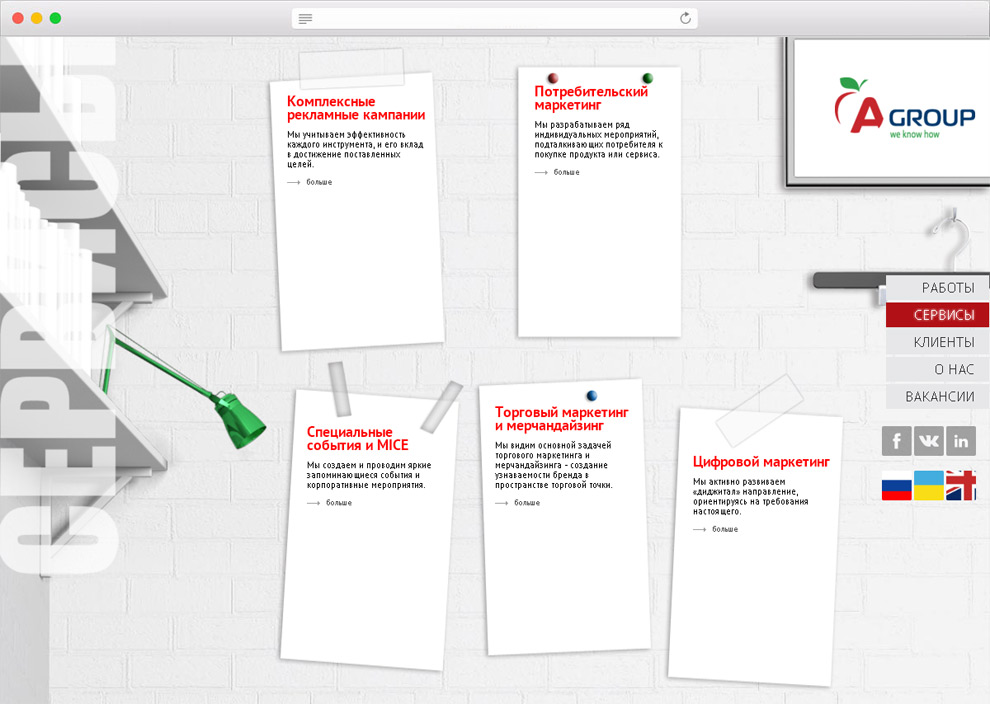 Key clients are listed in automatic mode with manual scrolling possibility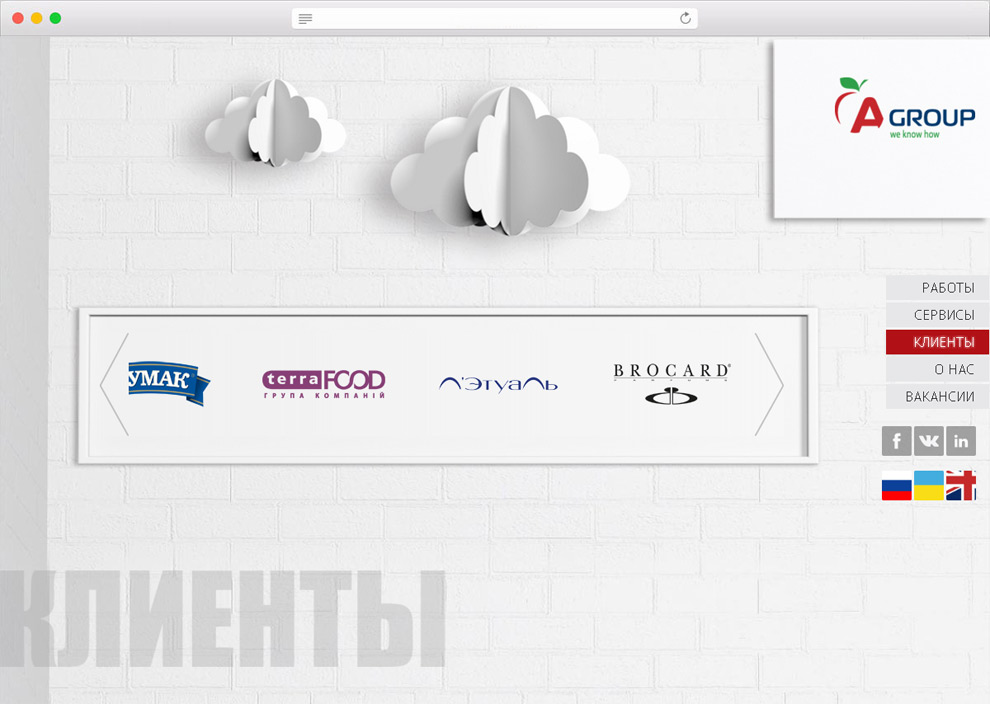 "About us" screen. Map is interactive and gives possibility to approximate each object.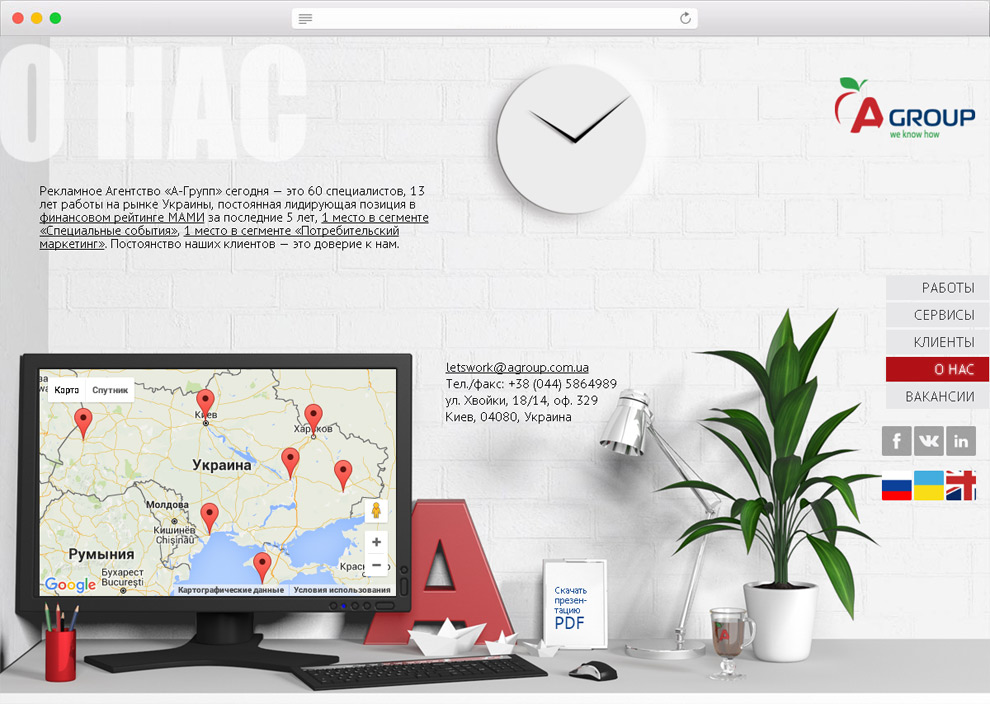 Open vacancies are listed on last screen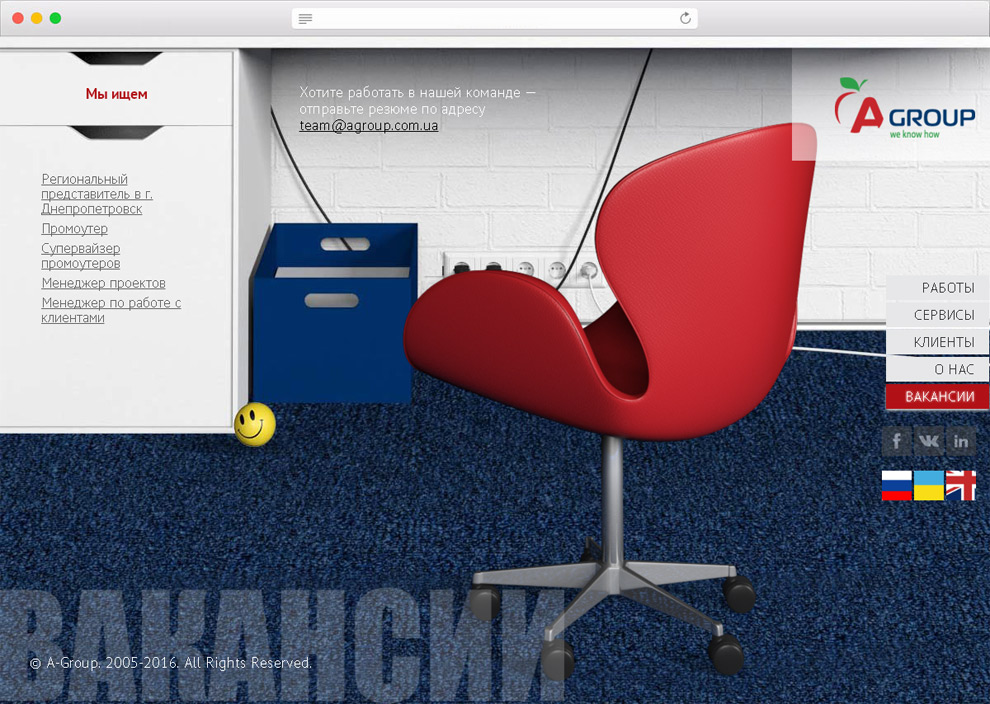 Website lite version for mobile devices was developed without parallax effects