Website with footware directory for Atiker
The objective was to develop a website that provides information about Turkish manufactured Atiker footware assortment for wholesales in Ukraine
Main page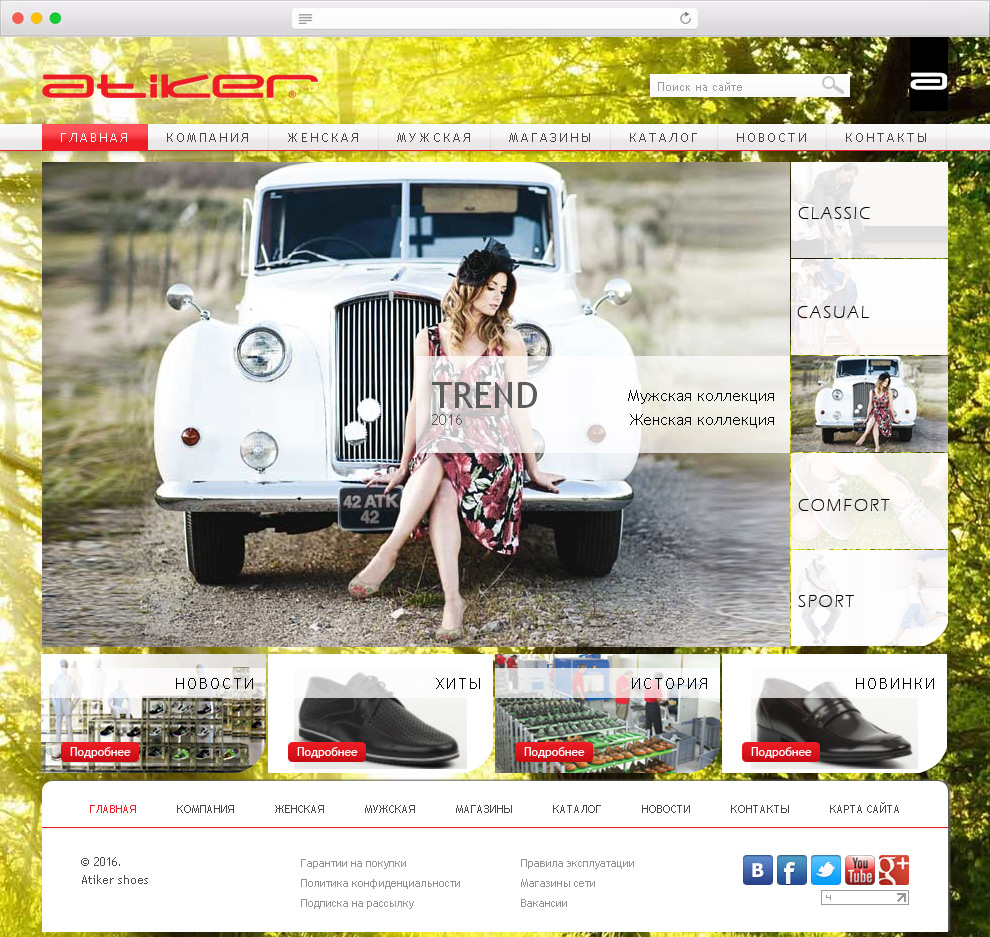 From the main page you can choose any collection, read news, history and novelties of the company. Footwear's multigrade is displayed by background changing.
Directory products list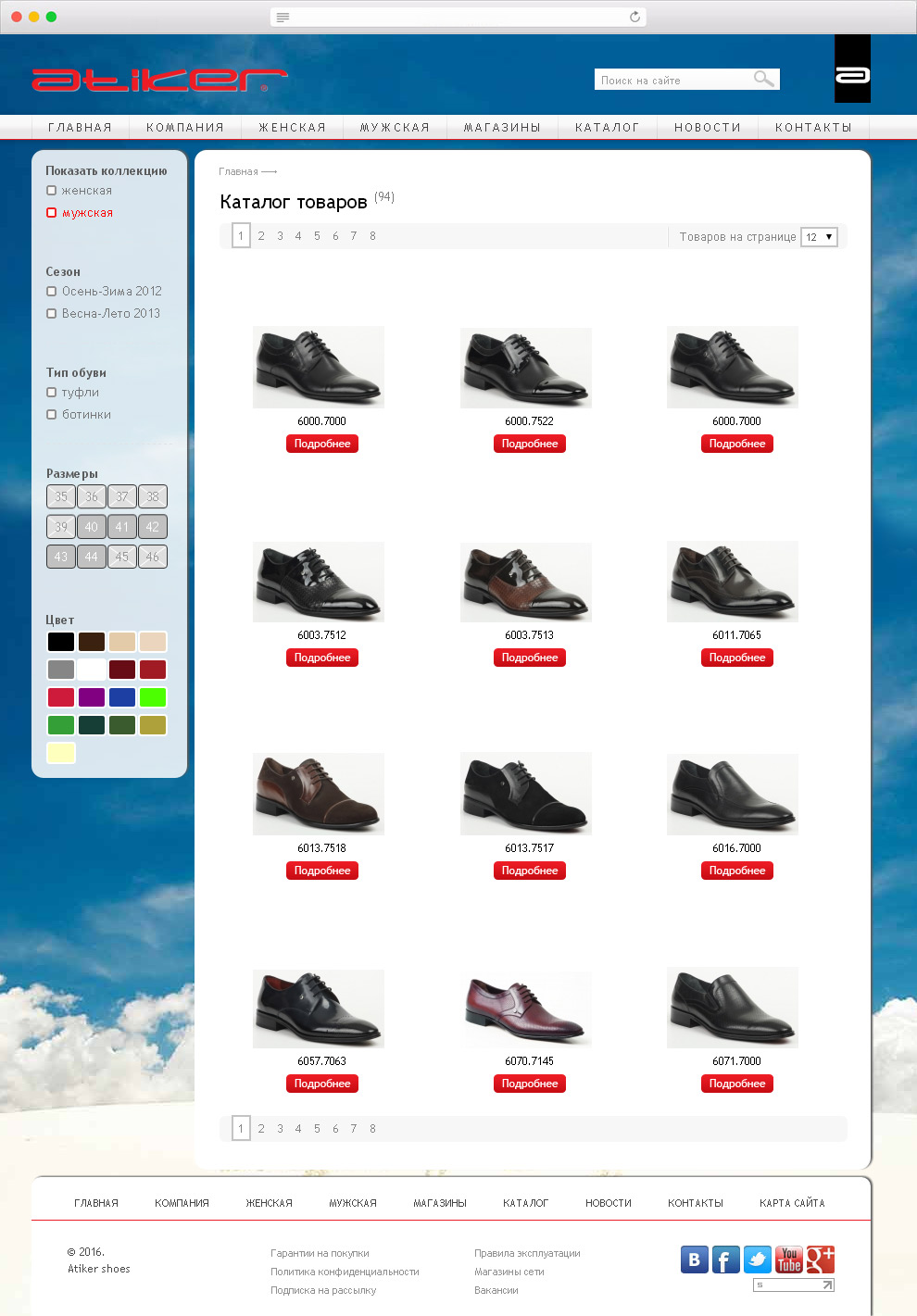 Footwear can be chosen by season, size, color and type in the directory.
Product page design. On this page you can choose and other collection models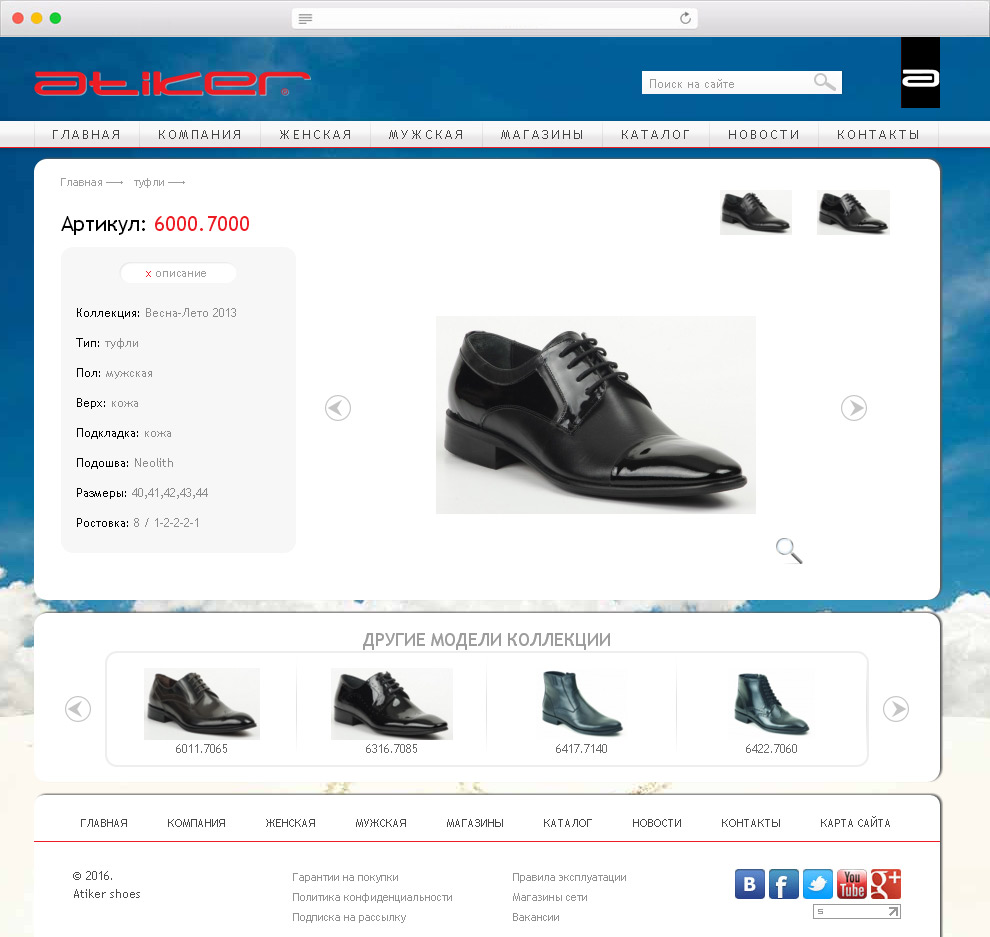 Map of shops in Ukraine. Here you can choose nearest Atiker footwear shop in your region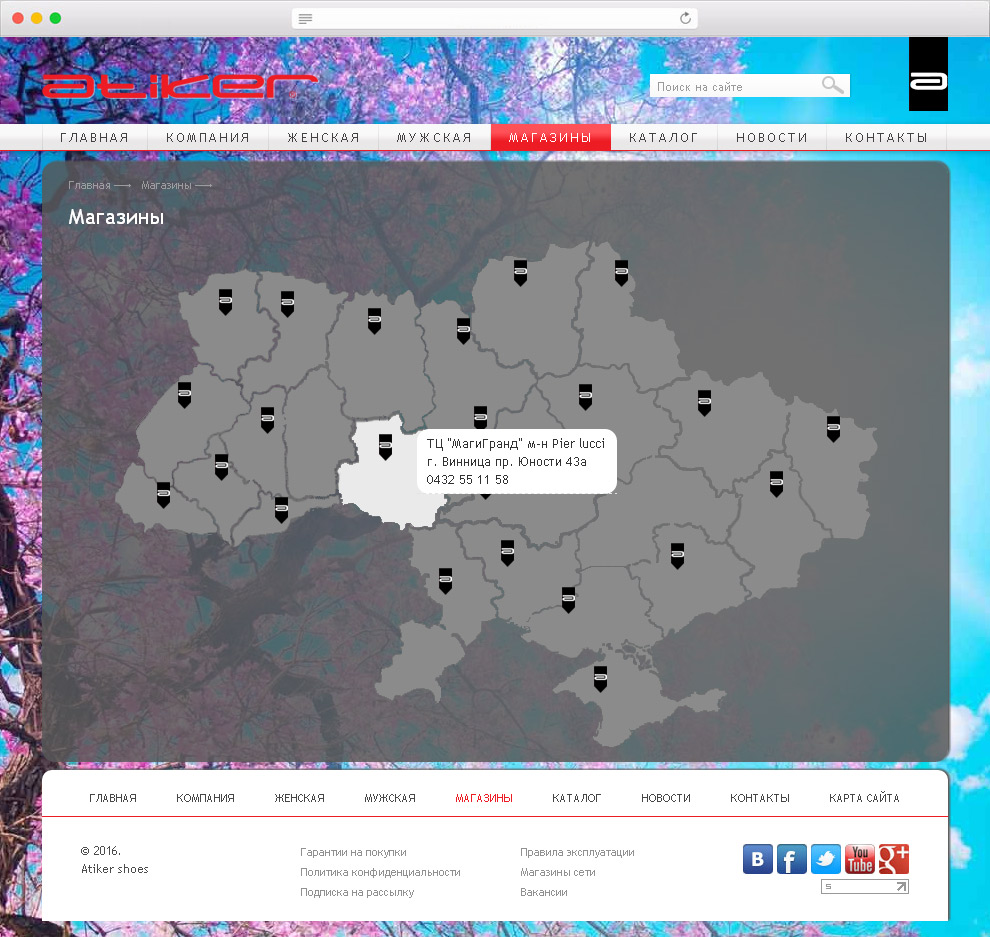 Design of the page, from which you can send a request for directory ordering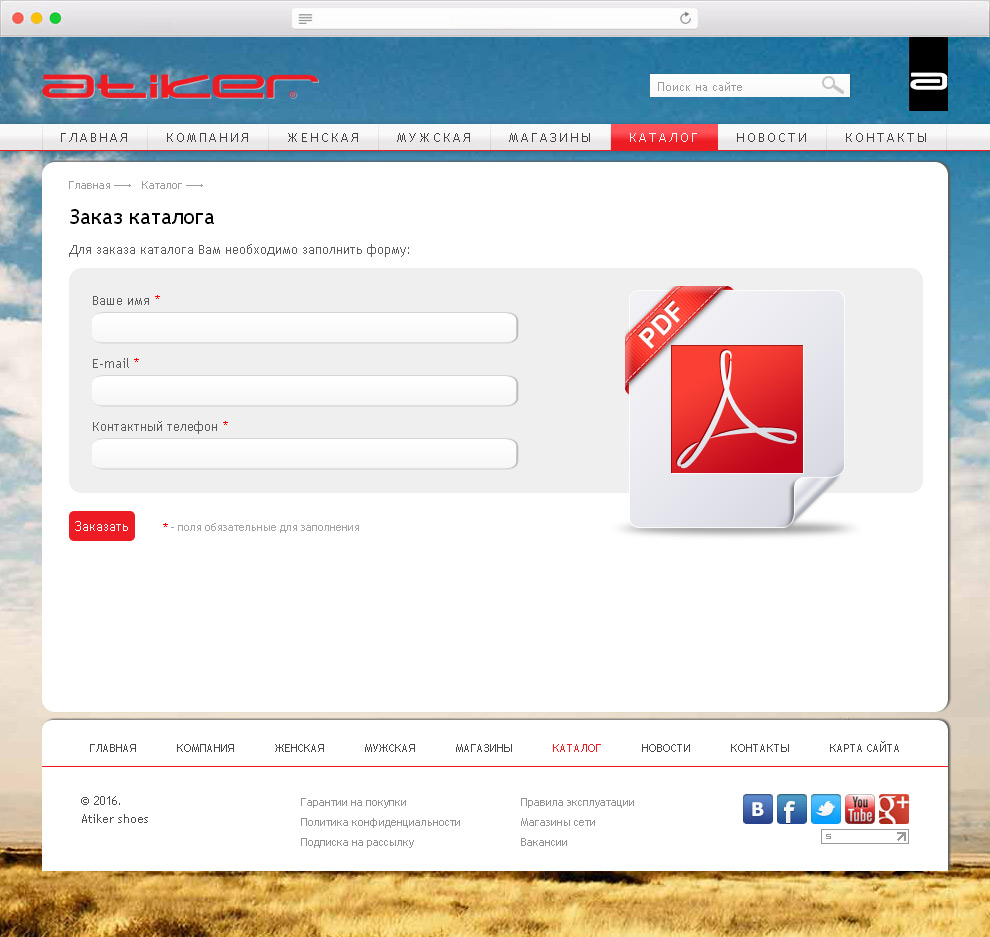 Turkish and Ukrainian offices contact information.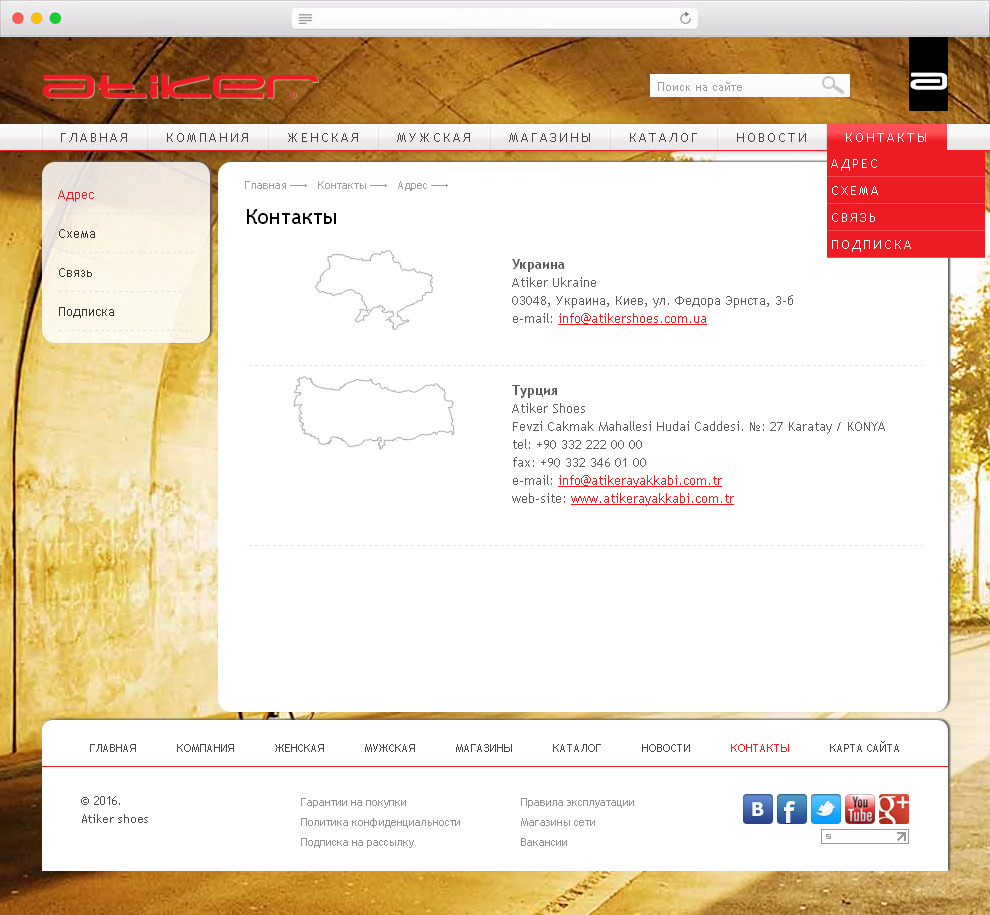 Website appearence on iPad