Promo website development for Bosch Company
The objective was to develop a promo website for BOSCH Company dealers. After authorization dealer can exchange points received from sales on gifts.
Countdown parked page development one month before start of the program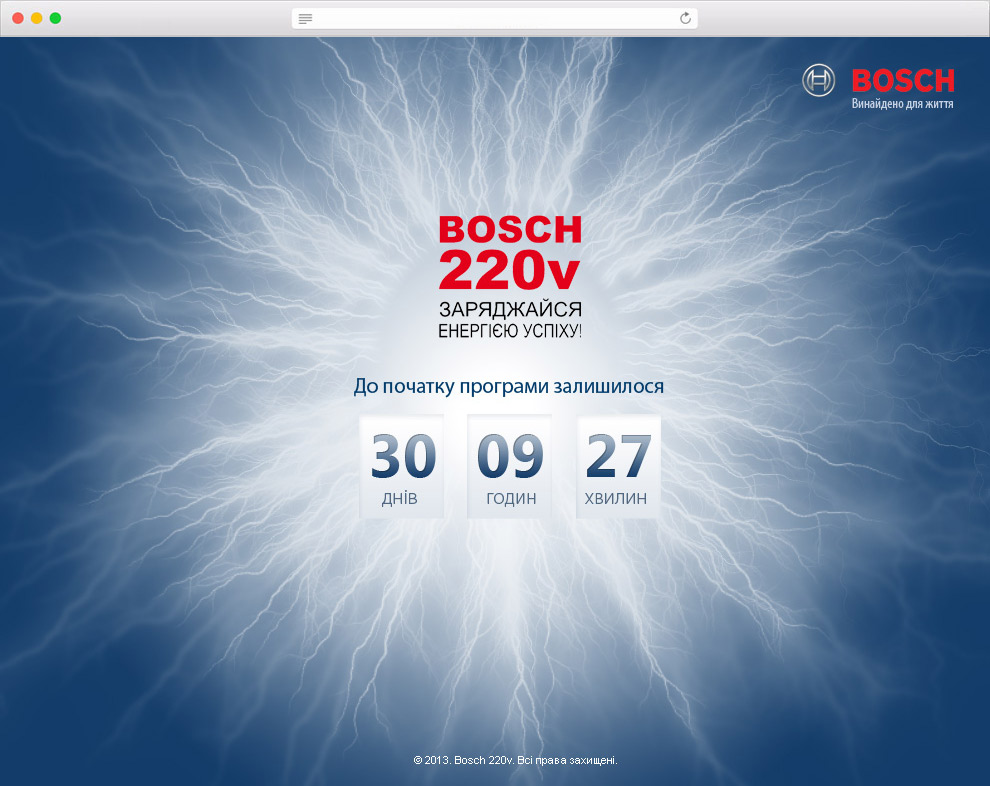 Development of dealer's authorization page. Website is available only for participants of the program.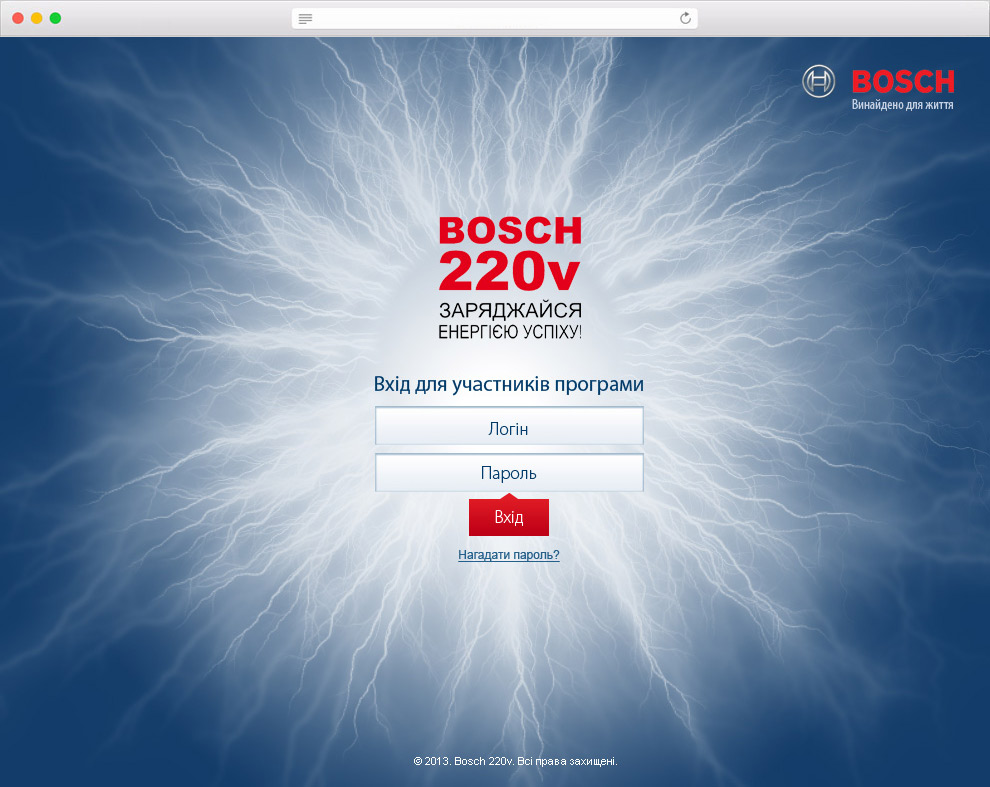 Brief and clear program description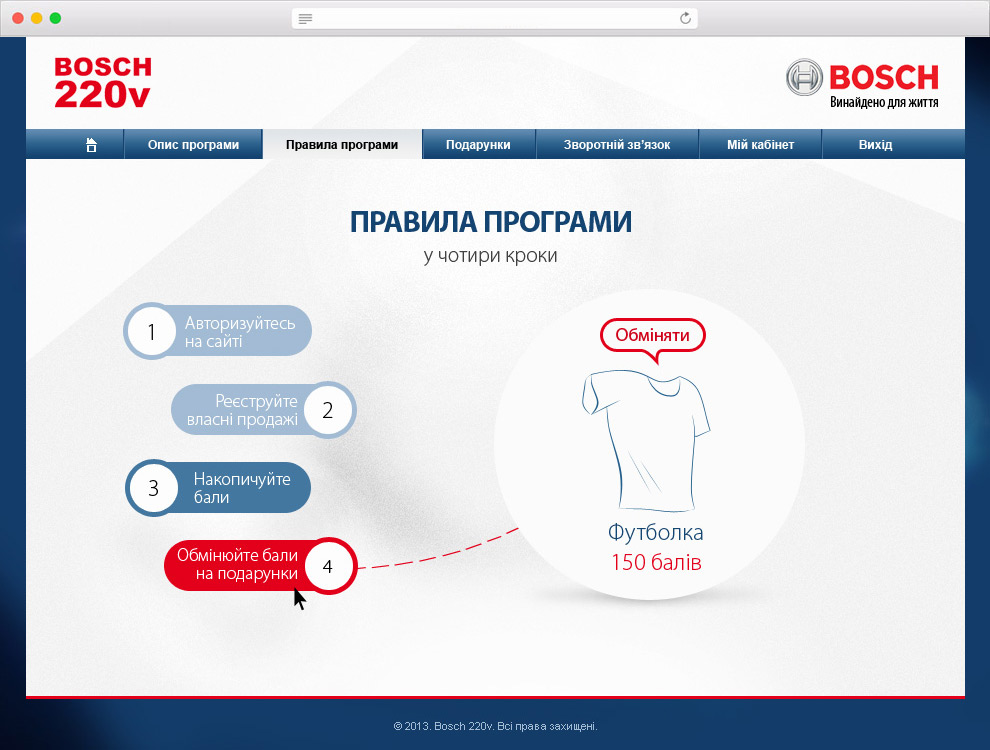 Gifts selection page. The more points you have, the better gift you can choose.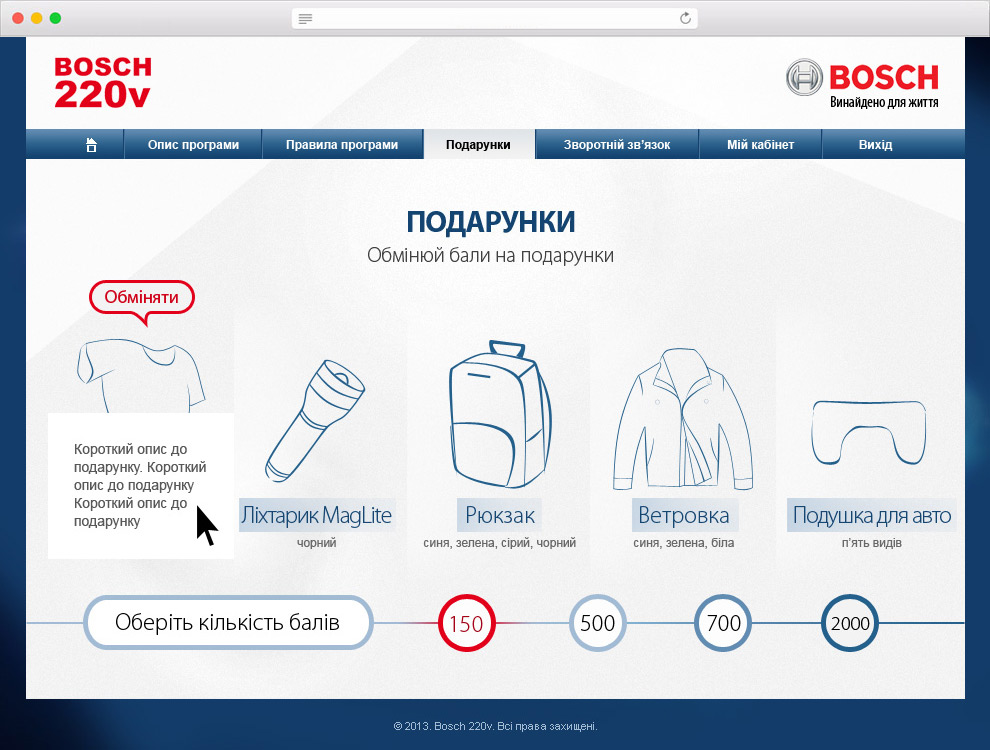 Design of icons for all available gifts



















Seller personal cabinet. There seller registers his sales and can see how many points he received for product he sold. All sales go throw verification and only after it points can be exchanged on gifts.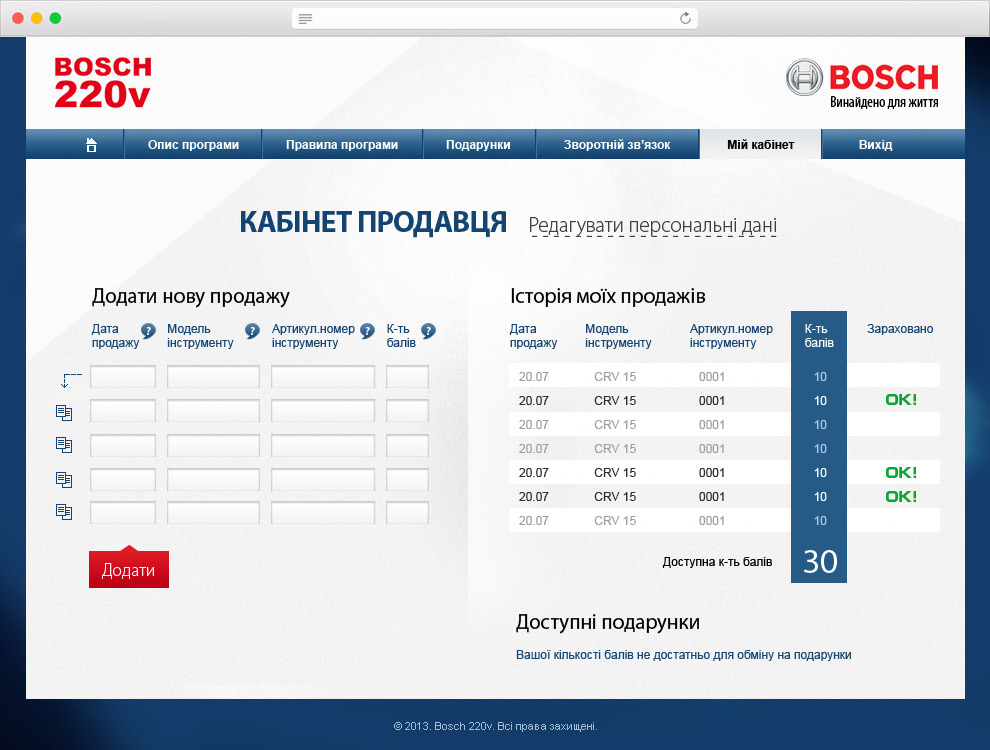 Form for entering/editing of seller personal data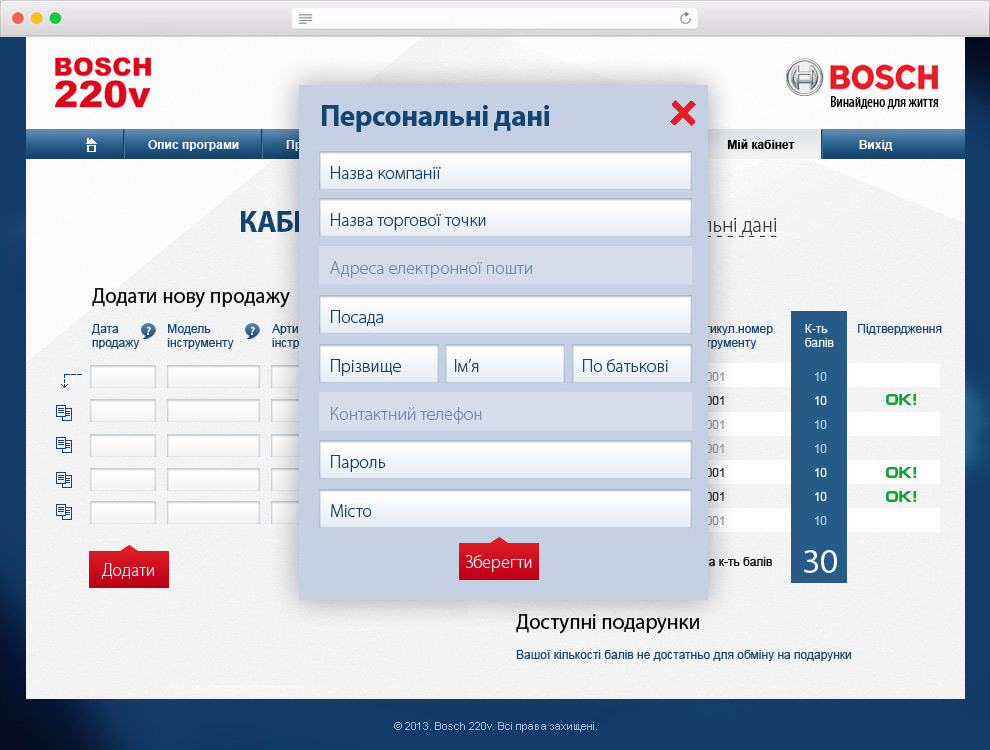 Website is now archived