Creation of a logo and website for company Charting Today
Task: create a logo and implement whole redesign of the old website including new programming part.
Logo
We start our work from designing of few variants of logo that we sent to customer for consideration.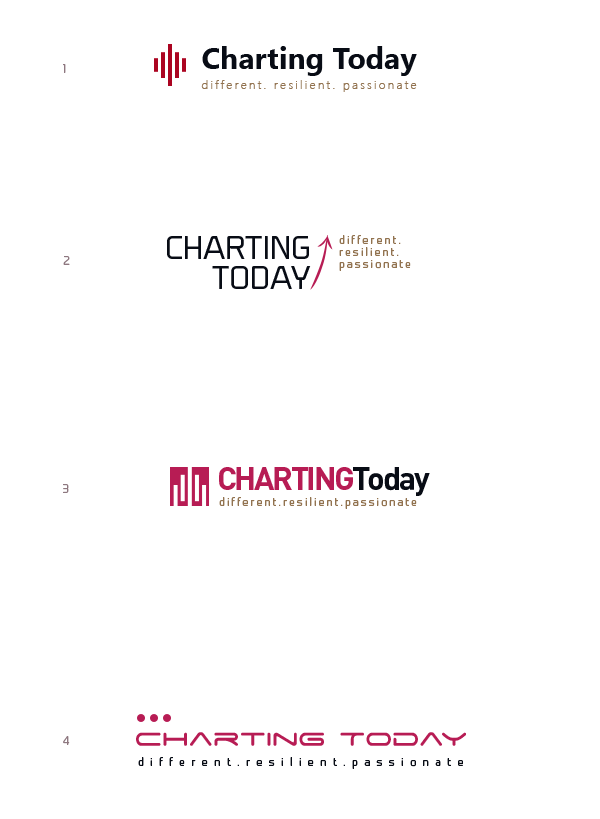 Customer selected first option without comments. We use it in following design mock-ups.

Website creation
Designing main page of the website.

After main page design is approved we start to create design for internal pages of the website.
Pages of section "About us".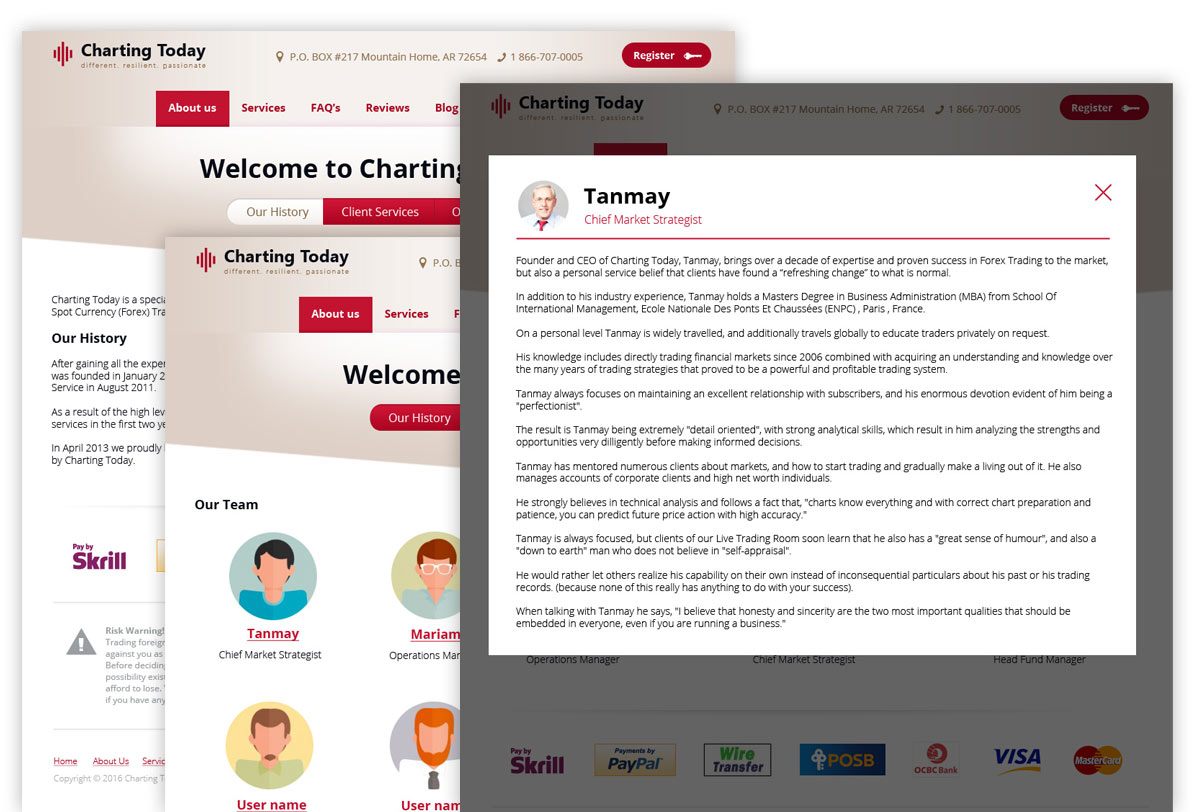 Pages of section "Services".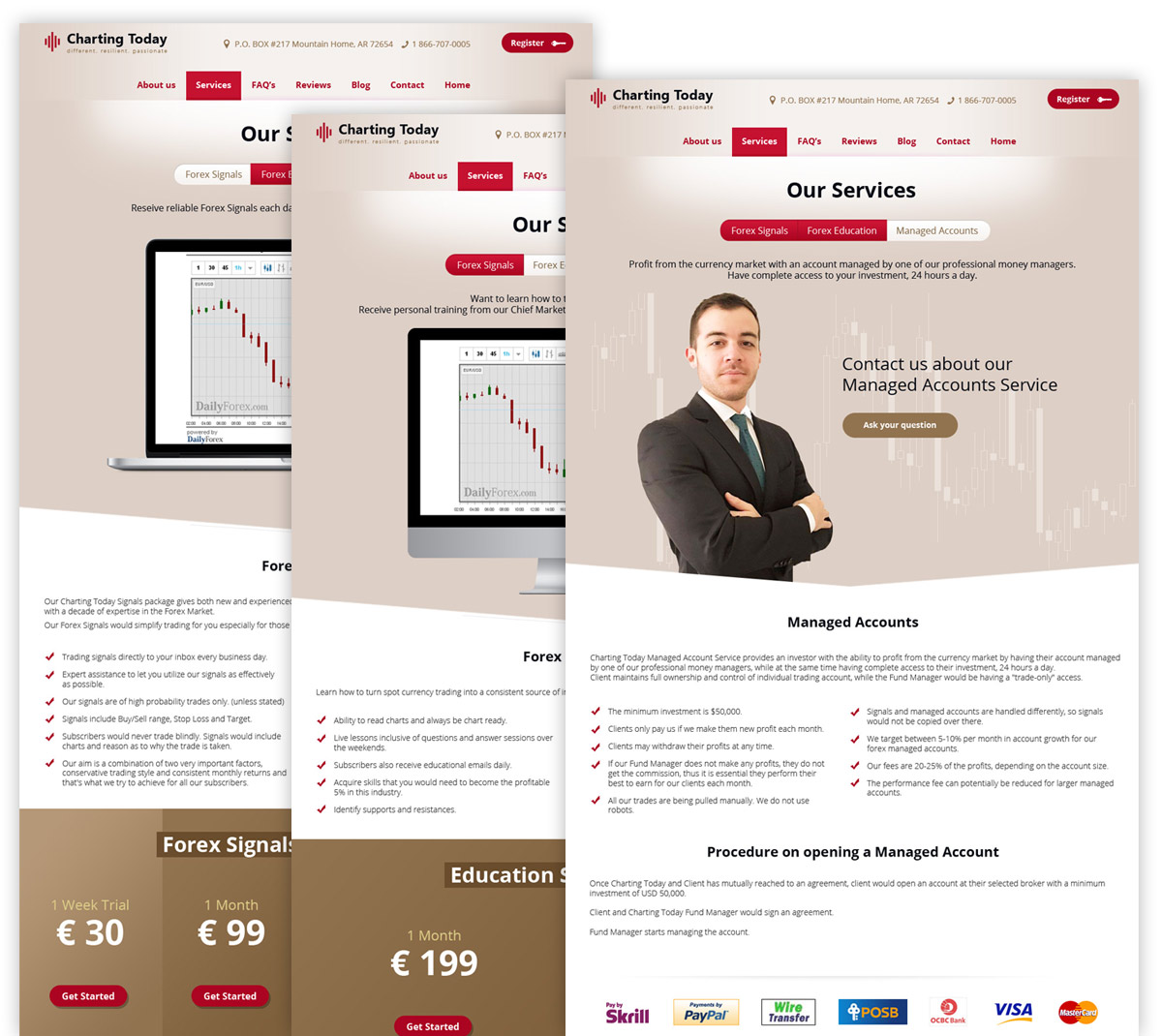 Design of sections FAQ, registration and contacts.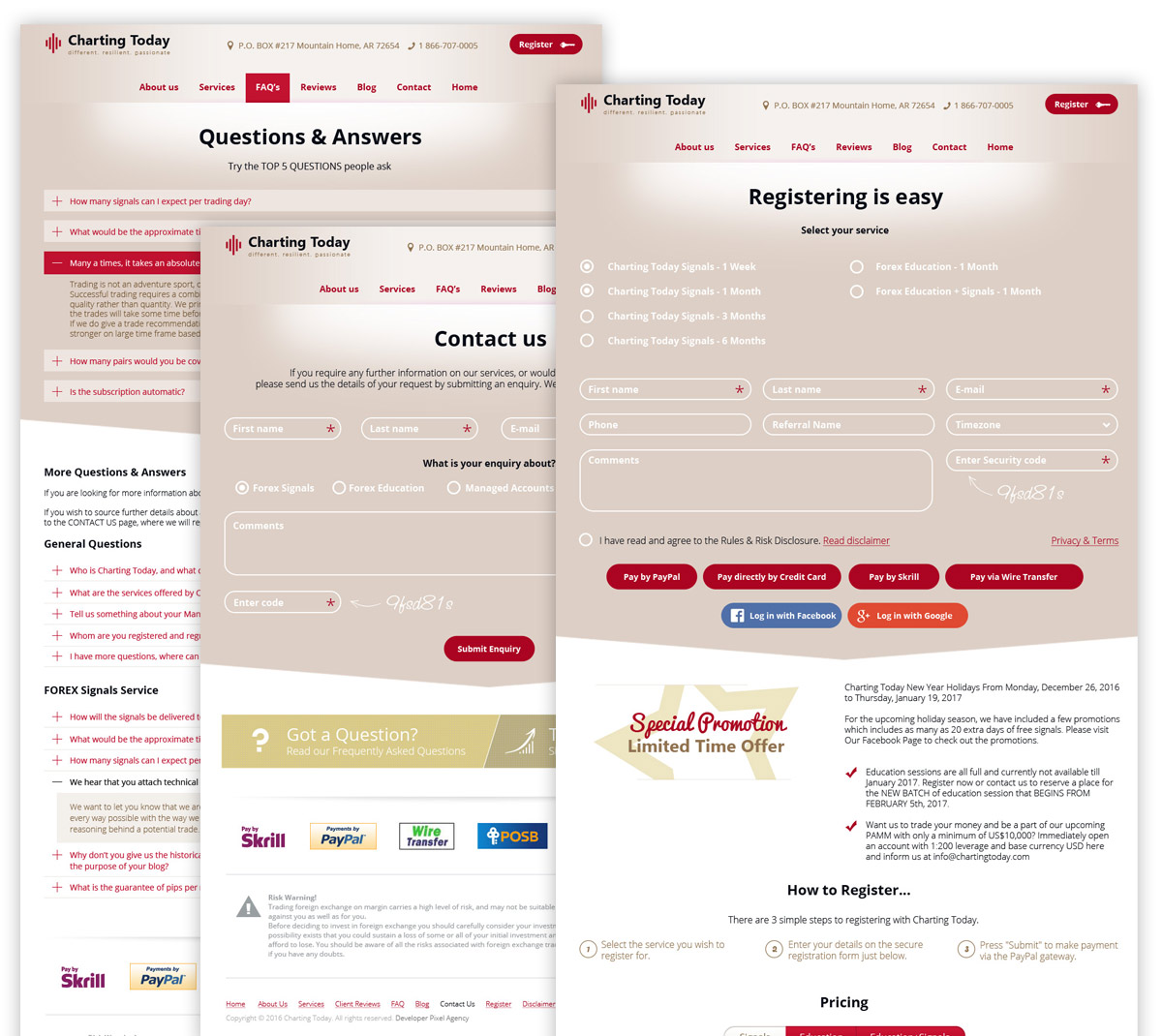 Design of section blog correspondent to spec should visually be different from other pages.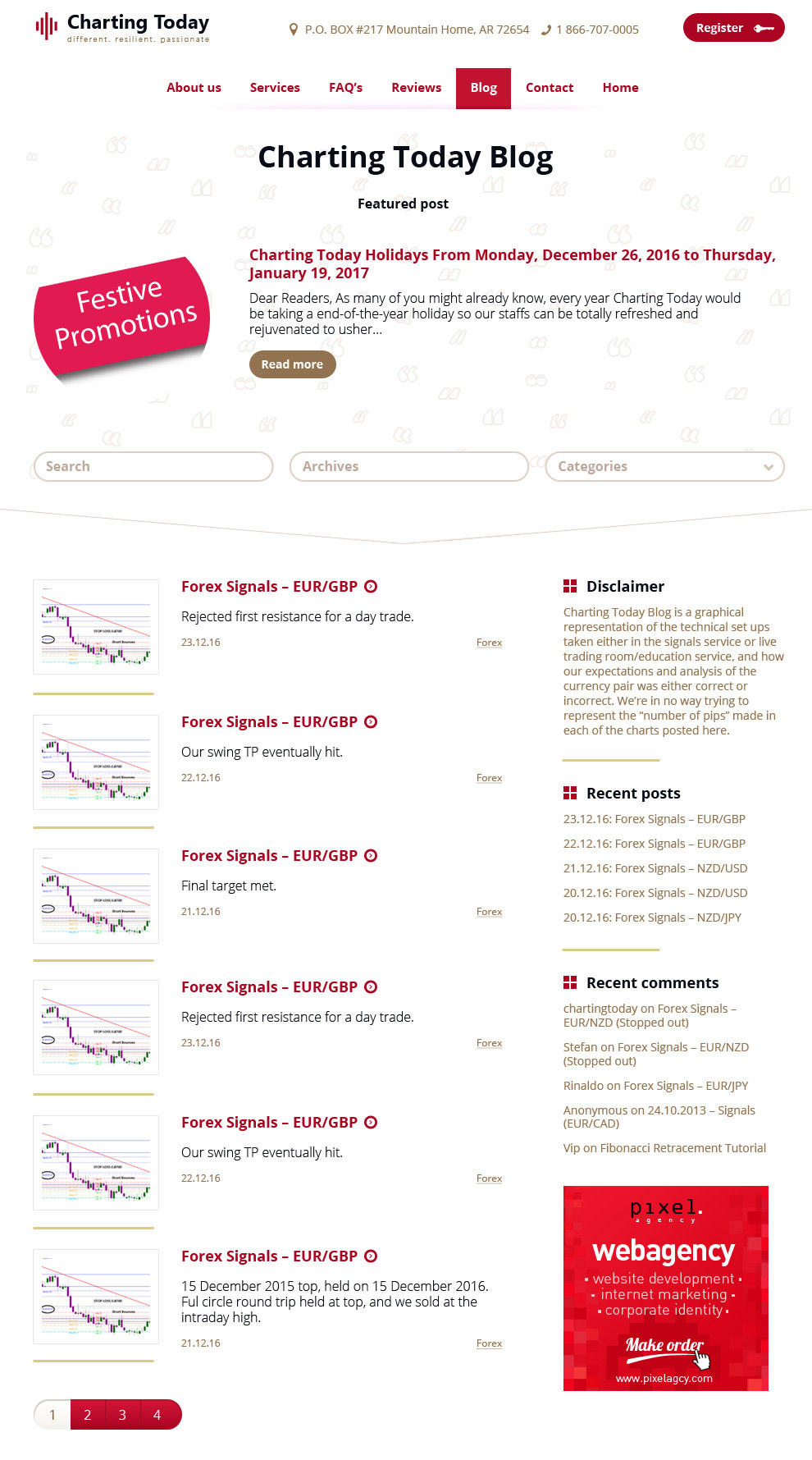 Other text pages and section "Reviews".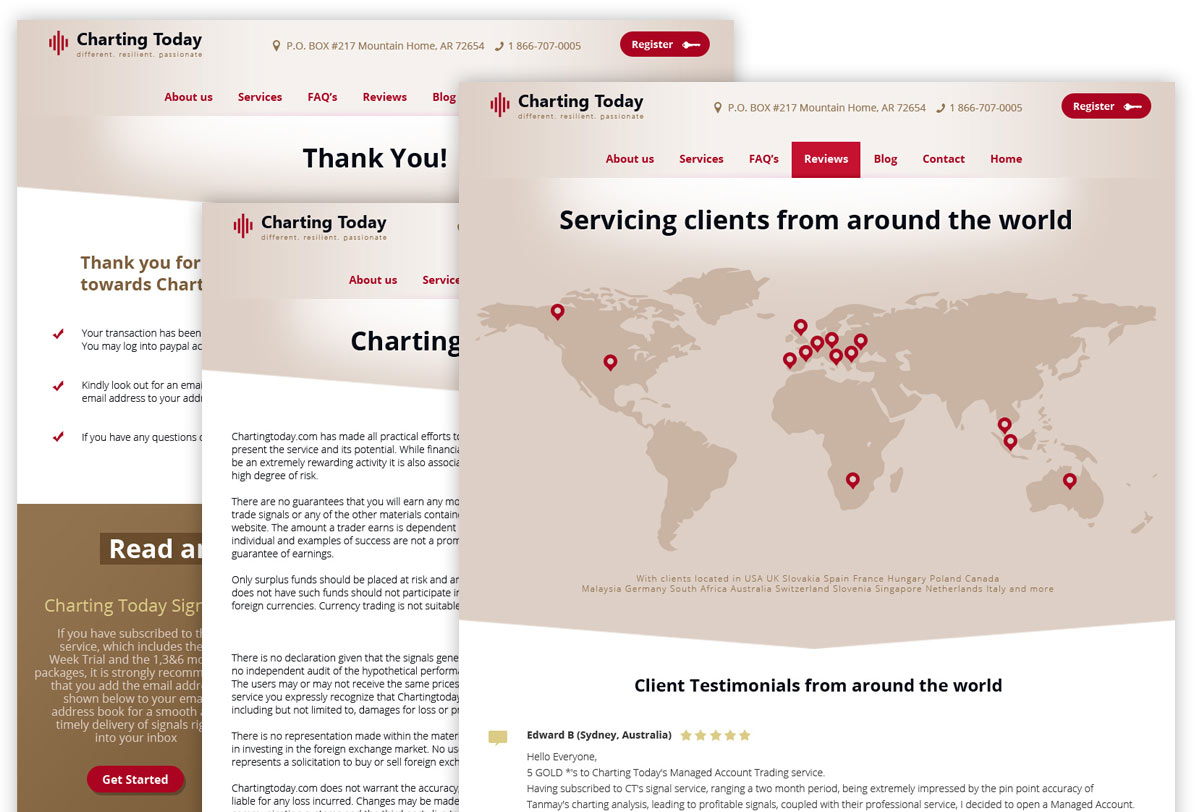 After approval of design mock-ups, we started development of Frontend and Backend.
Website appearance on iPad.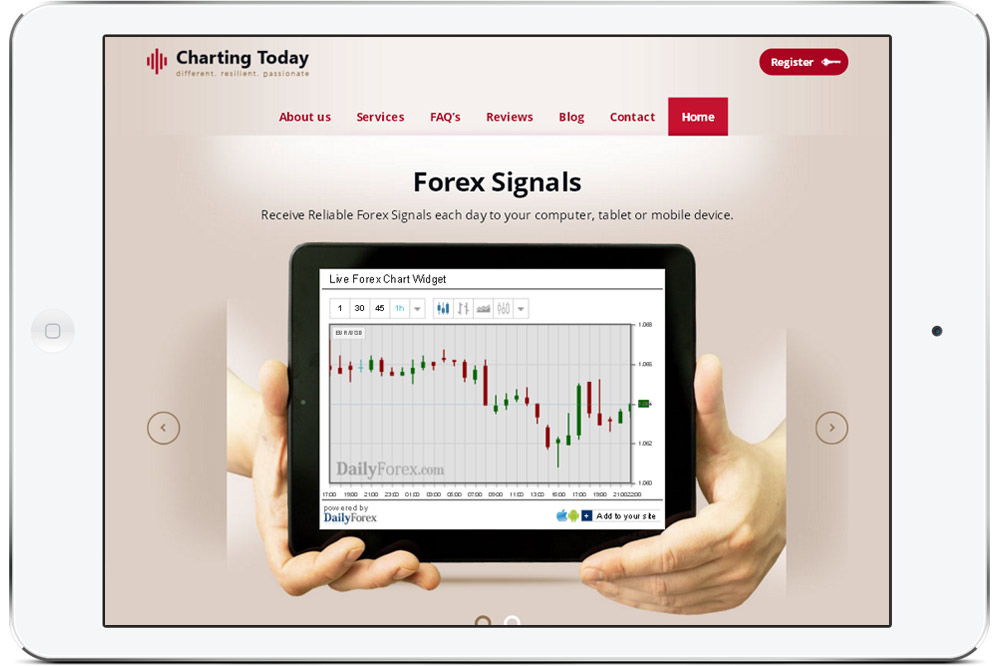 Website appearance on iPhone.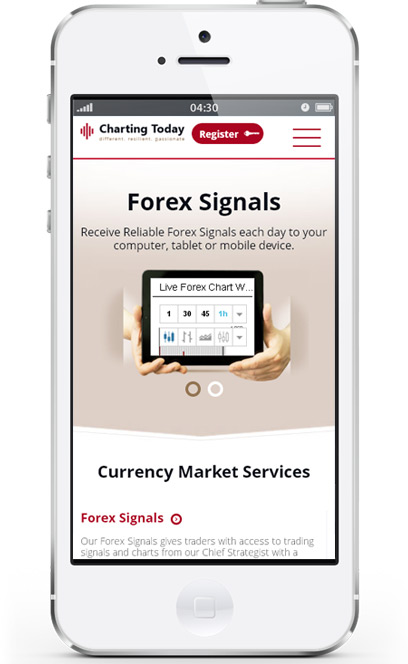 Project was successfully completed.
Feedback of the customer
Bob

Alex was positive, right from the start. He showed confidence and assured us from Day One, that he and his team would be able to complete the given task and get the desired results with the in the stipulated time frame. These guys are very professional people and I would highly recommend other employers to hire them. We are very happy with the way they have dealt with the project. Thanks Pixel Agency