Google Adwords

— carrying out of advertising campaigns

Today contextual advertisement is one of the most effective marketing tools providing visitors on your website. One important feature differs it from the conventional advertisement – ads posted by your company are demonstrated only to the interested audience representatives.

Contextual advertisement can be of several types: thematic – ads are placed only on websites with similar subjects and searching – ads are displayed only on the page with search results.
Complex combination of these two types allows you to show your ads to maximum amount of visitors and to increase website attendance.

Google and Yandex are monopolists in contexttual advertisement sphere. Their operating principles are similar in many ways but each of them has specific features and differences.
Contextual advertisement in Google through Google AdWords
A significant difference in the contextual advertisement placement between Google and the Russian competitor is cost of pay per click. With the proper setting expenses on advertising can be much lesser than placing ads using Yandex Direct. You can specify age, sex and interests of potential clients to choose the most appropriate target audience for advertising your products.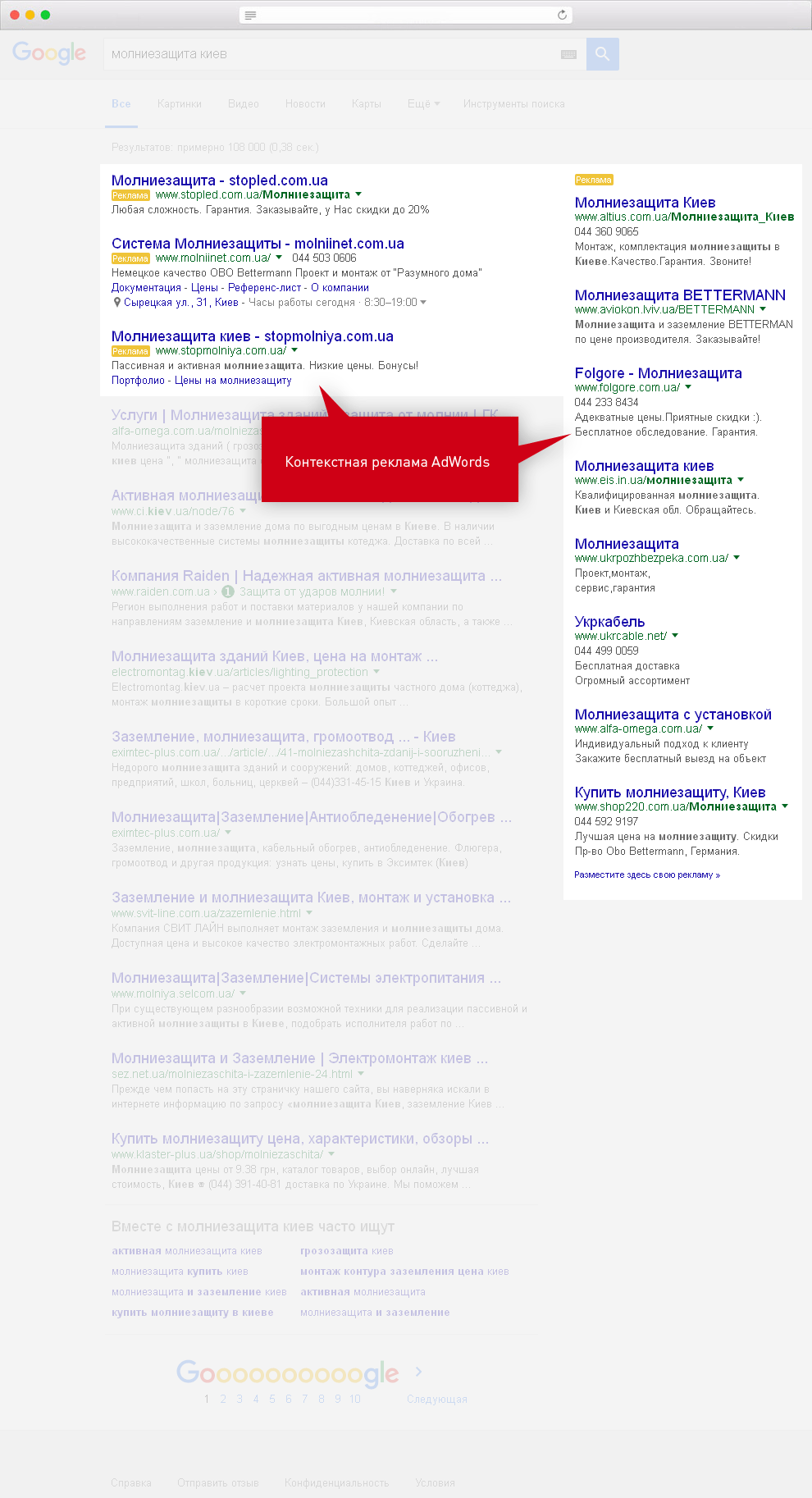 Besides, Google gives great opportunities for selection of partner websites demonstrating your ads.
Evaluation of conducted advertising campaigns results is carried by "Google Analytics" service which monitors behavior of users working with a landing page of the resource.
In addition to cool contextual ads and advertising texts it is permitted to use any banners including animated that attract visitors attention by vivid living picture. Similar advertisement is more effective than traditional and provides much better results for many types of products.
Pixel agency has an extensive experience in organizing and conducting of different advertising campaigns for various business types. We offer comprehensive contextual advertisement services solving following objectives:
Research of the target audience on which your production is oriented;
Accurate targeting for ads effectiveness increasing;
Development and improvement of the text-based advertising;
Clients amount increasing;
Minimizing the cost of clicks on your ad;
The highest conversion of visitors into customers.
Features of a contextual advertisement in Yandex search engine
In addition to its main purpose, Russian search engine Yandex is one of the greatest players in the Russian Internet advertisement market. Yandex uses CPC principle – advertiser pays only for clicks on his ad. With this approach you can easily estimate ratio between expenses on the contextual advertisement and profit it brings.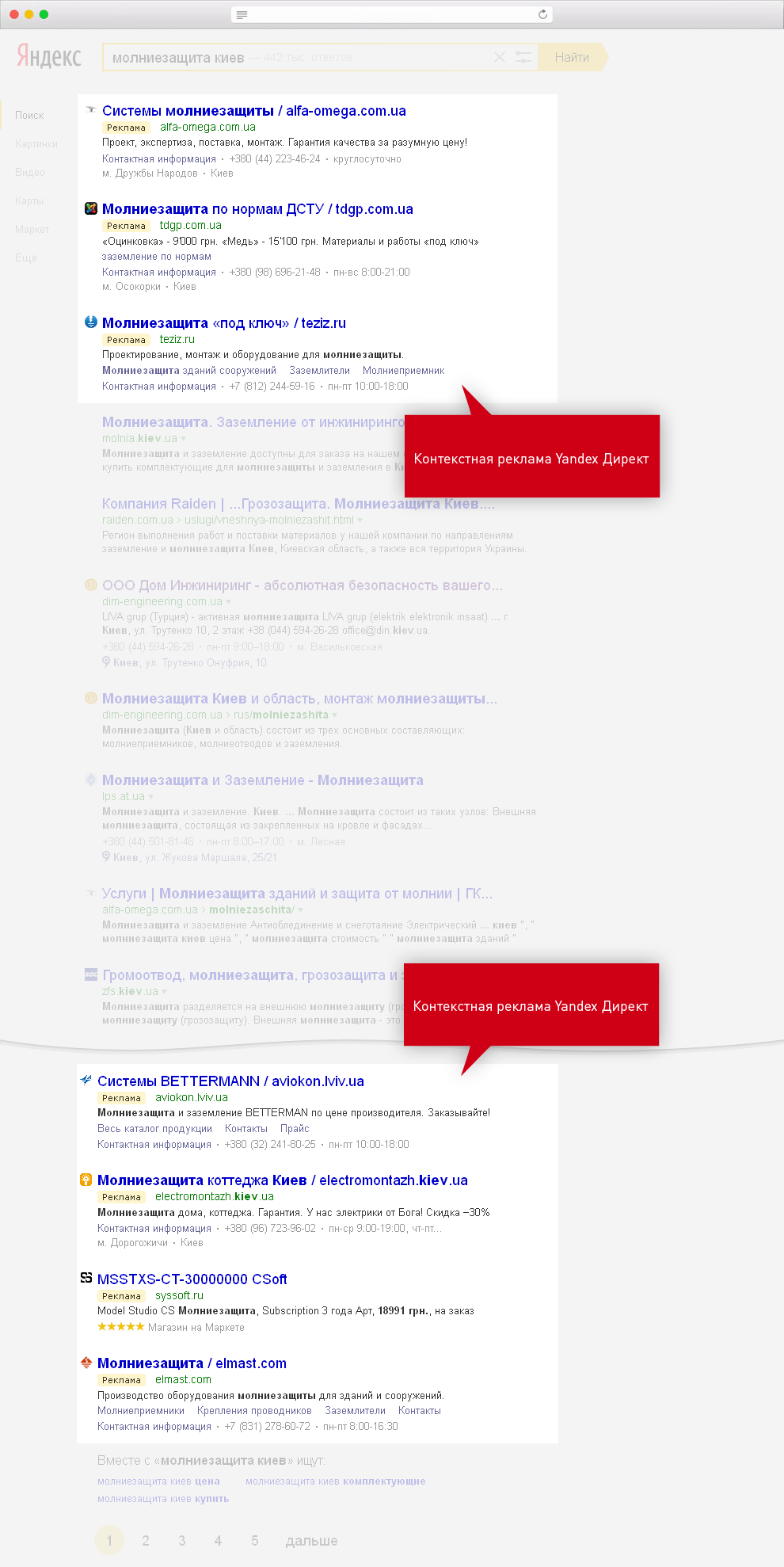 Yandex offers several variants of ad displaying differed by options cost:
1. Special placement
Maximum amount of jumps to resource landing pages is usually captured by first three places located higher than search results field.
2. Places on the right side from results field
Guaranteed presentations demonstrating your ad by every objective request, advertising banners and rotation block showing varying texts are located on these places.
3. Places below results.
Locating advertising texts here is cheaper but jumps frequency is much lower. Small business usually choose corresponding variant for low-budget advertising campaigns.
Contextual advertisement in Yandex allows you to select specific days, time for ads demonstration, apply advanced budget settings to preliminarily determined time and carry evaluation of advertising campaigns effectiveness by many measures.
To achieve the best results we use professional approach and powerful modern Web analytics systems, besides we constantly interact with our clients. You will always be aware of advertisement effectiveness and how often it is demonstrated due to regular and detailed reports. Professional team Pixel Agency ensures success of all your advertising campaigns.
Why customers stay with us
0
% of clients are
permanent customers
0
% of projects were finished on time
Portfolio