Development of DiyMonkeys website - guide for automobilists
Task: Develop the website where car enthusiasts can search for reason of crash of their auto and get advice by their elimination. Otherwise, users can give advices by their own.
Designing and sending design mock-up for consideration.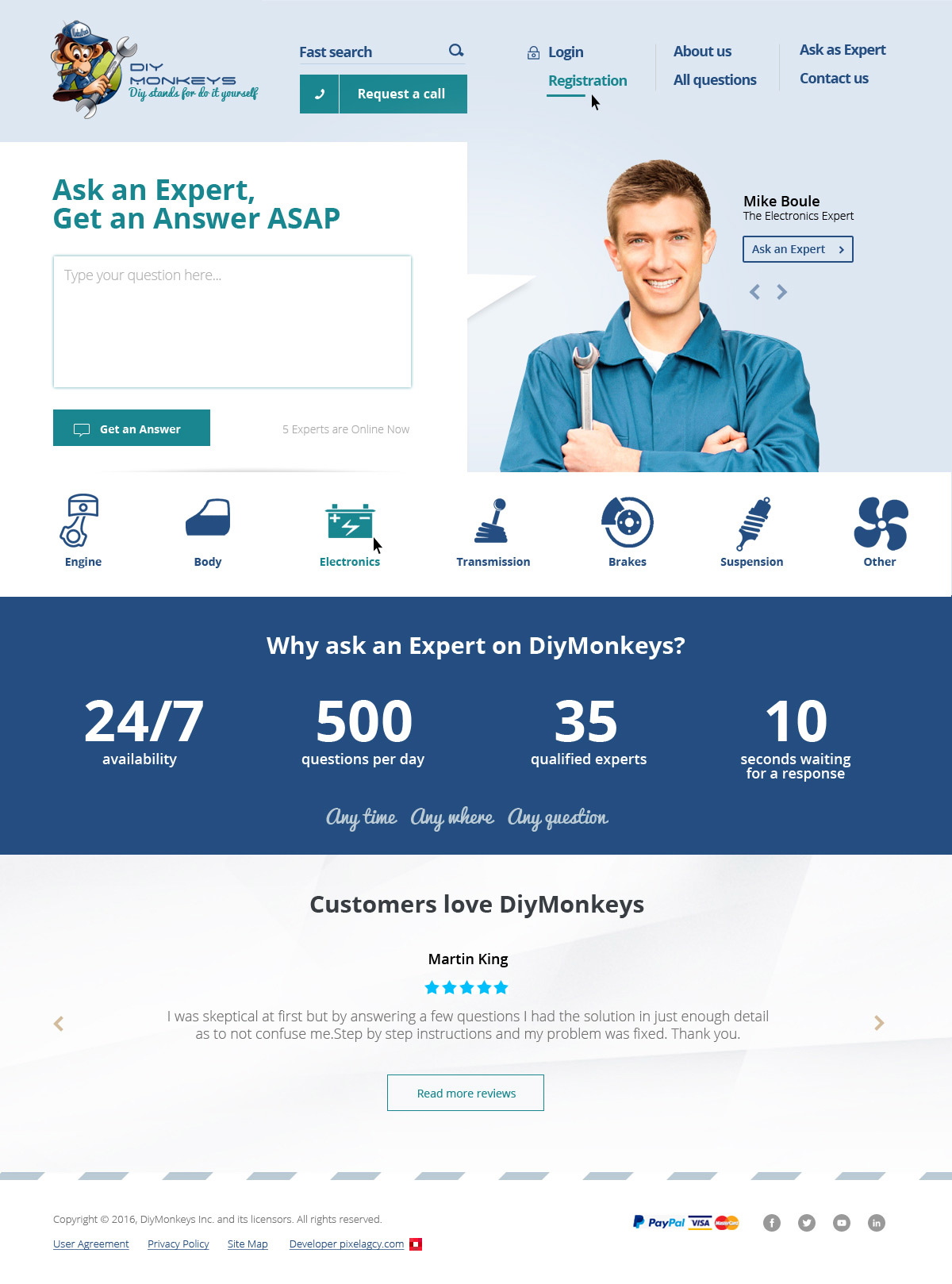 Customer asked to rework structure of the header. Making changes and sending new design for approval.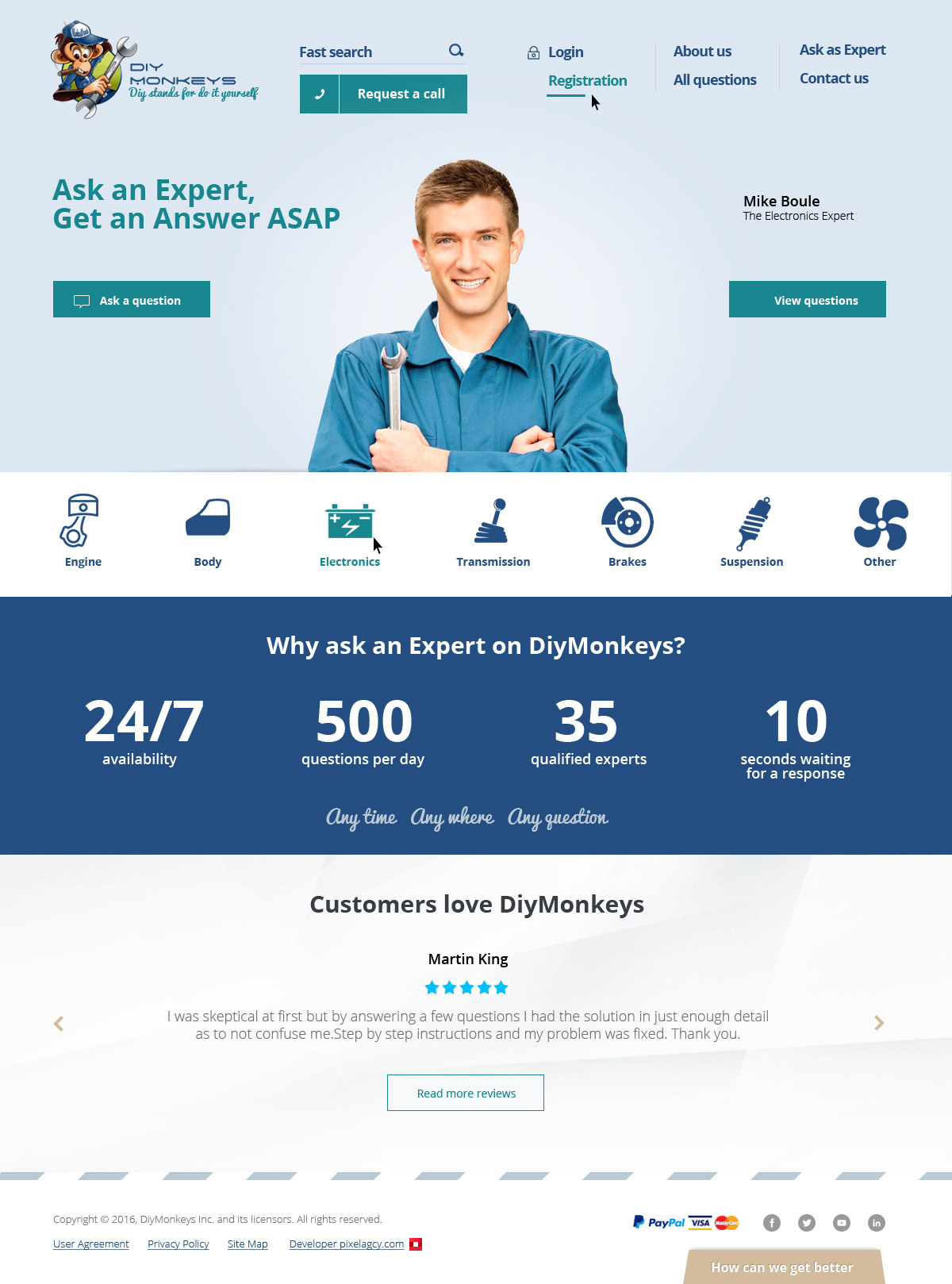 Design is approved. Starting work on mock-ups for internal pages.
Web page with form of request about breakdown reason.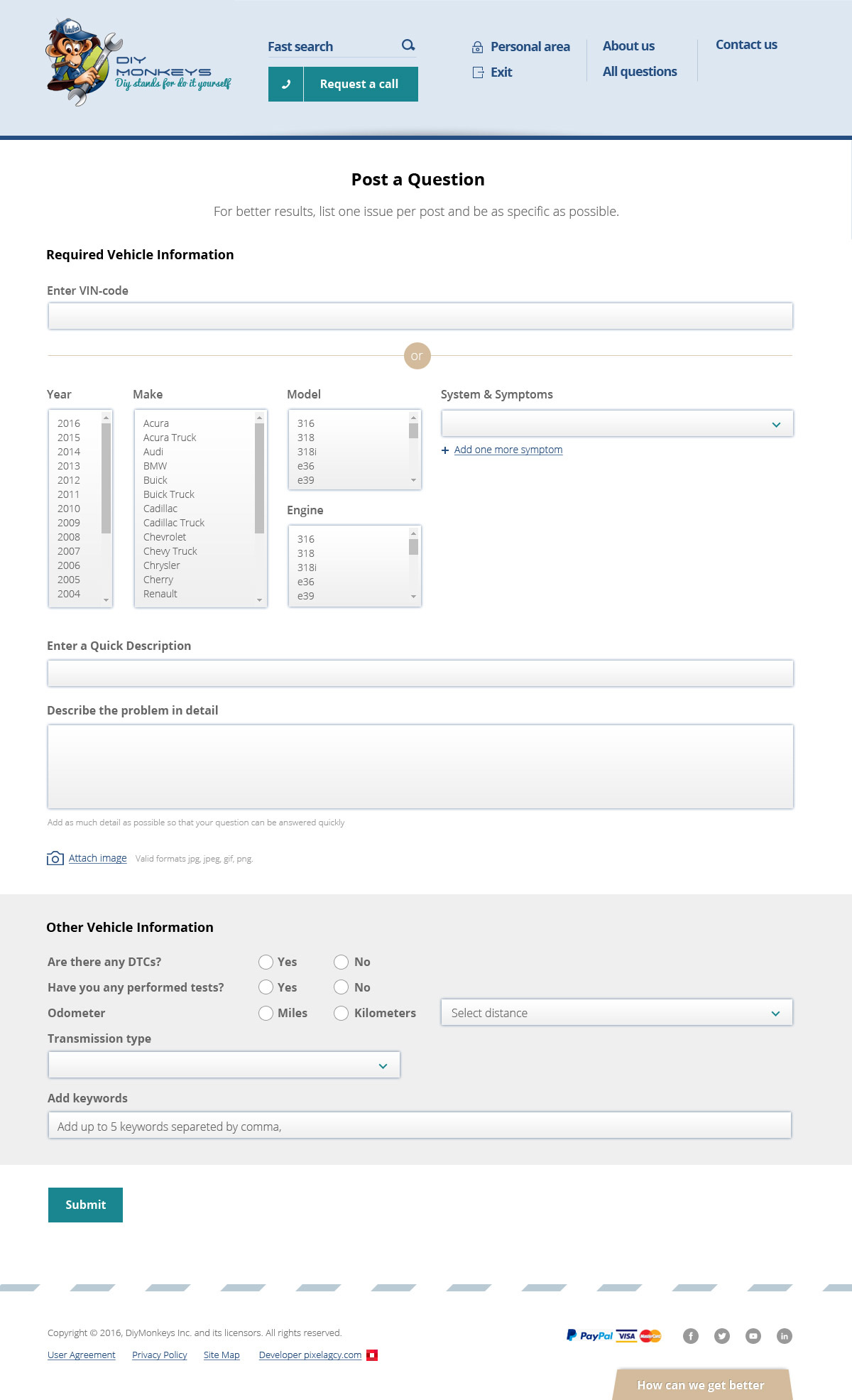 Design of questions listing page: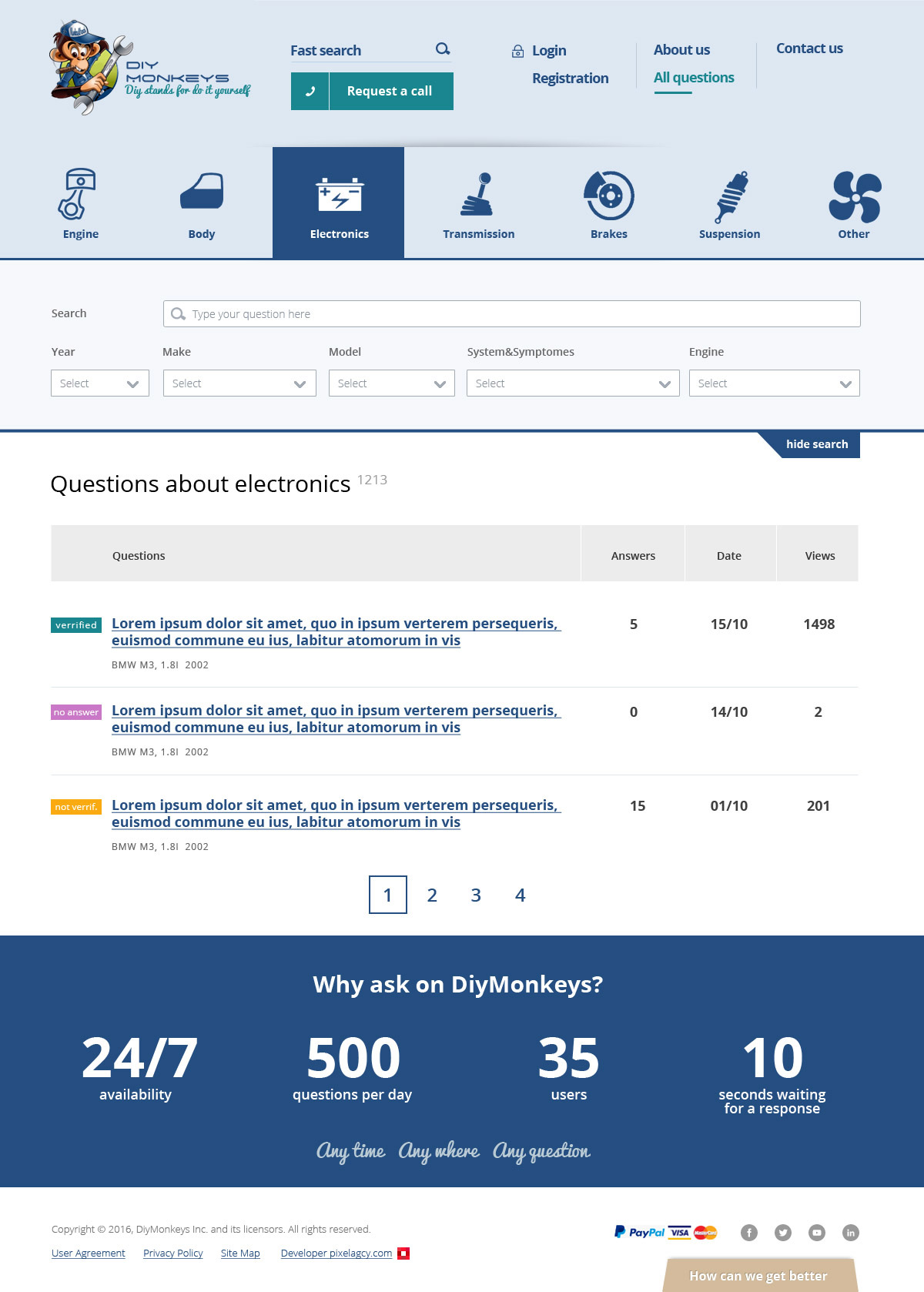 Selecting proper question, user swithes on next page where car data, question and experts answers are mentioned.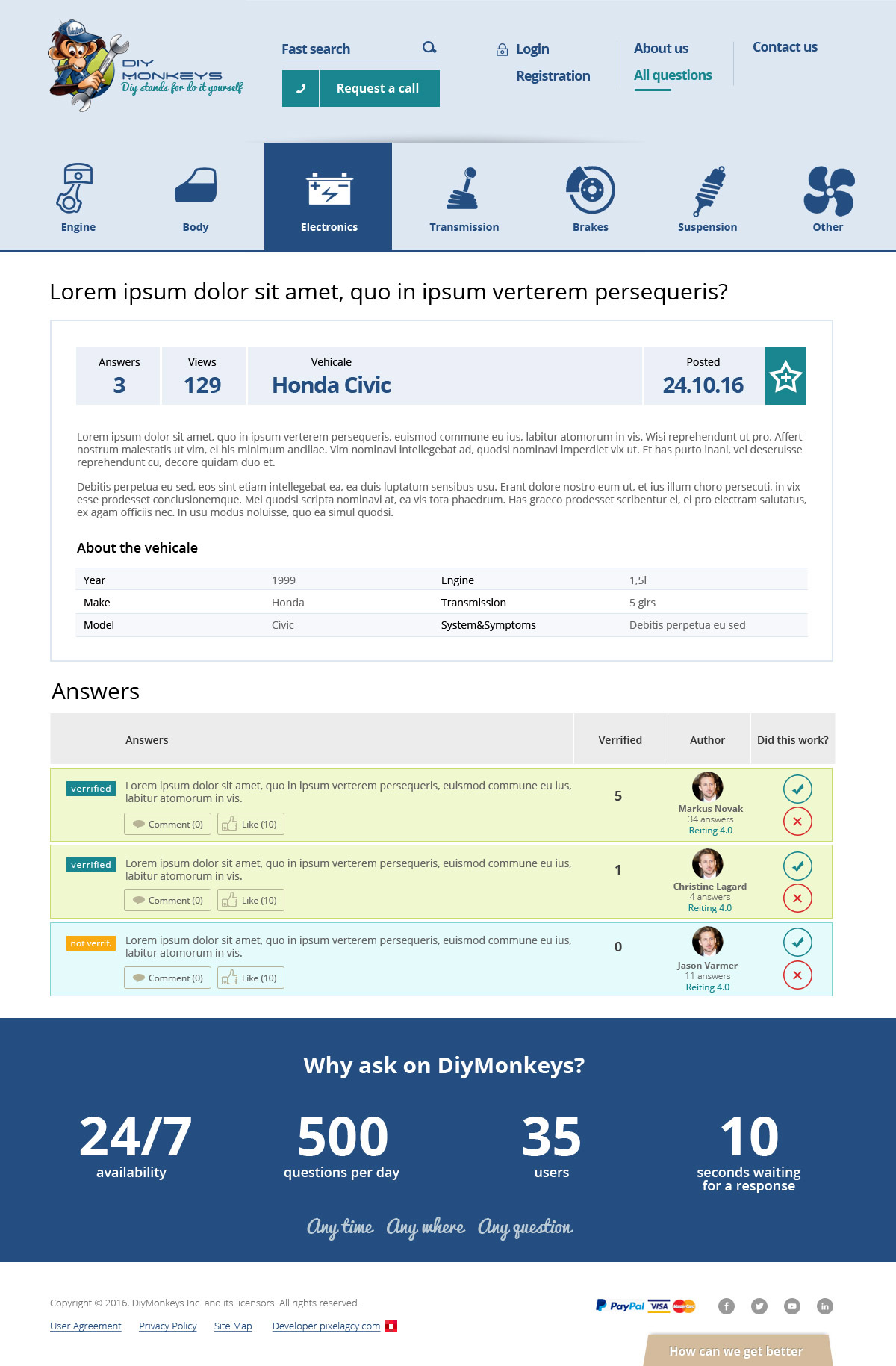 Personal cabinet page where users activity, information and other inportant data are displayed.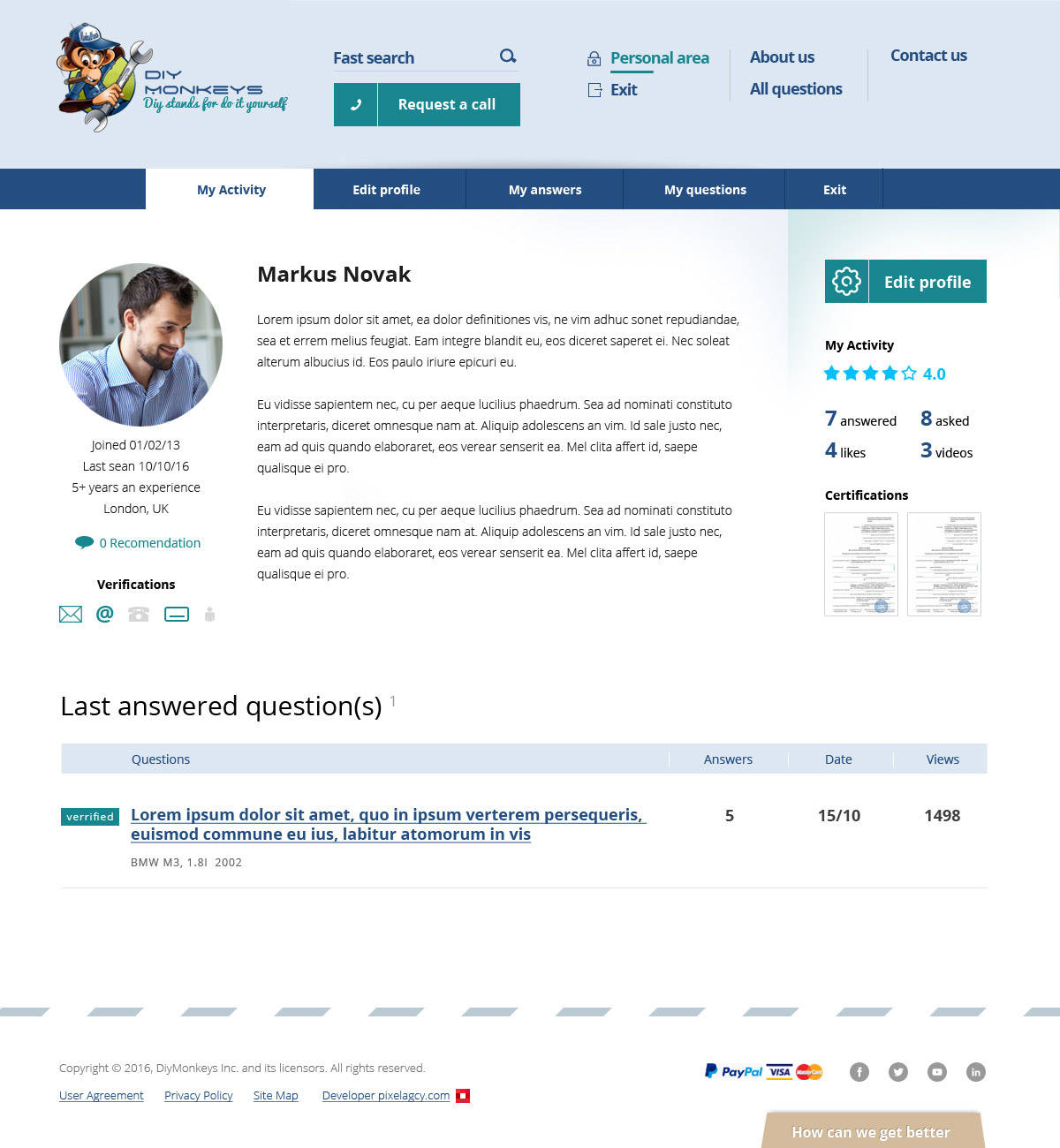 Design of the personal cabinet with form of editing of personal data.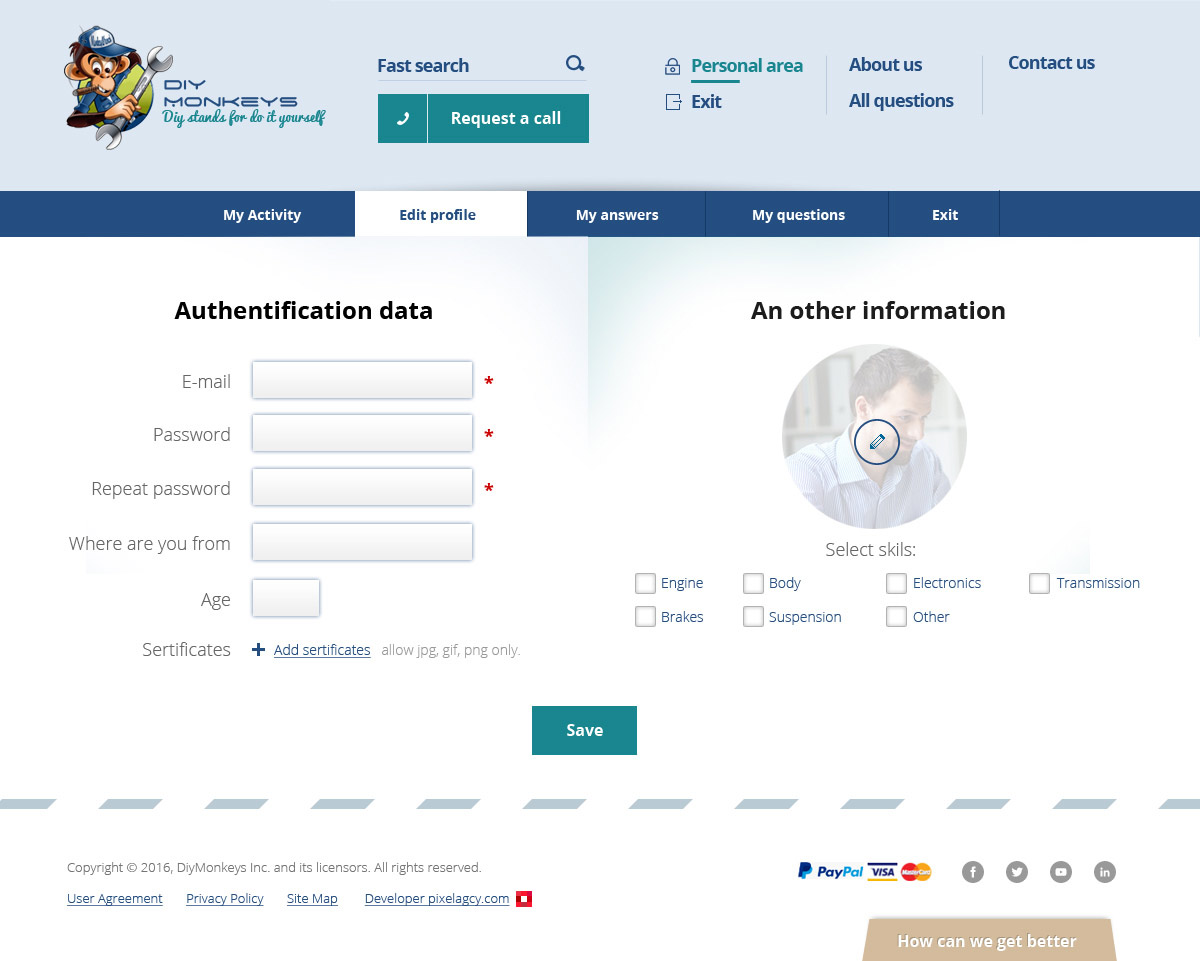 Design of internal pages is approved.
Further we did work by adaptive codingm CMS installation and other works by writing of programming code.
Website appearance on iPad.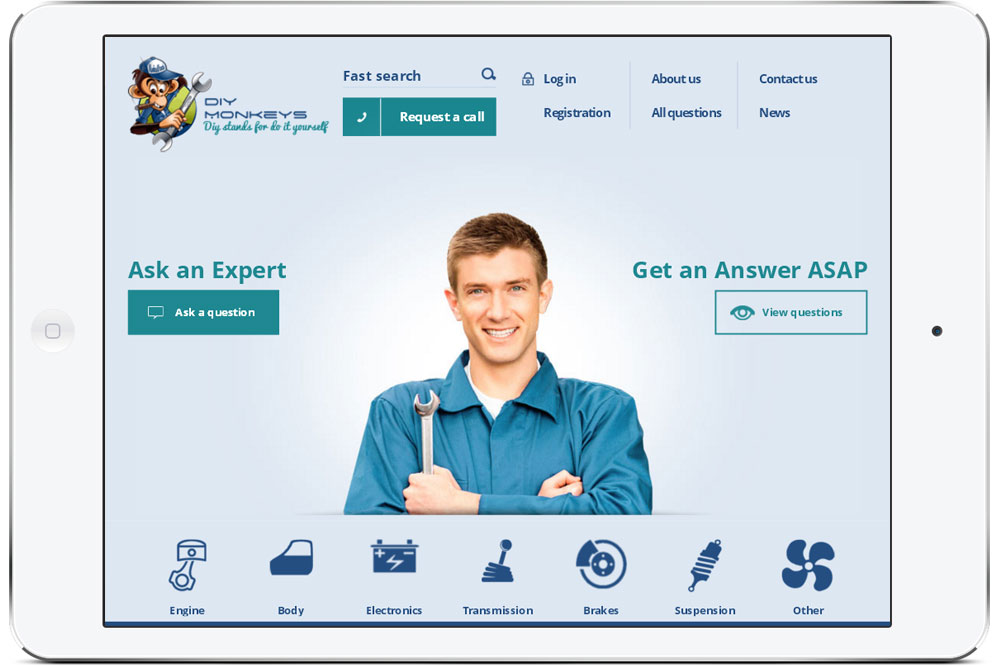 Website DiyMonkeys is working excellent on various mobile devices. Website appearance on iPhone.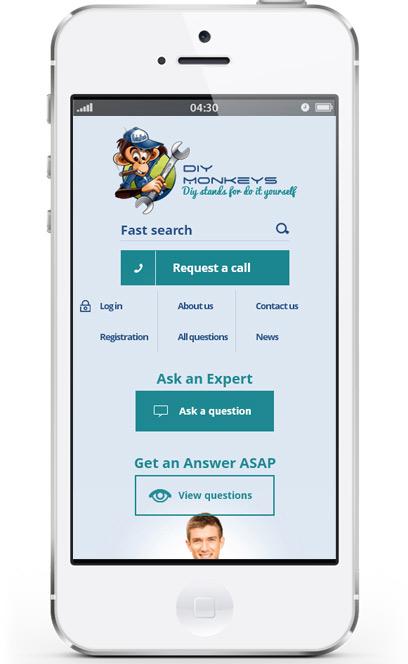 Customer's feedback
Eldar Makhmudov

Great to work with, will go beyond the task that you needed done