Website for Turkish tour operator Garanti Tatil
Task: to develop a website for Turkish tour operator. Users must be able to select tours, hotels, tickets and transfer options. The website must be integrated with 3rd party services for automatic update of data. All service providers must have their personal accounts and dashboards.
Home page of the website.

Tour searching.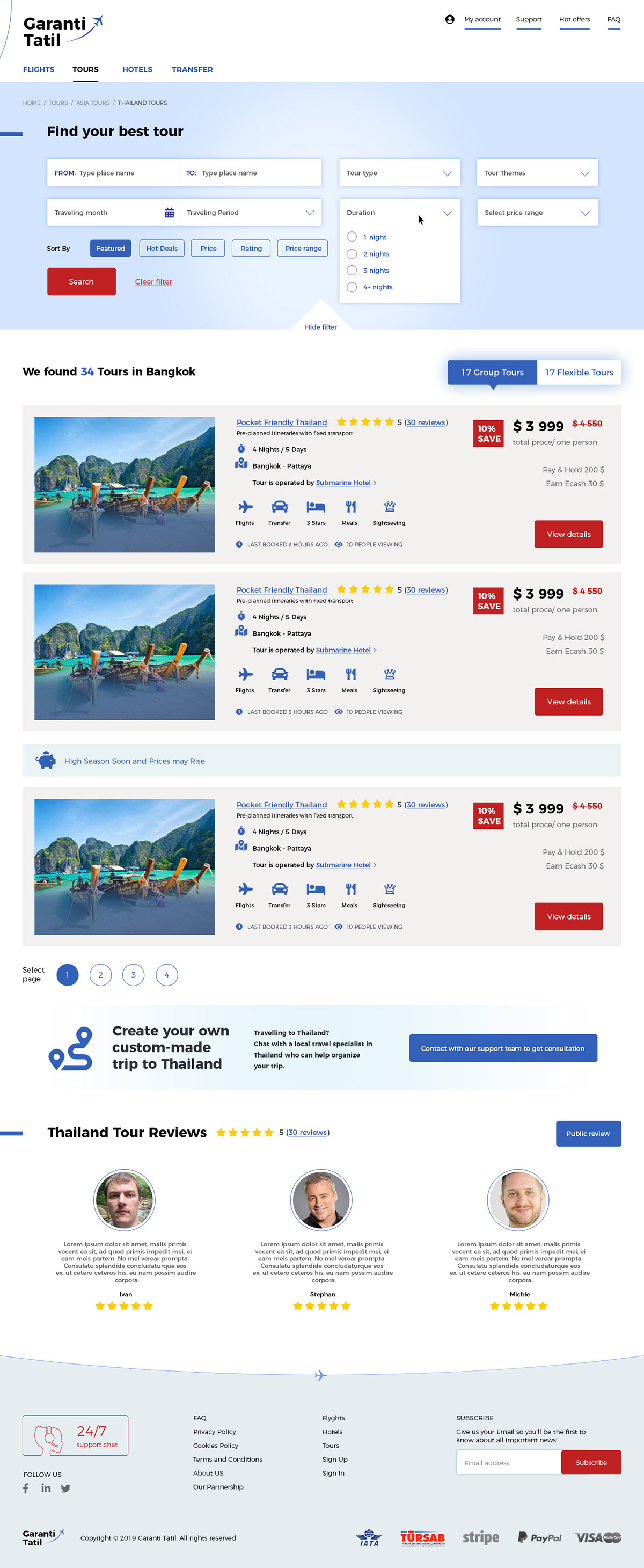 Selecting a hotel.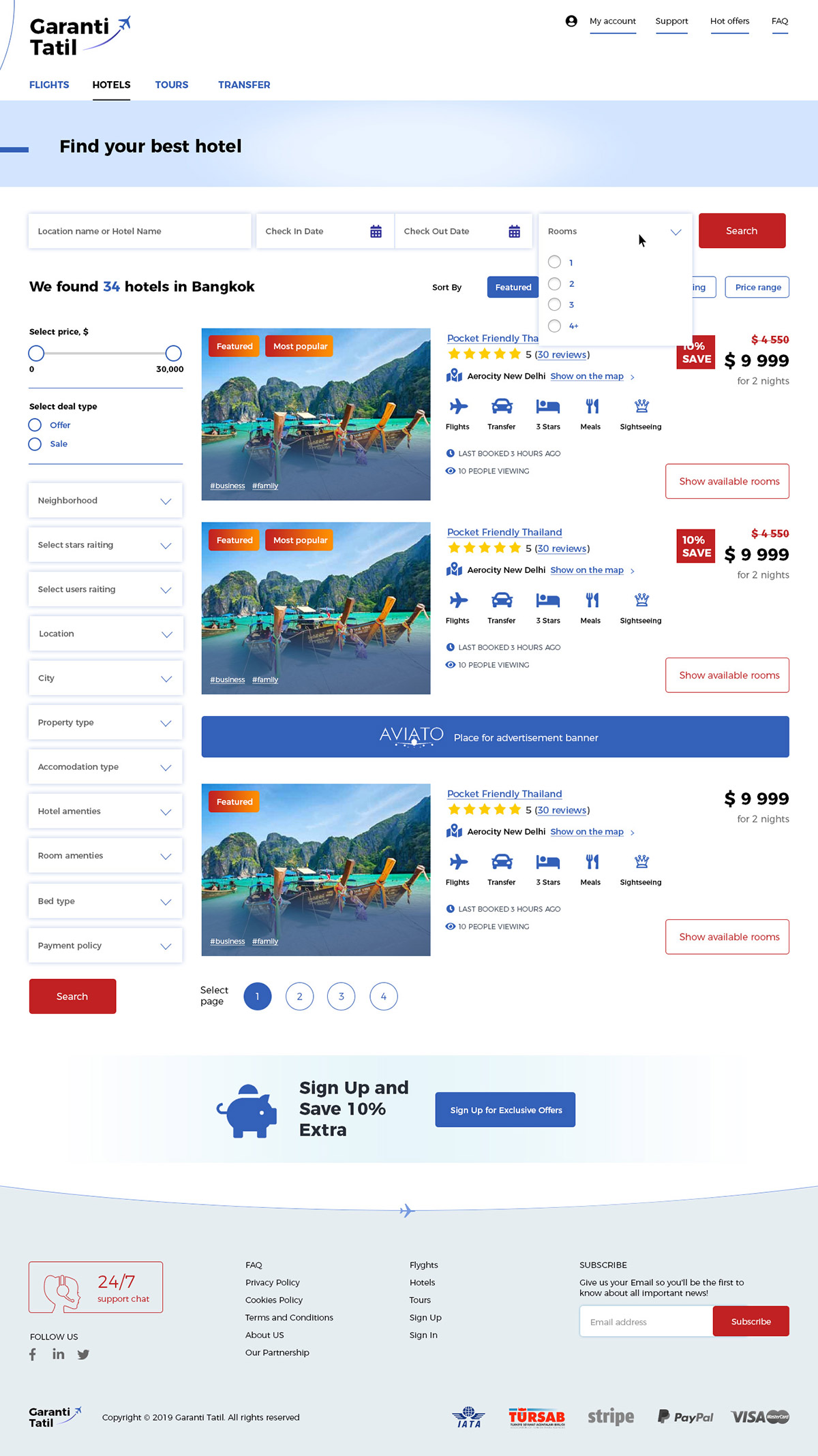 Tour description page.

Hotel description page.

Authorization and personal account pages.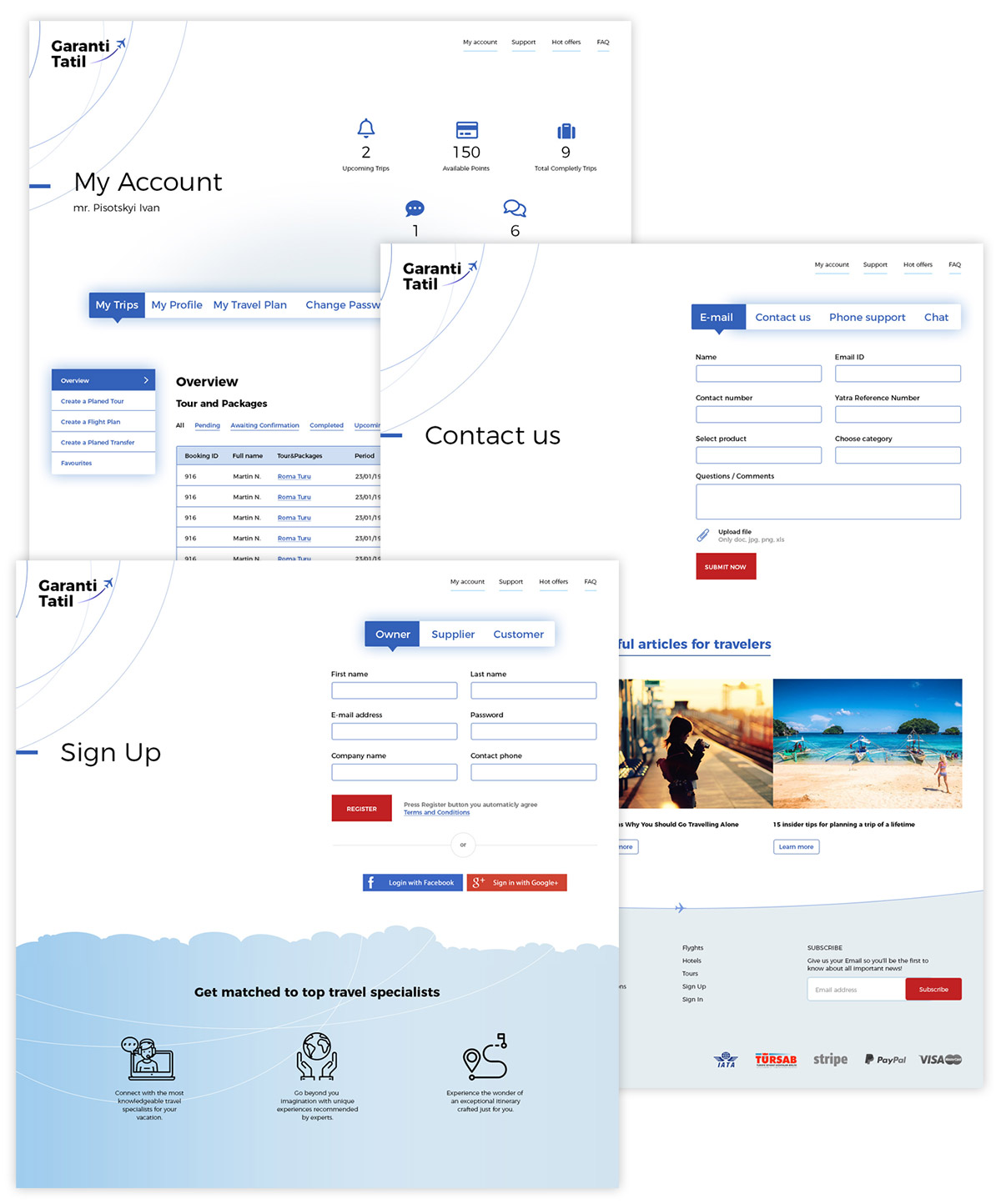 Users support.