Website development for ITA-tech company
Objective: to develop website for architecture-building company in order to inform visitors about provided services and directory of ready projects.
Work starts from design and approval of main page. Content is structured in the form of Landing Page.

After approval of main page design, we started to design internal pages of the website.
Design of page, which contains directory of projects.

Design of project page.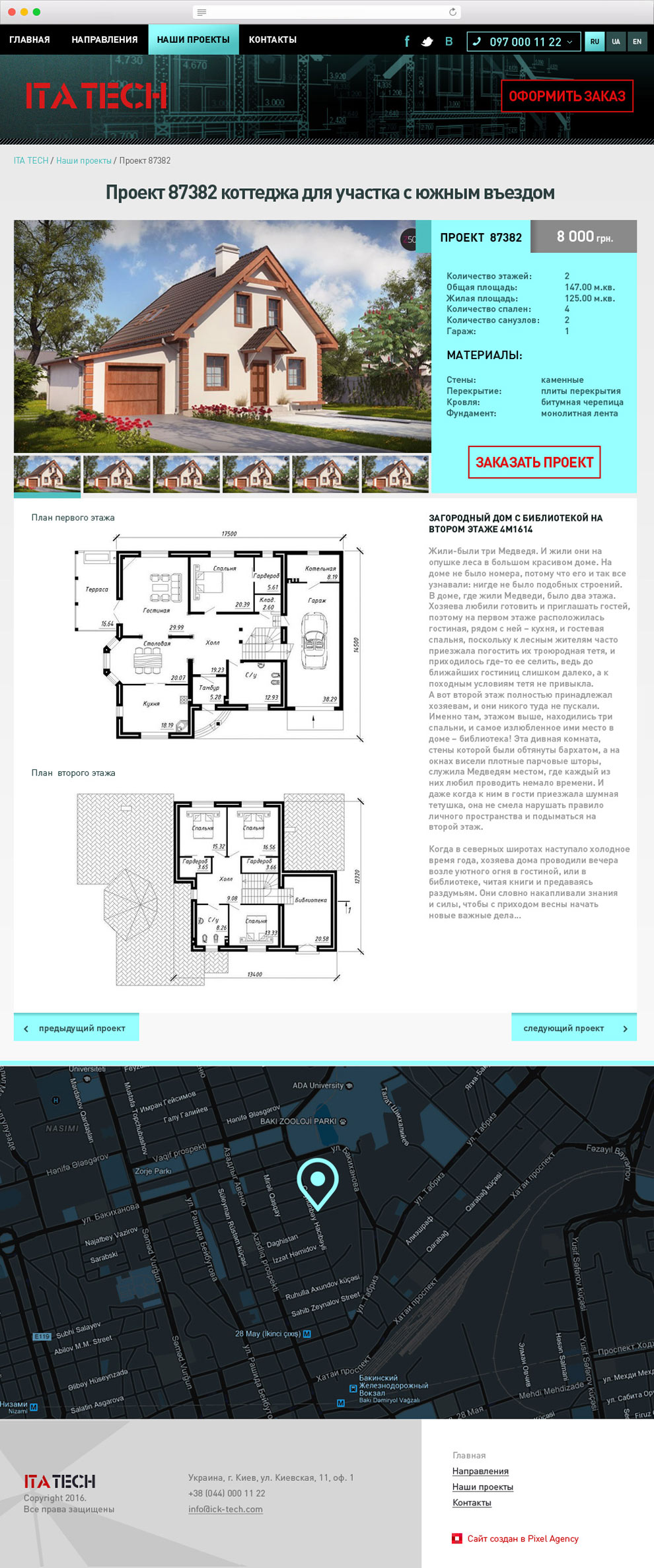 Design of contact page with feedback form.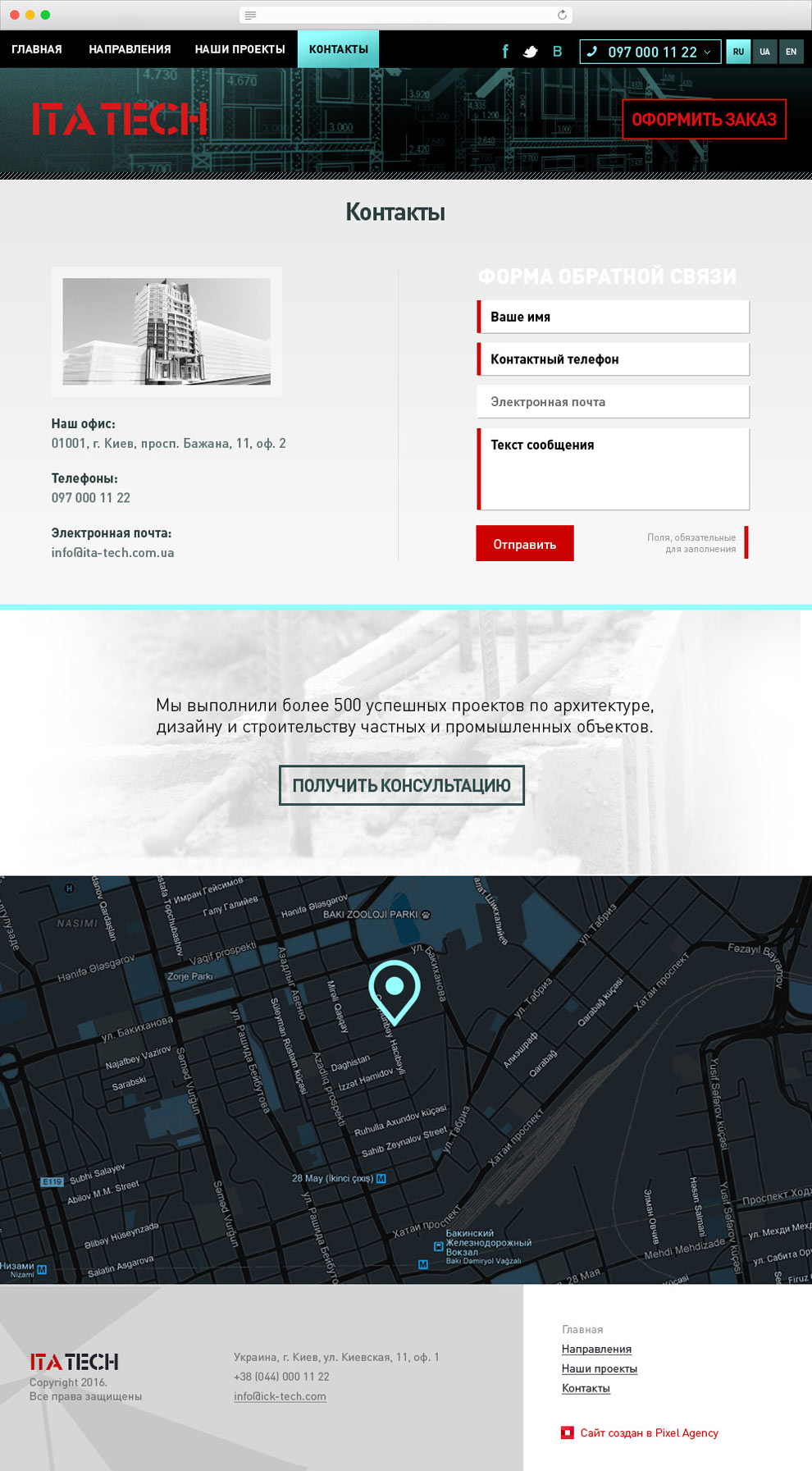 Website appearance on iPad.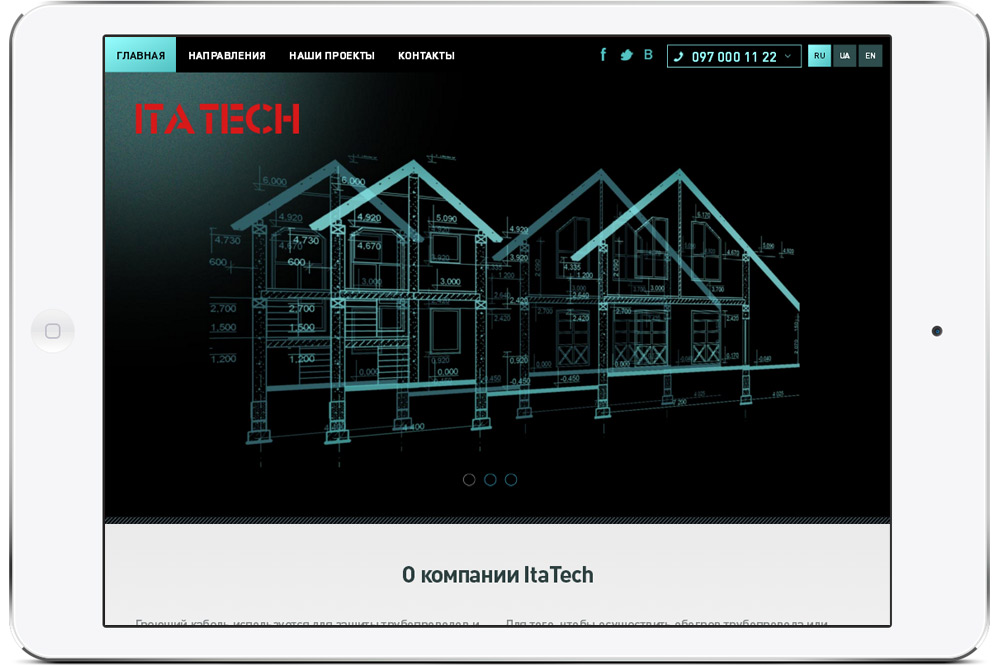 Website appearance on iPhone.