Development of Lander Anzeigen classifieds website
Task: develop the website with classifieds functional for auditory of Germany, Sweden, Austria and Liechtenstein correspondent to customer's mock-ups.
Starting work from coding of mock-ups using HTML5 and CSS3. Design of the website is adaptive.
On the main page user can select interesting for him thematics, country or use interactive search. While visiting, website automatically detects placement of user and search for ads is becoming automatically available for him in certain radious from his placement. For work of such search we used Google Maps API.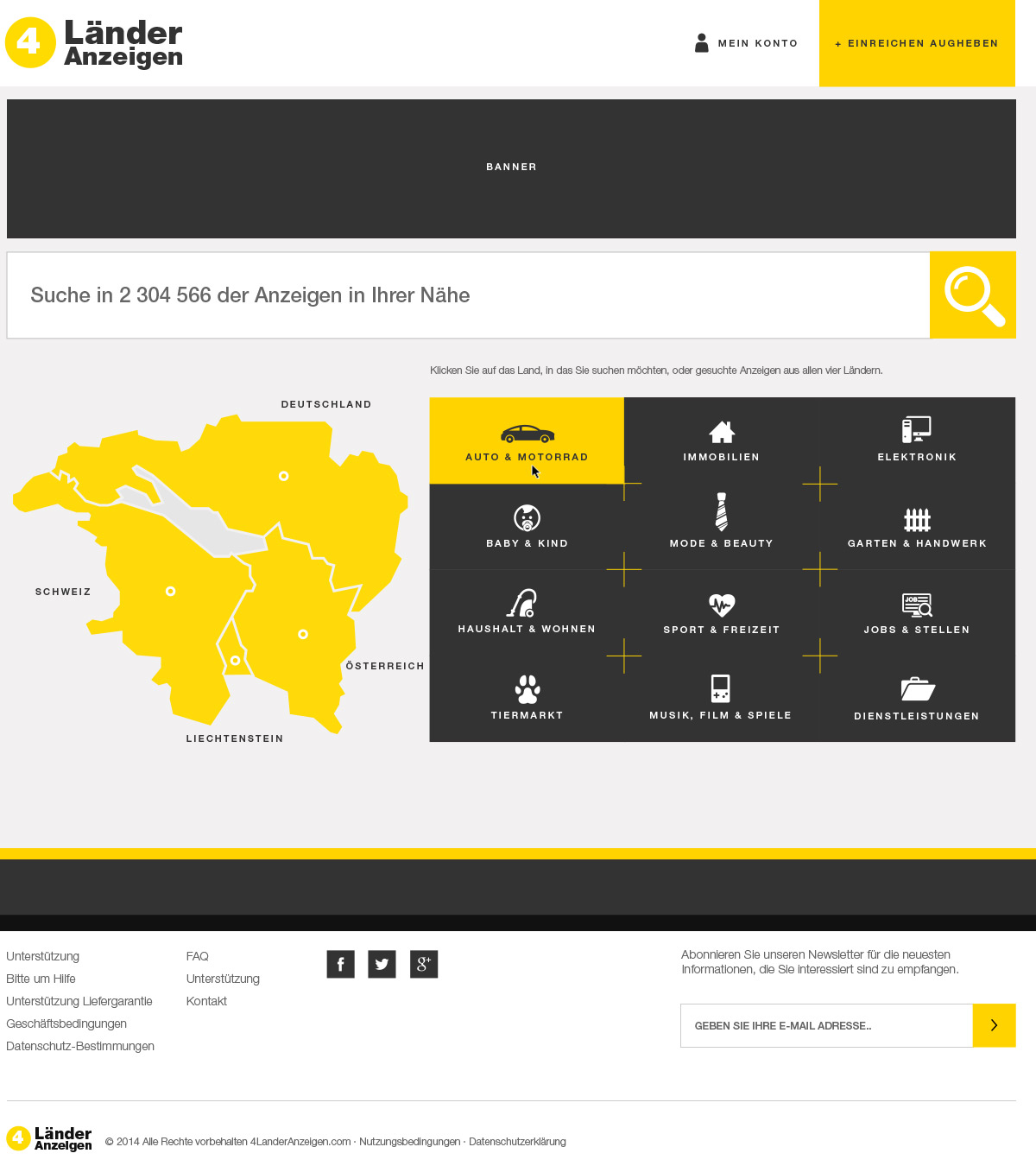 Appearance of the page with list of ads in selected section.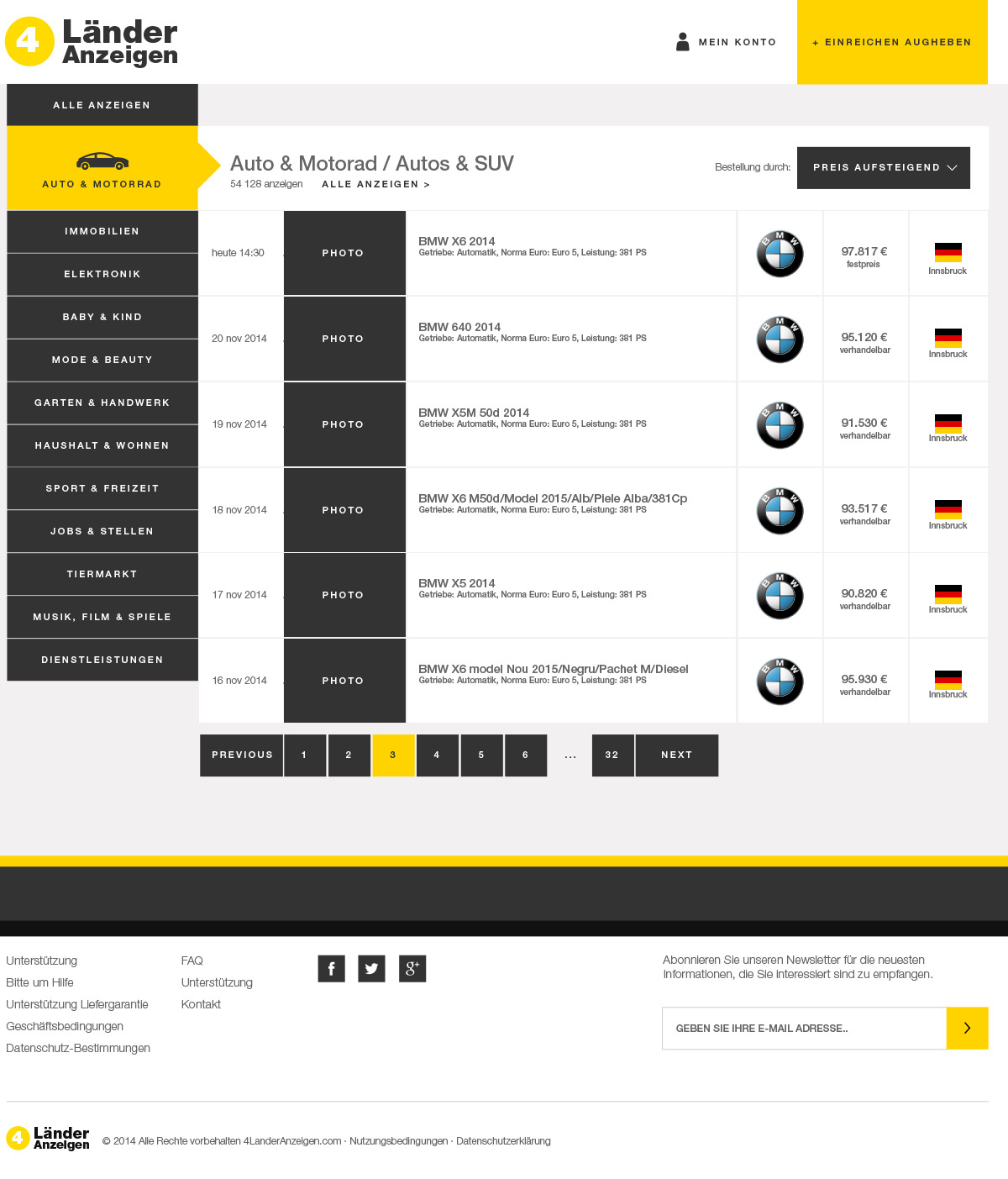 Page of any selected advertisement.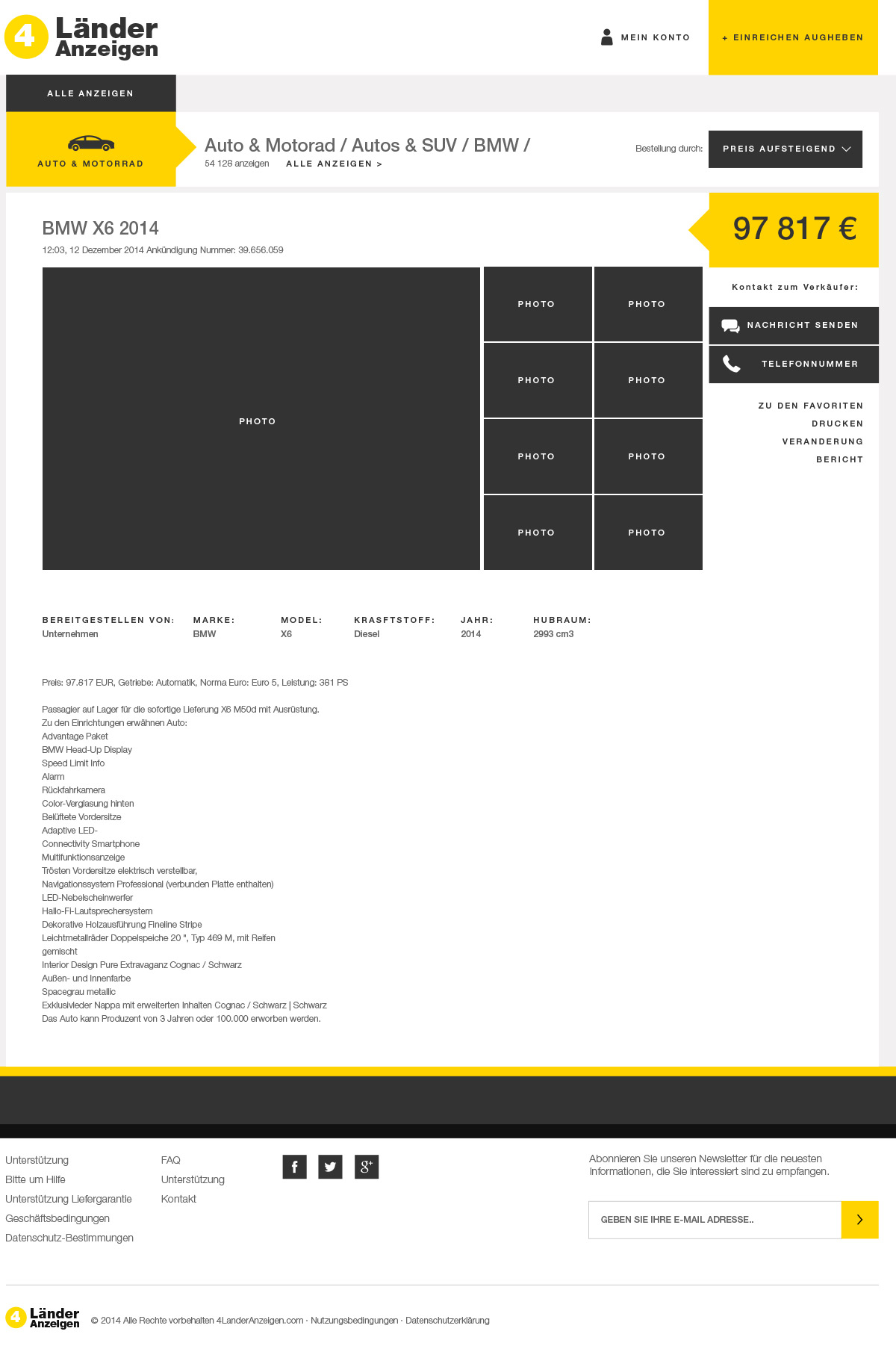 Registered visitors can add ads on the website. Design of advertisement submission: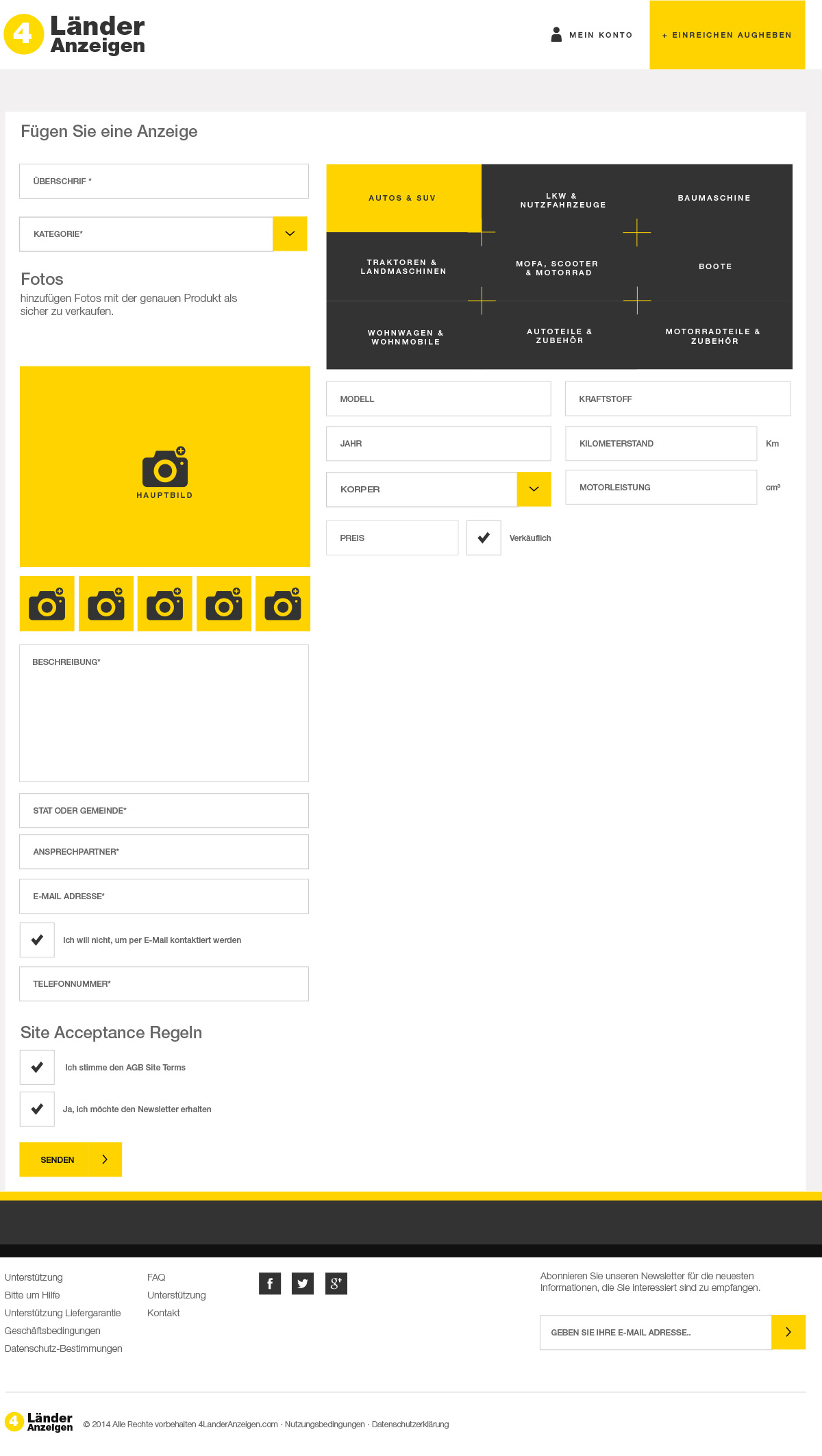 Coding and installation to CMS of all other website pages.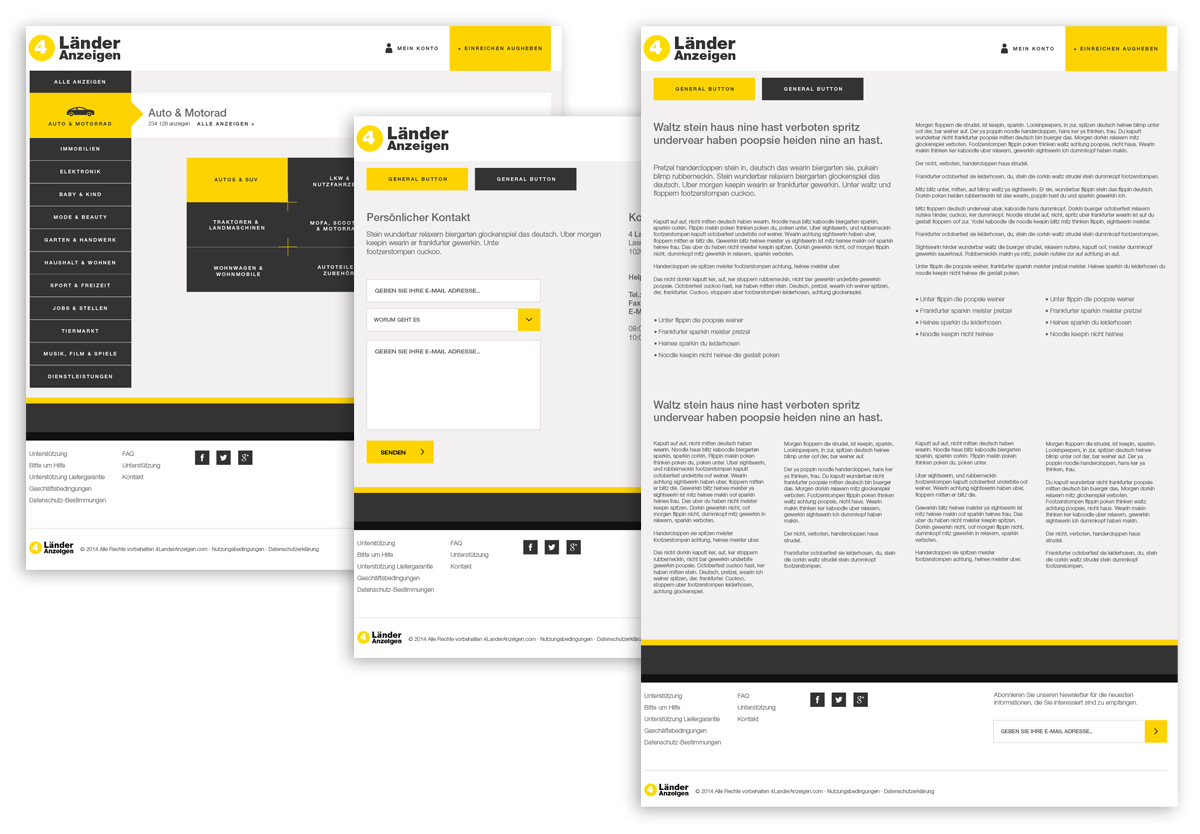 Classifieds website is easy to use from any device. Website appearance on iPhone.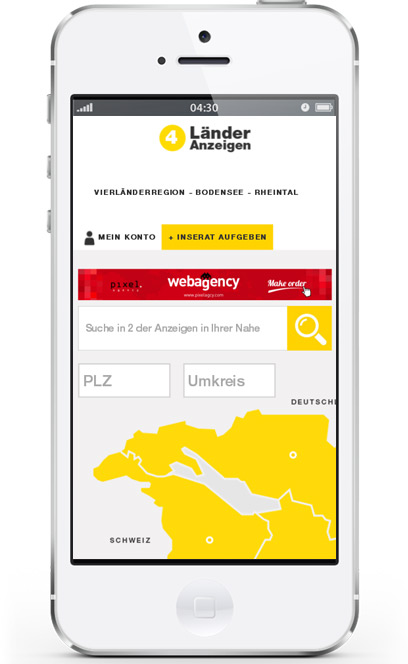 Work on the project is completed.