Development of a website for Italian furniture shop MANGO Style
Task: develop new website for furniture shop on which user will be able to get acquainted with assortment, availability and possible options of furniture finishing.
Starting out from suggestions of the customer we started to work on structure and color gamma of the main page.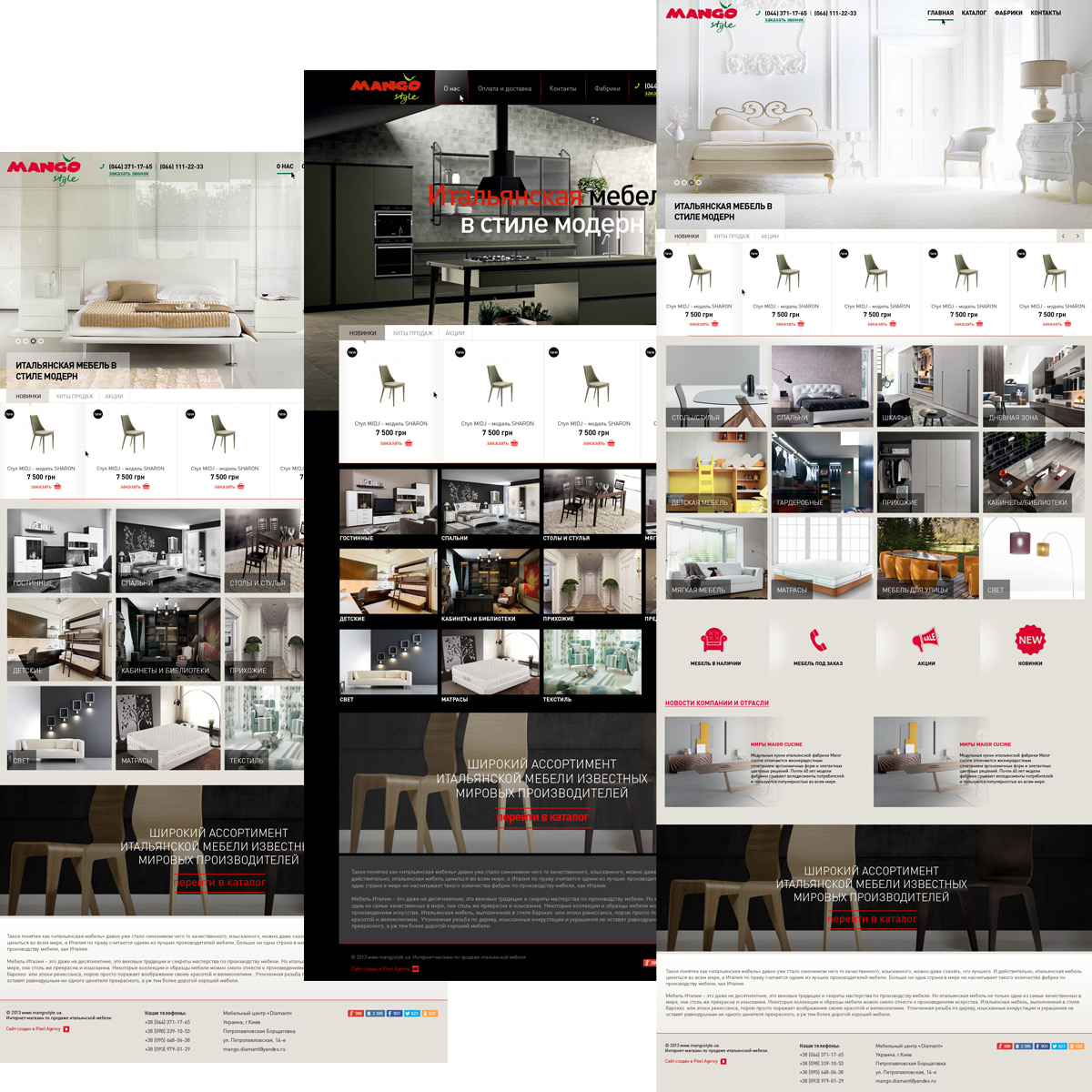 Final variant of MANGO Style main page design that was approved by the customer.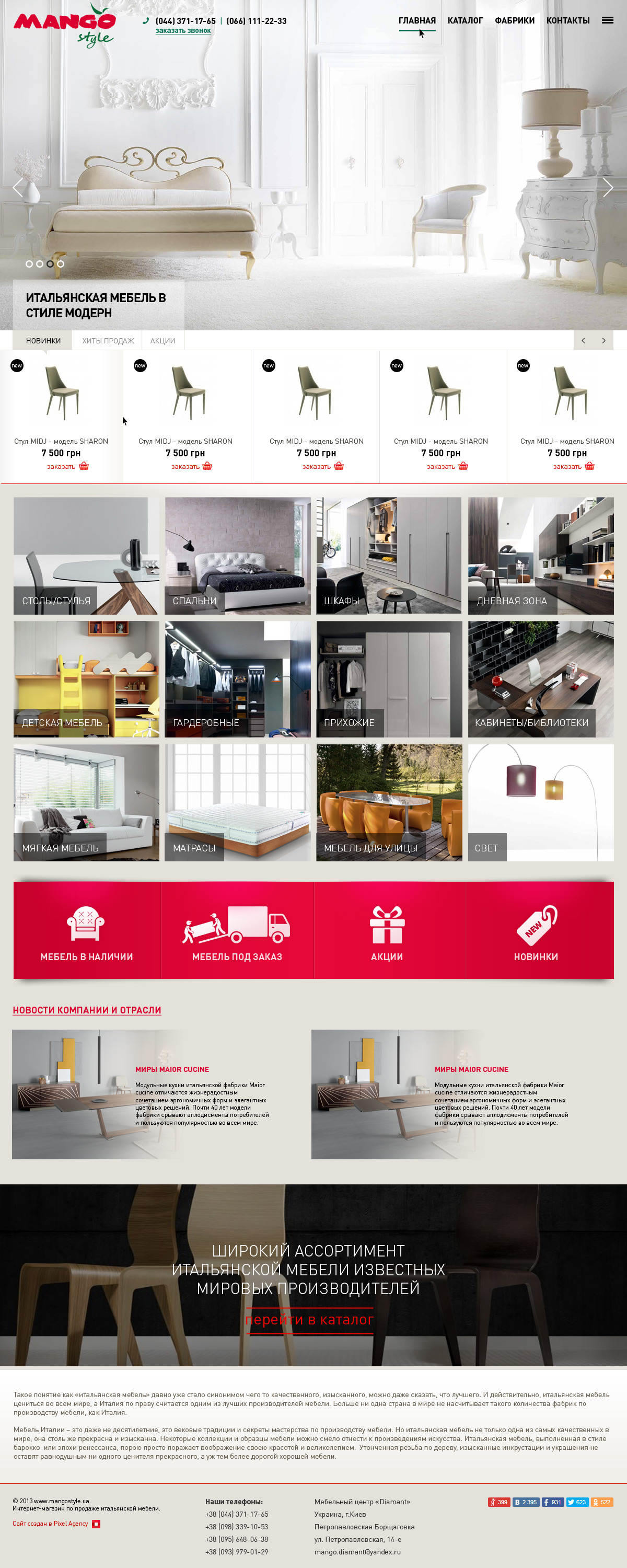 Coordinating appearance of drop-down menu.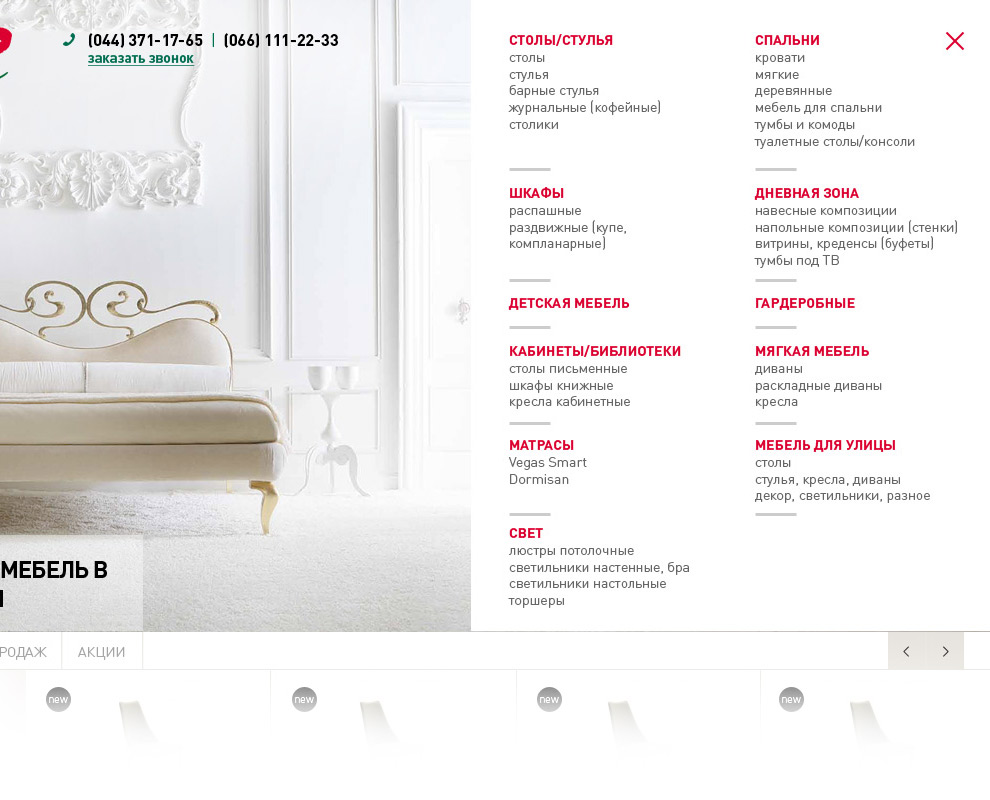 Starting to design internal pages of the website.
Design of products directory page.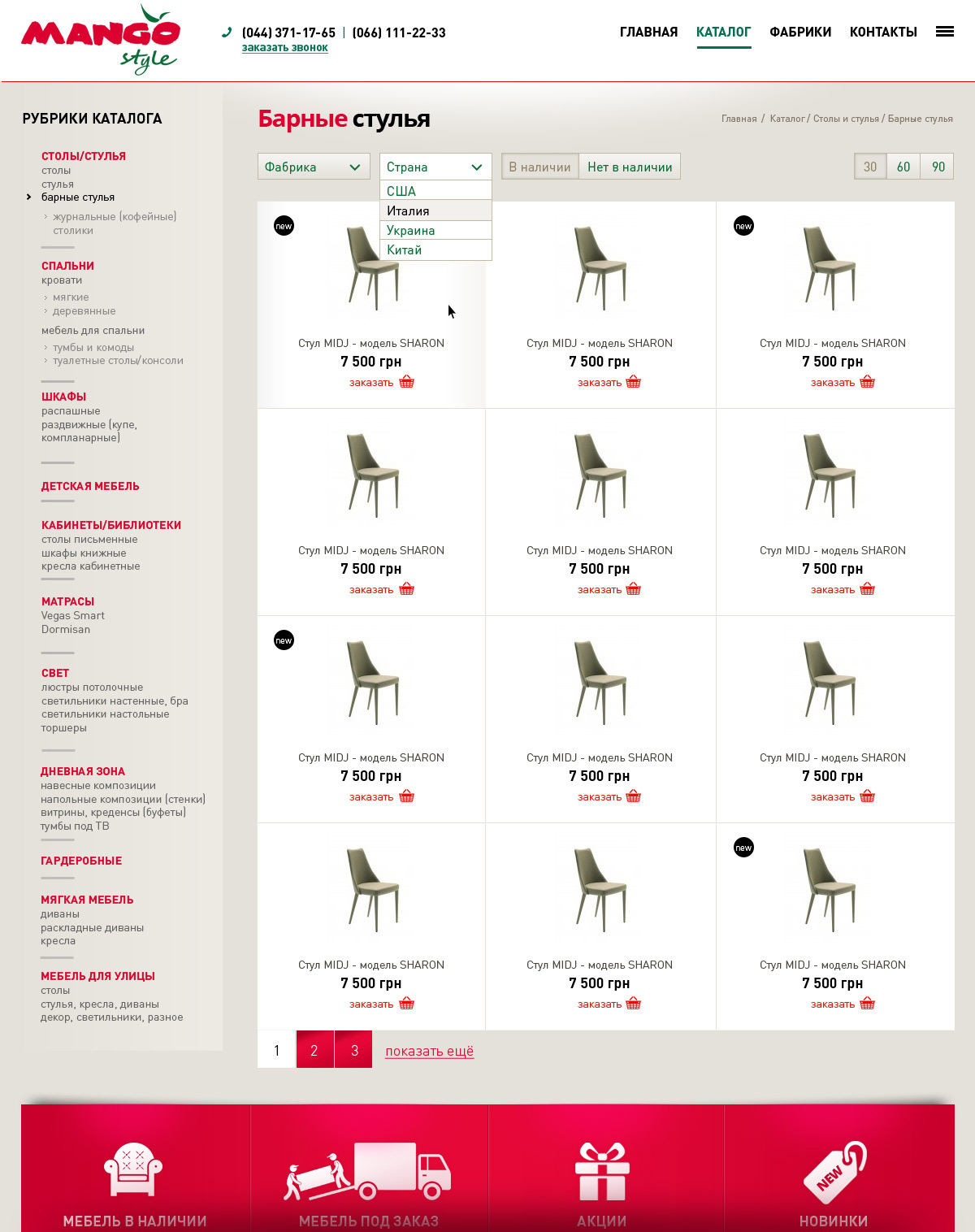 Создаём дизайн страницы товара.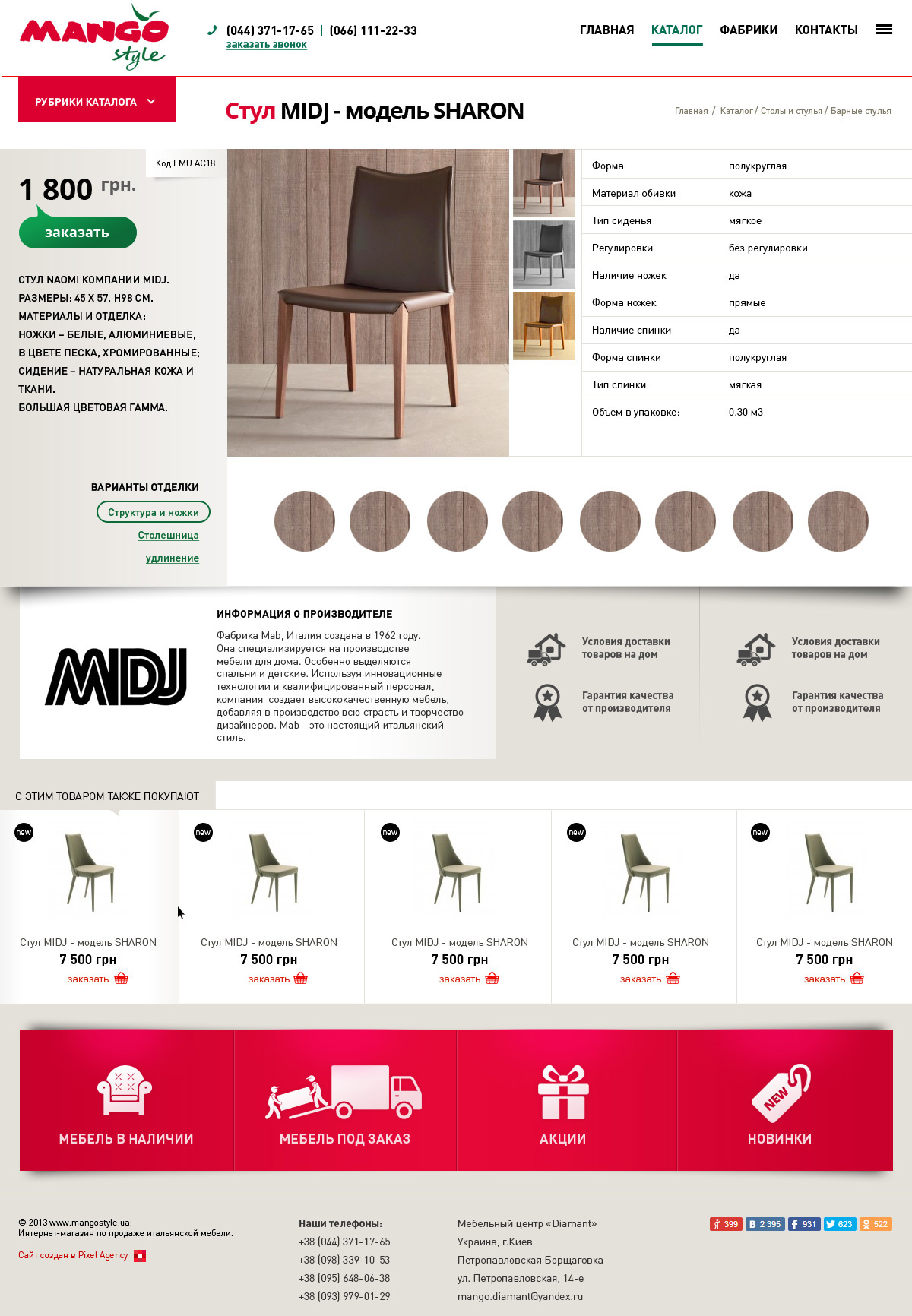 Website coding is adaptive. Appearance of the website on tablet and smartphone.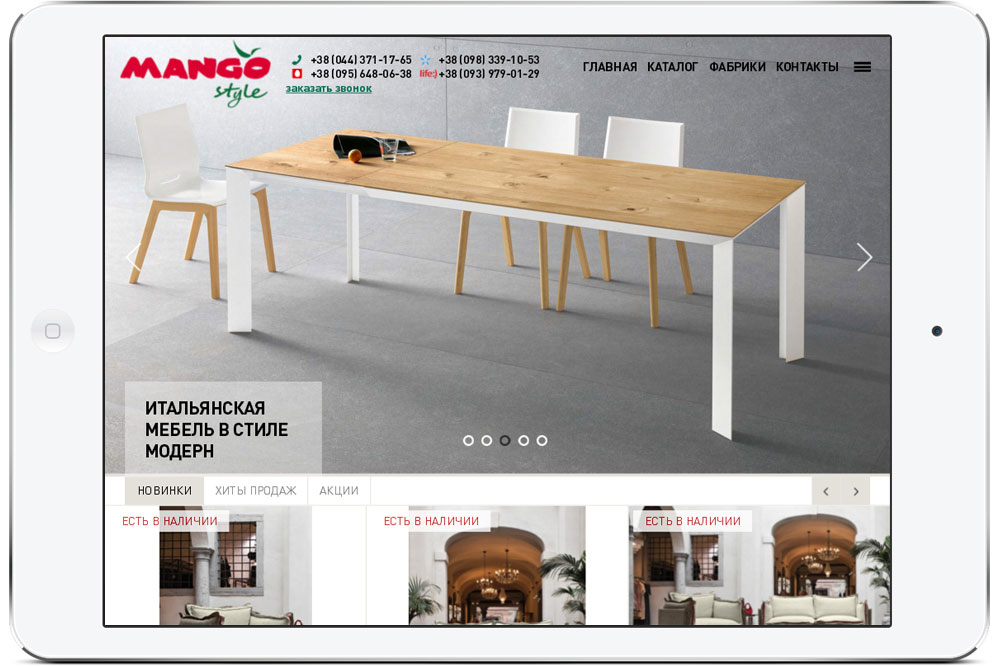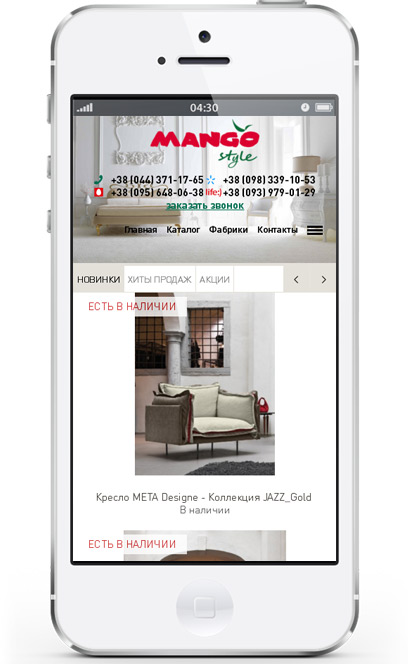 Work on the project is successfully finished.