Development of a website for Australian company MembersOne
Task: implement adaptive coding and programming of the website based on provided sketches of the customer.
Starting work from adaptive coding of all mock-ups. Adaptation frames: from 320 to 2000 pixels. While preparing of graphics for the website we did not forget about owners of monitors Retina.
Main page shows invitation to the website.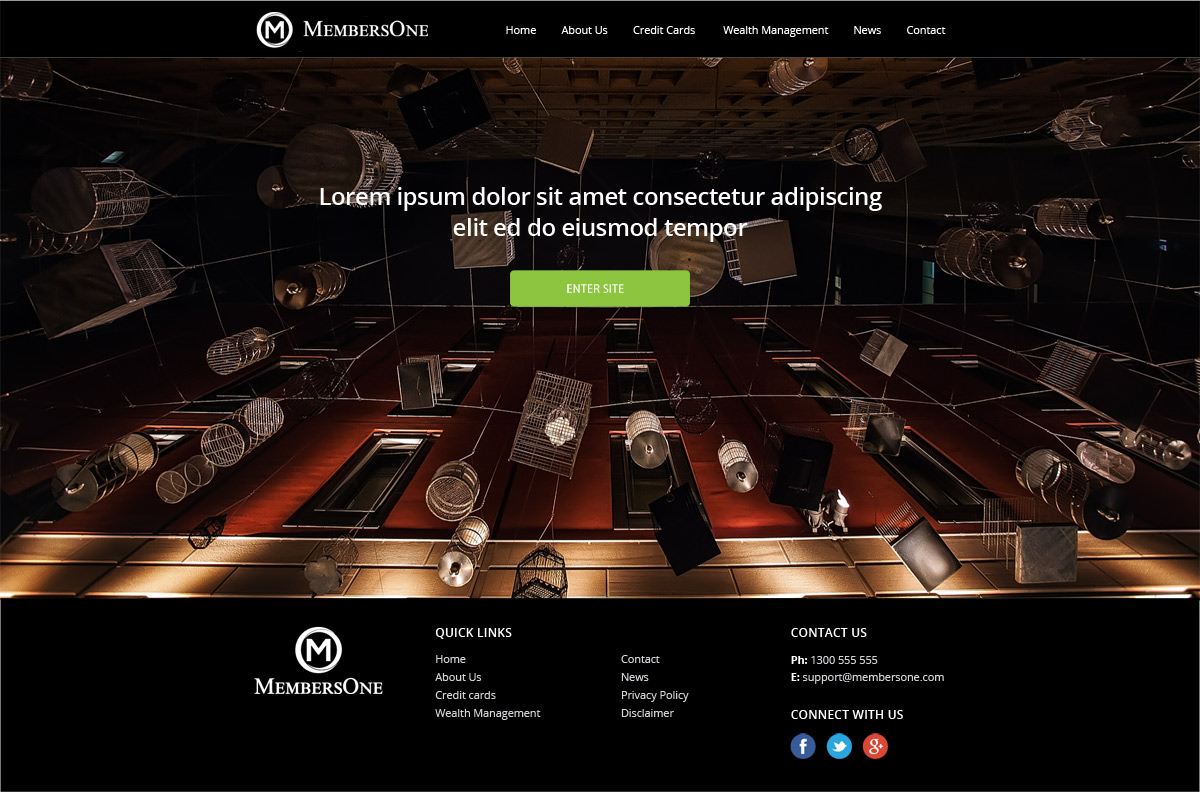 Internal pages have block structure and differ only by content.

Contact page contains feedback form and interactive map.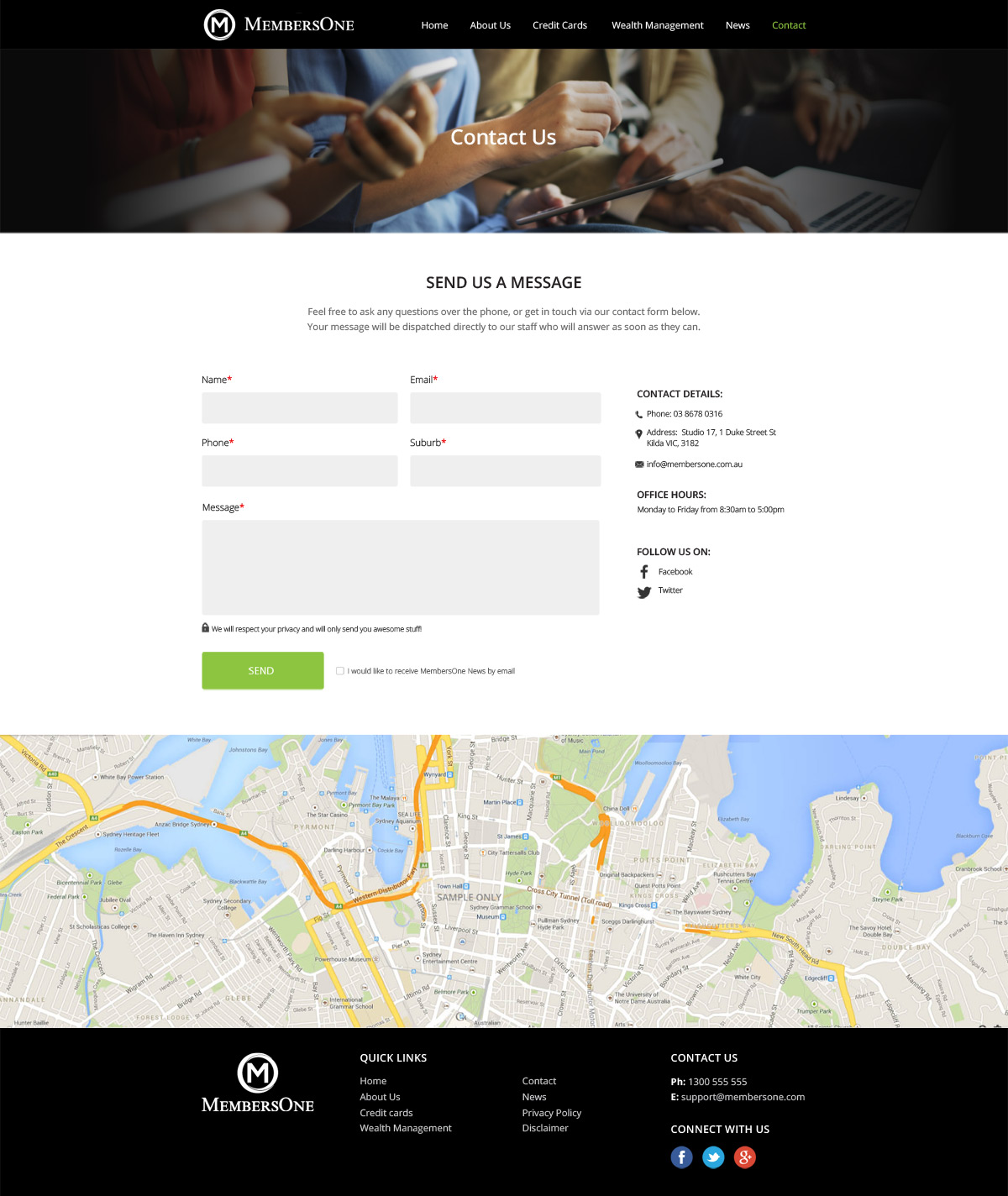 Assembling and filling with content all internal pages of the website.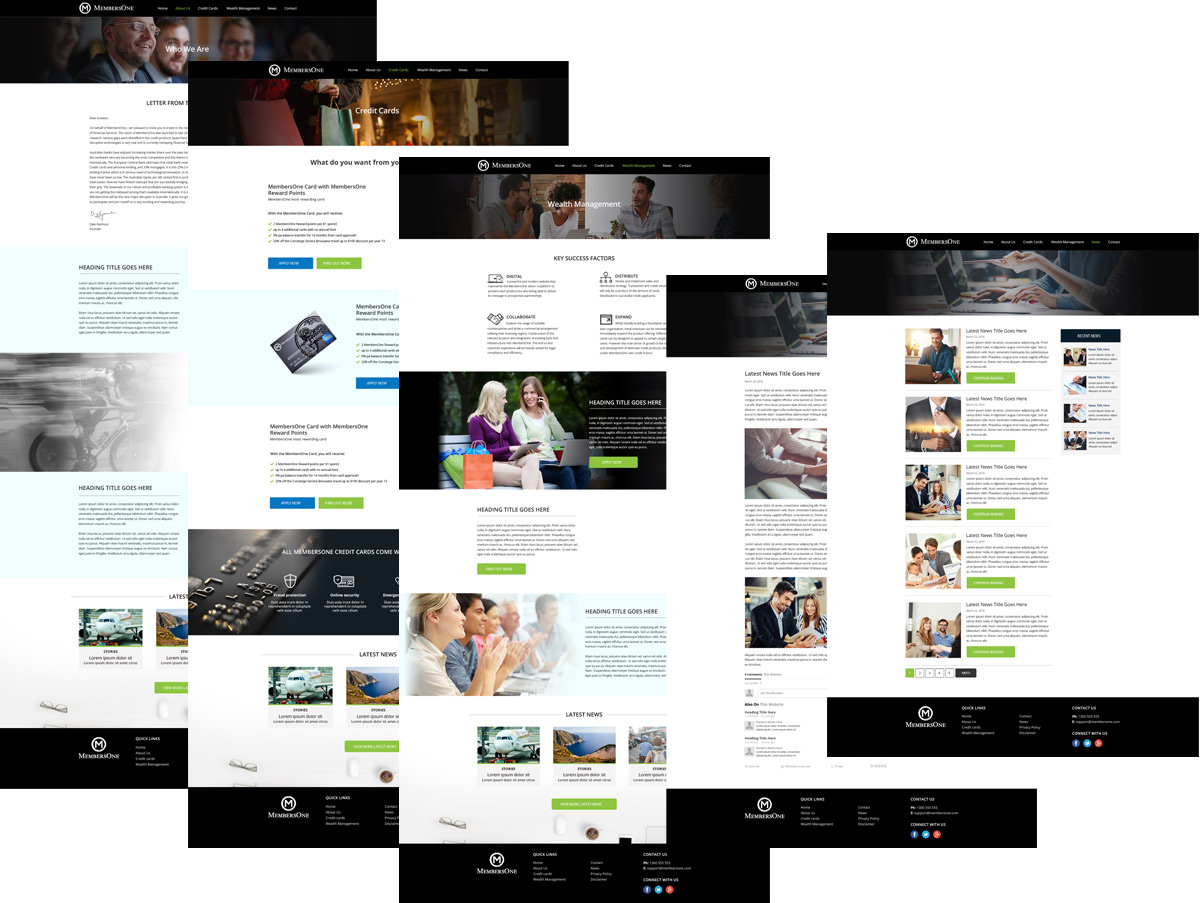 Checking of each page on correct appearance on any device.
Website appearance on iPad.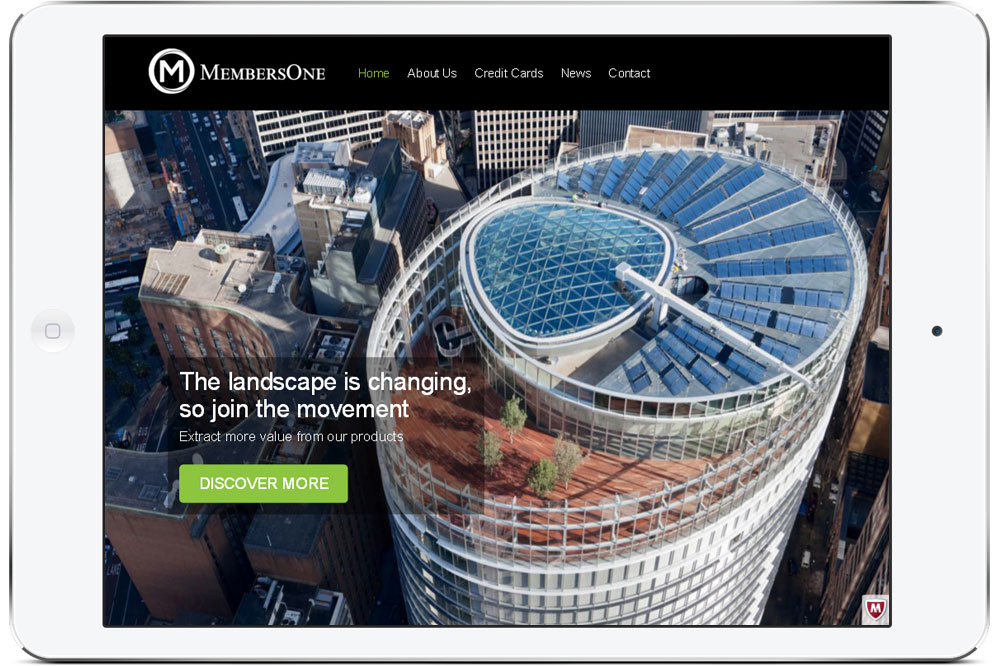 Website appearance on iPhone.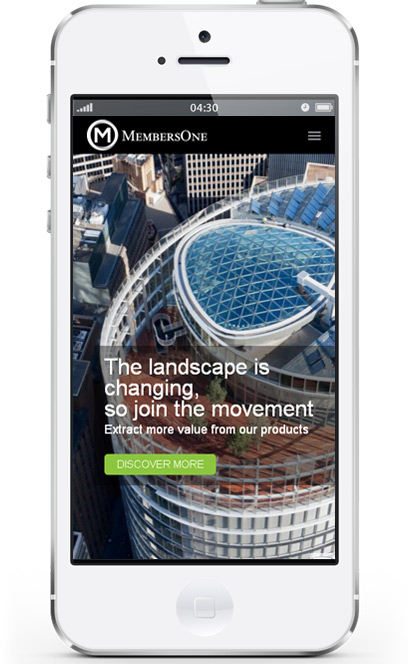 Customer's feedback
Dale Klynhout

This group completed the entire task of coding a pre-designed website into the final product. Was able to complete all follow up tasks and enhancements in a timely manner. Will use again.