Website development for METAL INVEST business organization
Task: it is necessary to develop new website for modern Ukraine business organization which is specialized on conventional galvanizing of metal and steel products and also on manufacturing of high quality metal constructions.
Creation of drafts for some pages: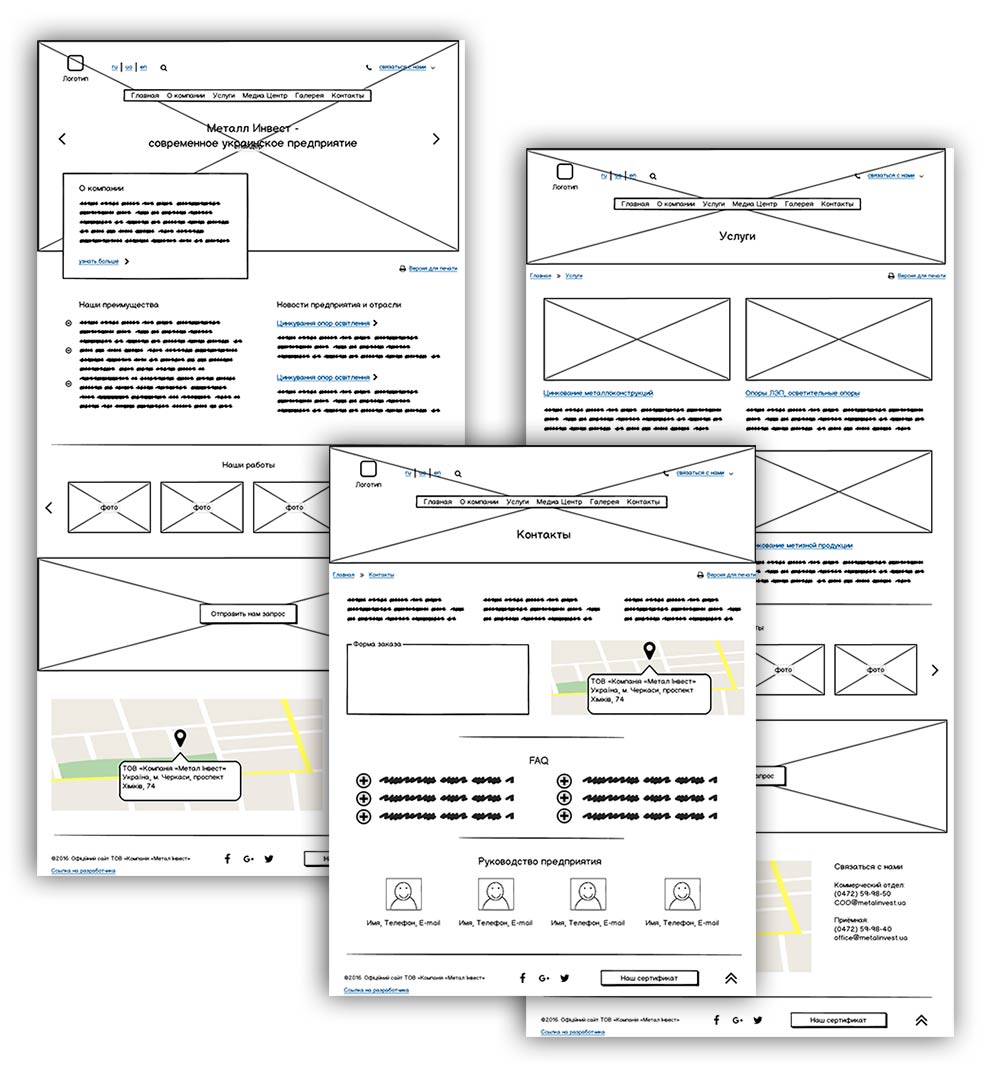 Design of the homepage.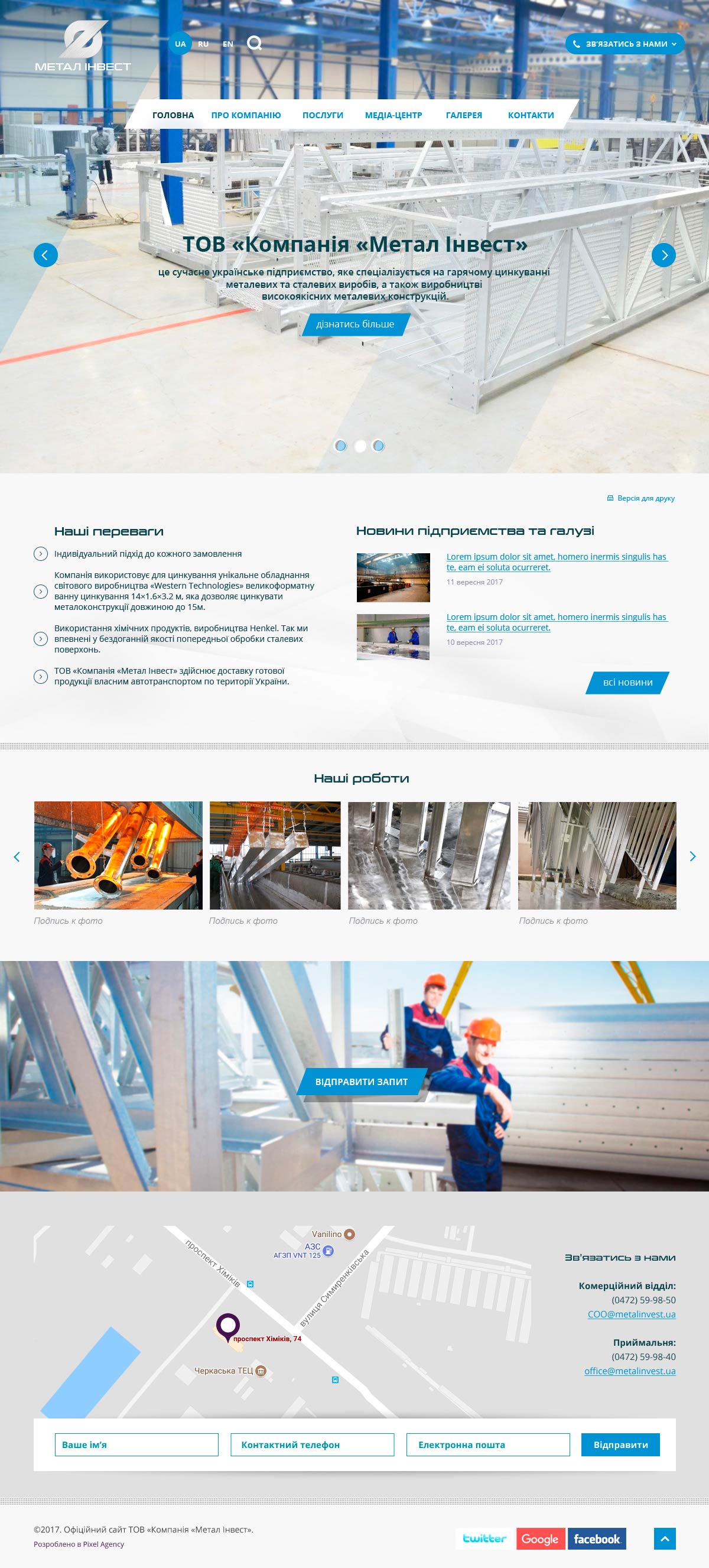 After the main page was approved, we proceeded to design of internal pages. Design of the contact page.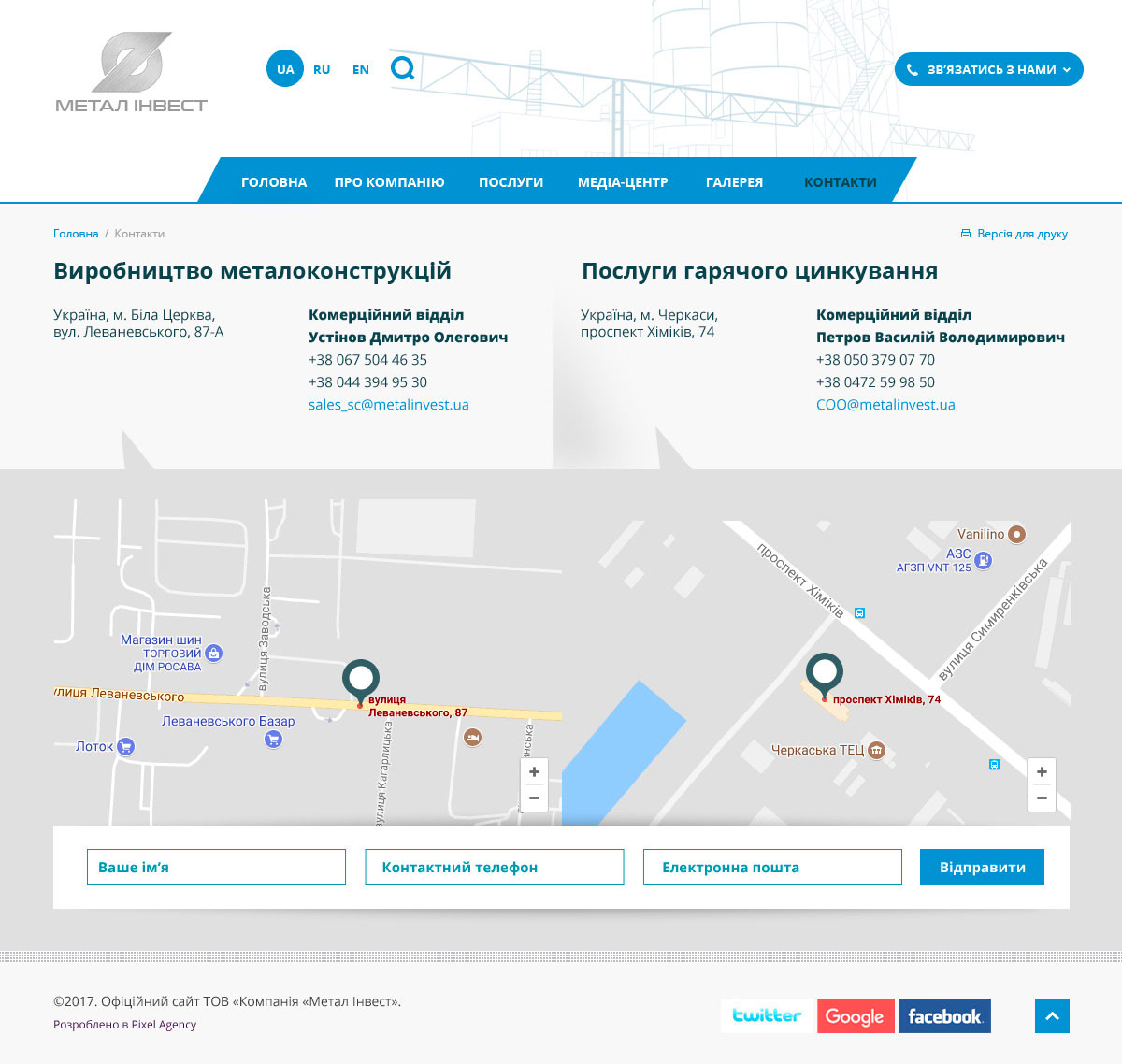 Services page has following look: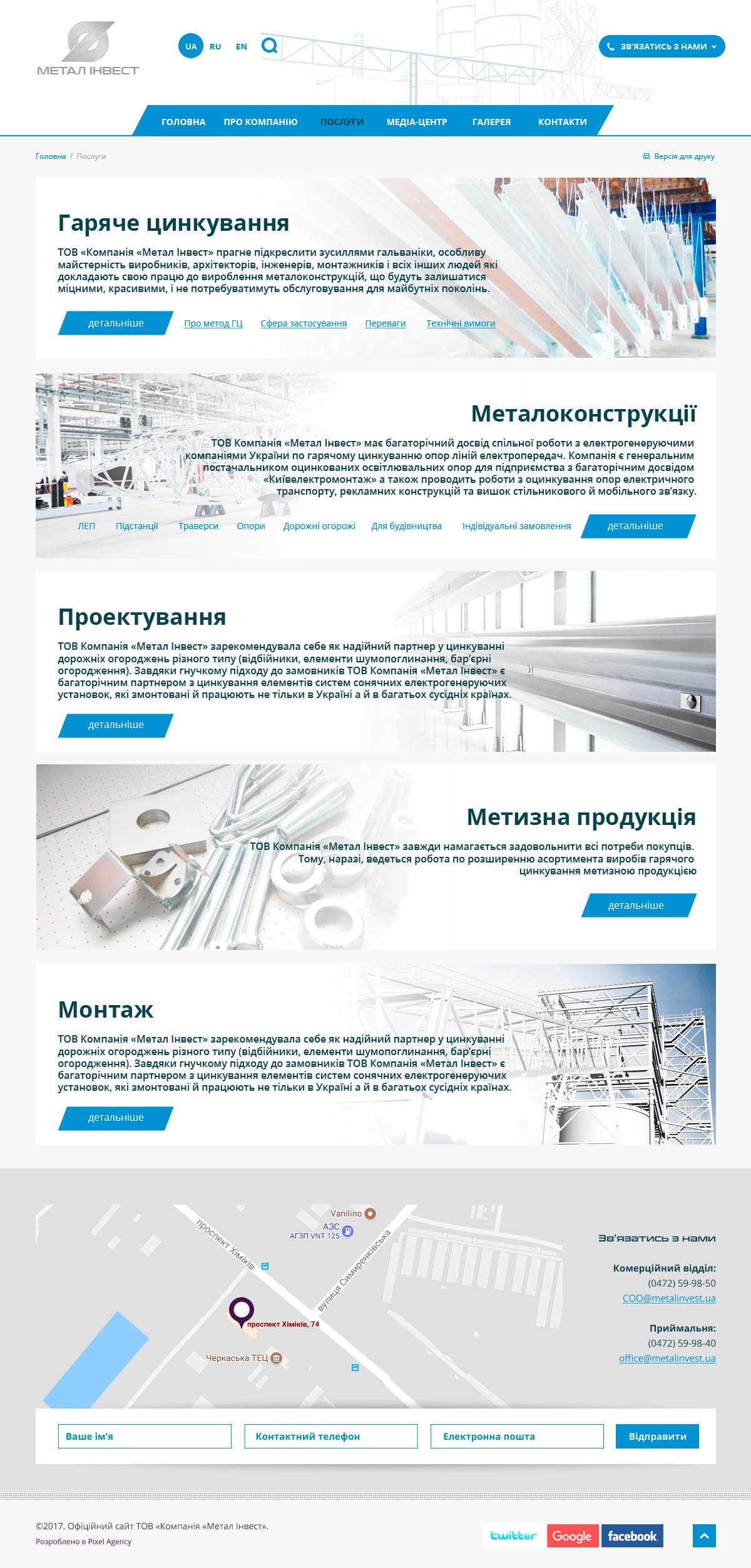 Design of the media center page: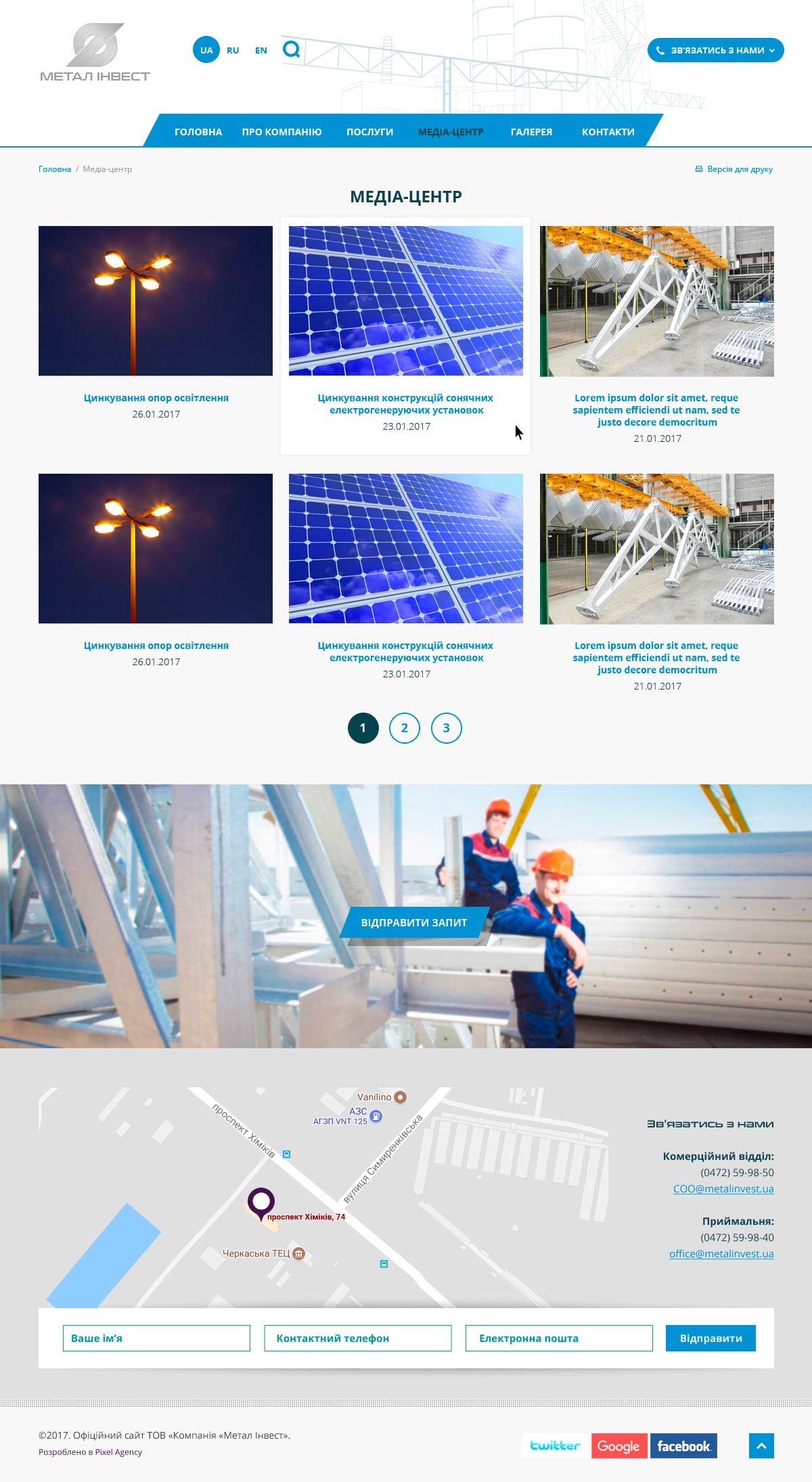 How the website looks on a tablet.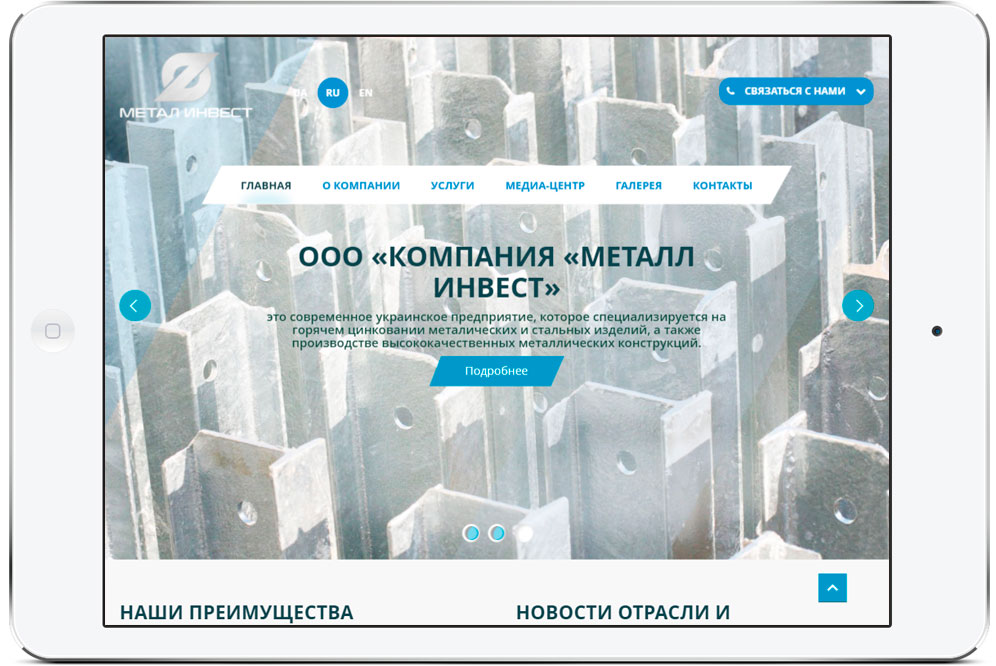 How the website looks on a smartphone.