Metropoliya corporate website
The objective was to develop a Landing Page styled corporative website that present company and its services
Designing the website dividing information on thematic blocks

Block "Who we are" contains information about company's employees. Information about employee opens in a popup window by clicking on him.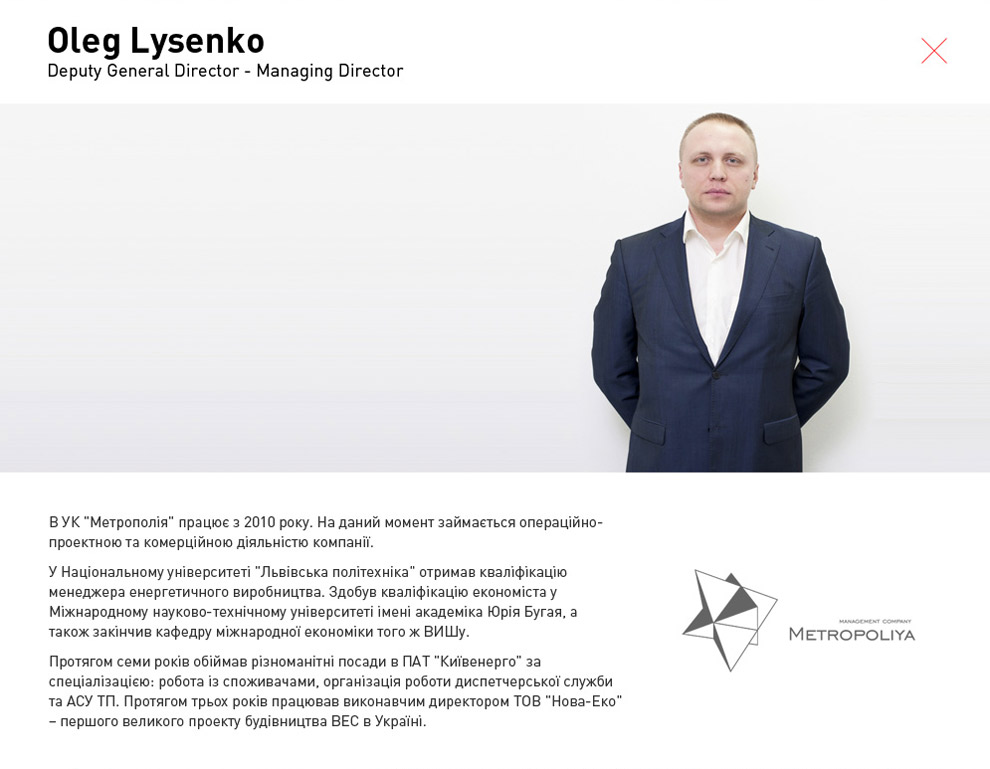 Block "Our projects" is done in form of interactive map of Ukraine. A pop-up window with information about objects in area opens by clicking on this region.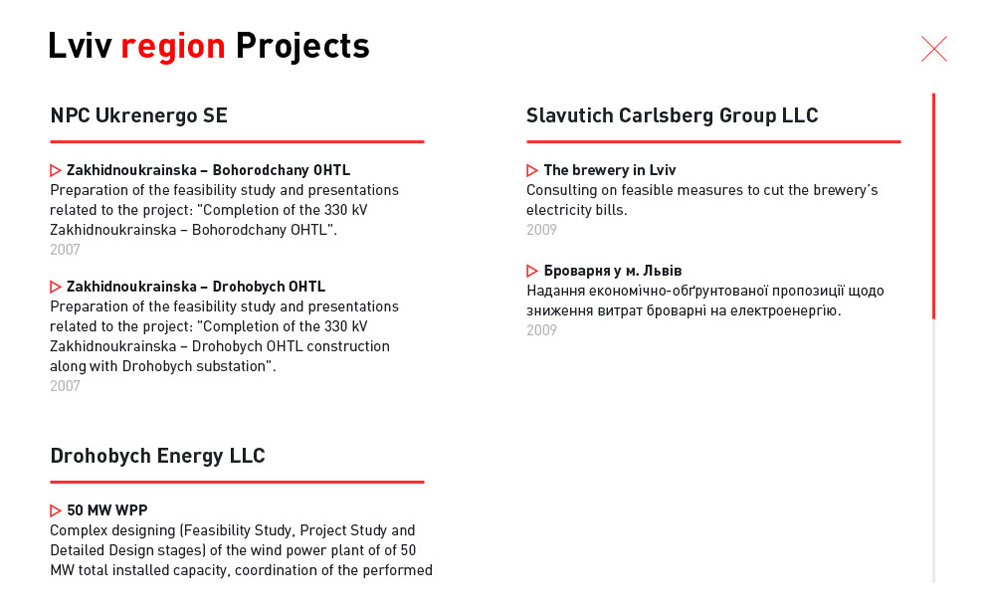 The project was completed and approved by the client.