Development of the website for complex Mining maintenance
Task: develop landing page with comprehensive information about cryptocurrency mining and investment options. Additionally, we developed E-store functional for selling of components for mining farms.
Work on the project started from design and approval of the homepage in the form of landing.

Design of directory pages for E-store.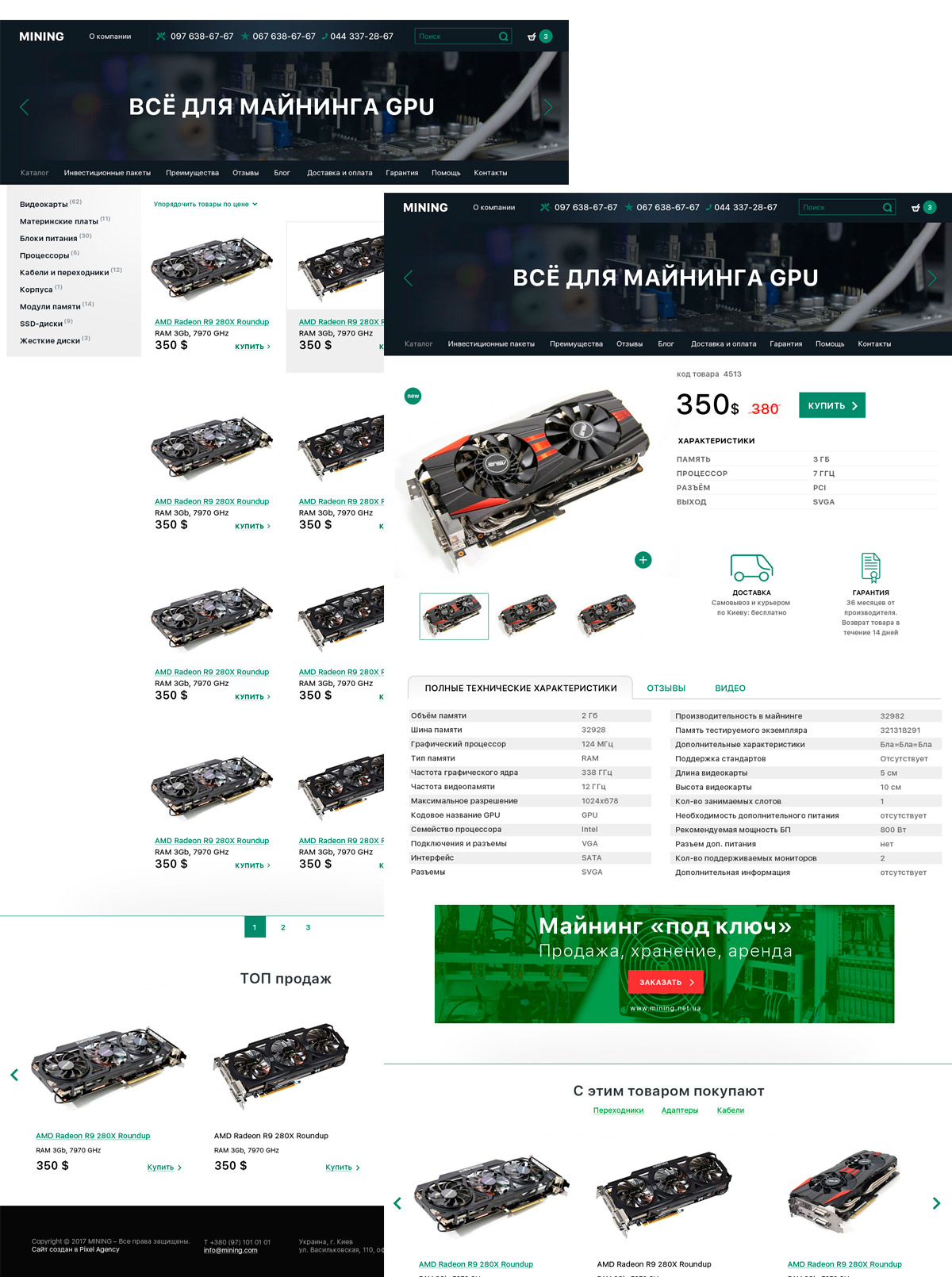 How the blog looks.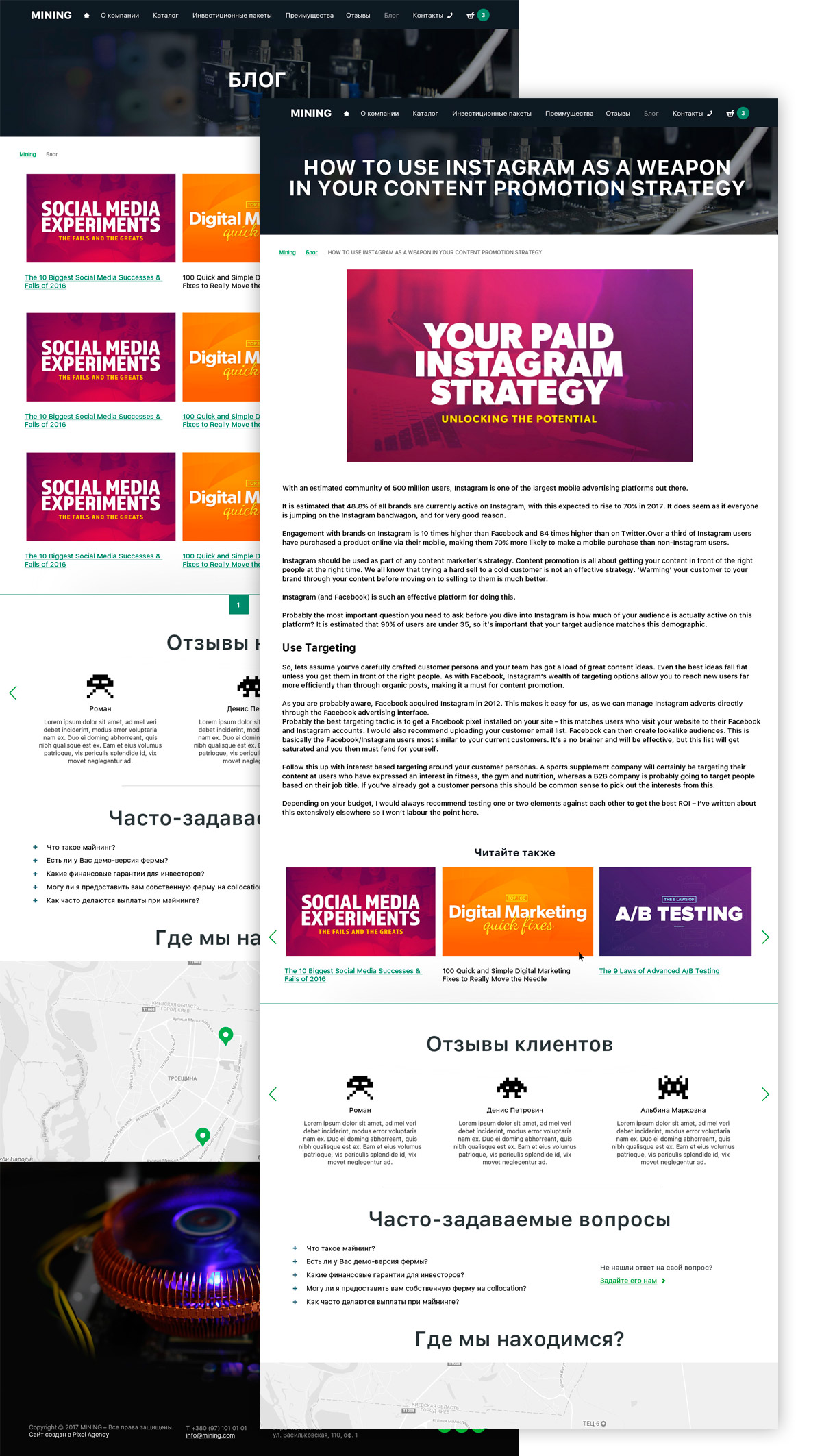 How pop-up tables look.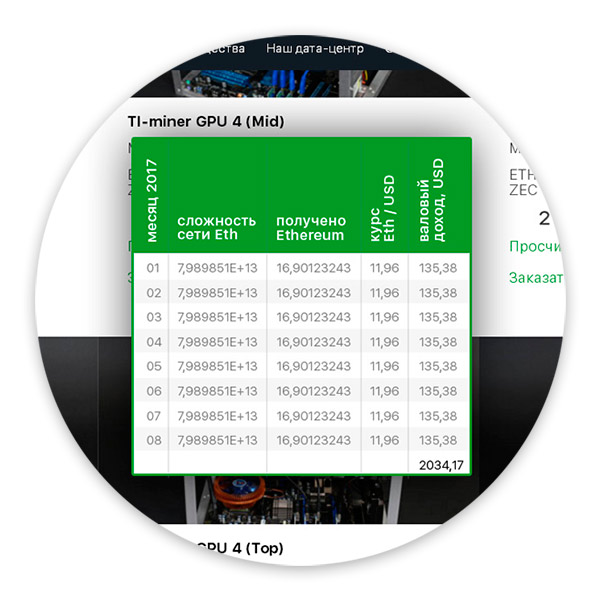 How the website looks on a tablet.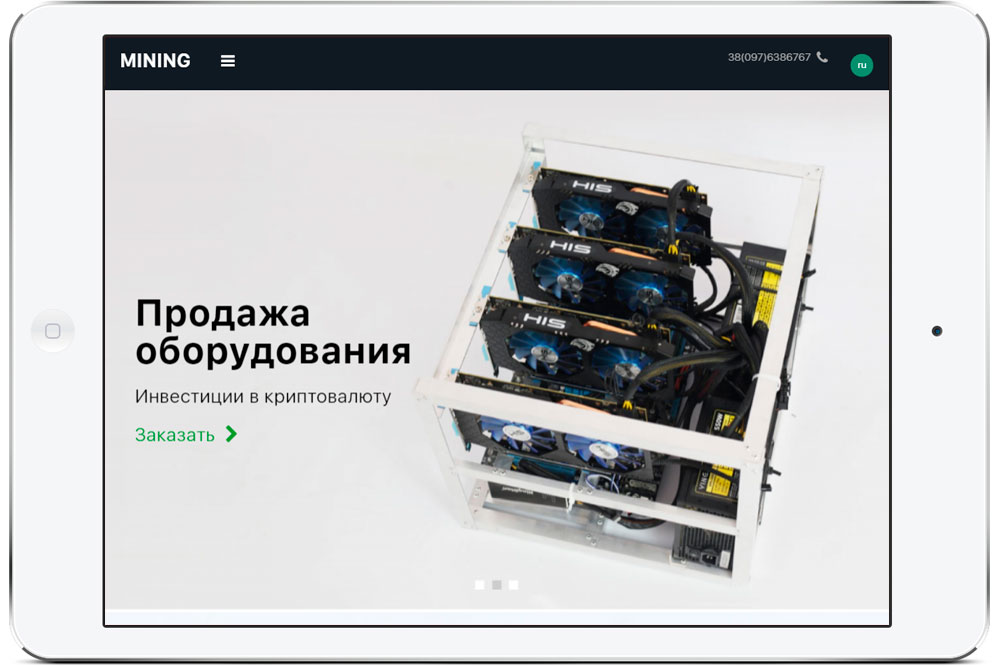 How the website looks on a smartphone.