Website Nannio - select nanny for children
Task: develop directory website which provides services of nannies for children. Search and selection of nannies by necessary criteria.
Working on structure and design of the homepage.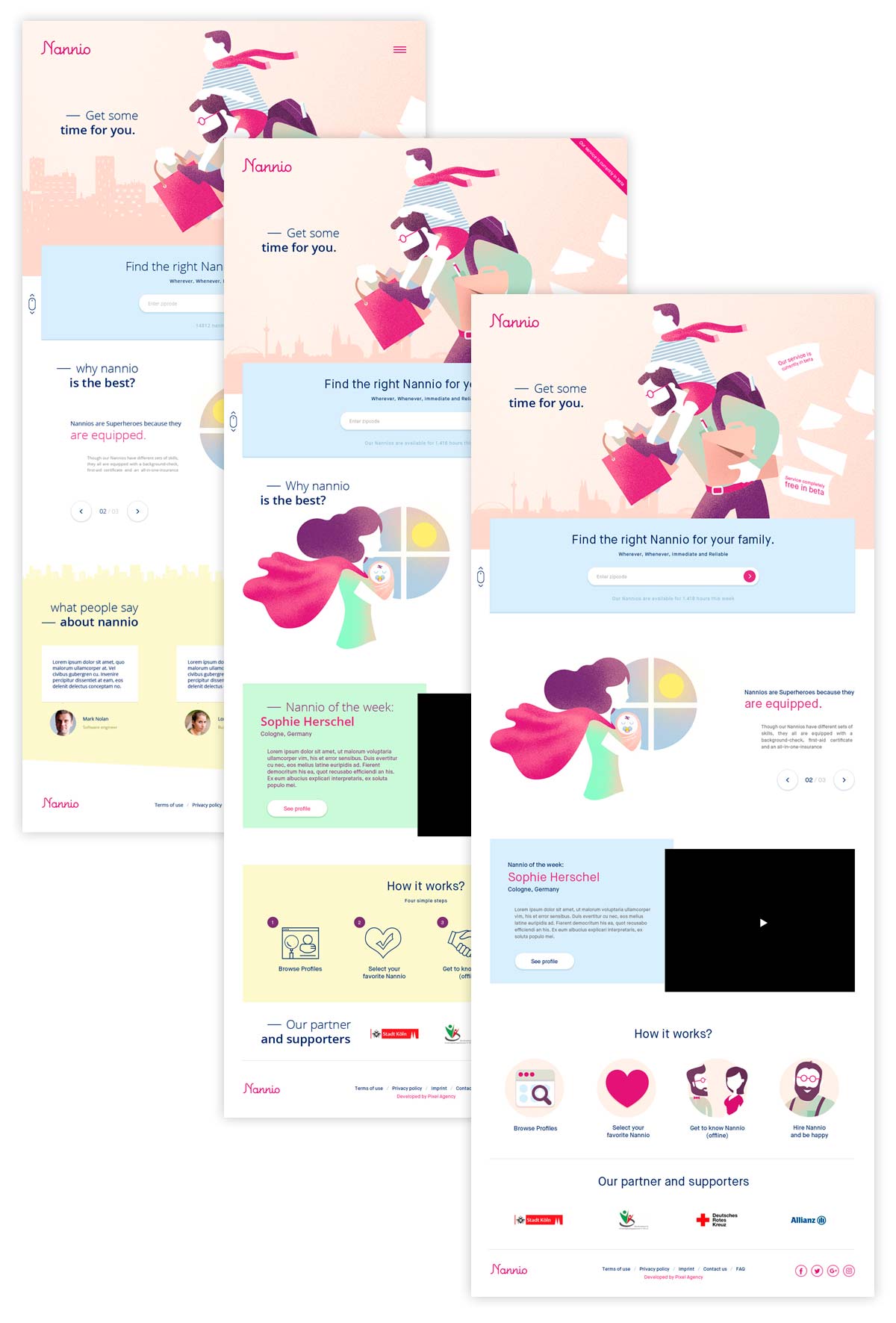 Approved mock-up.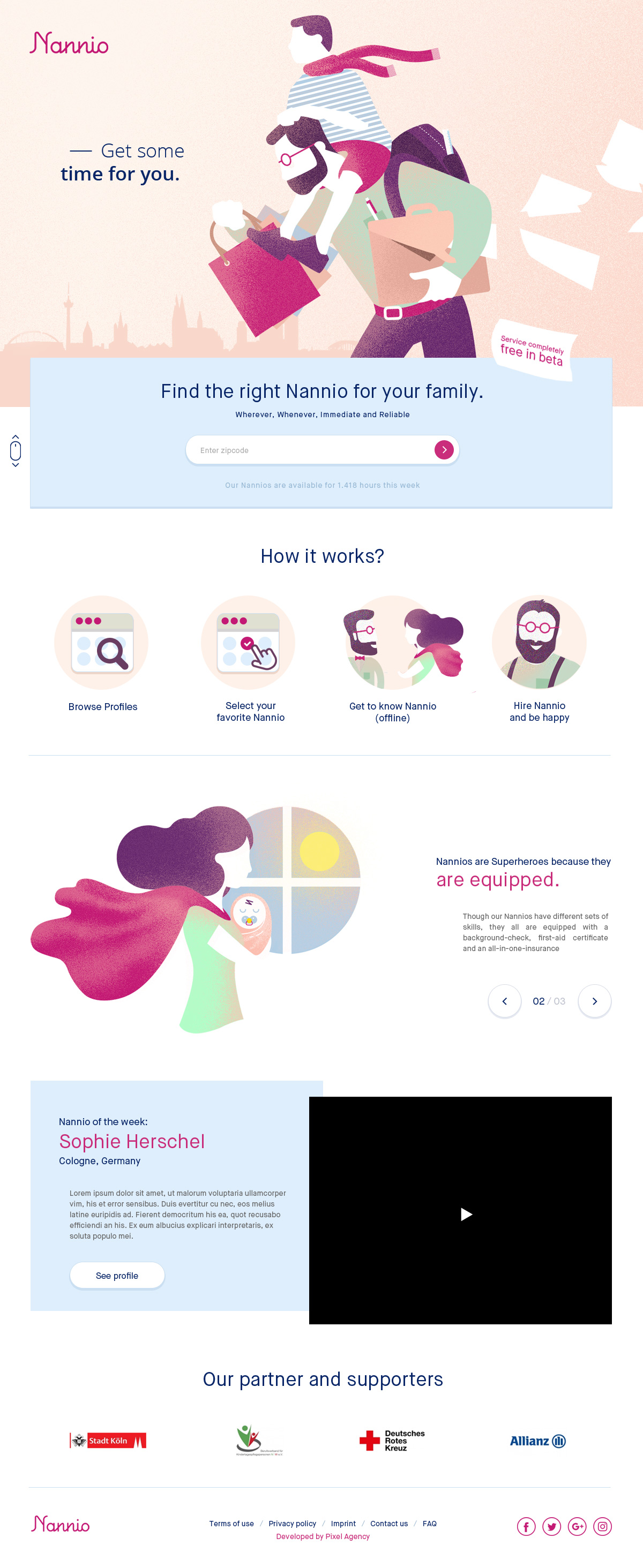 After the design of homepage was approved, we started to design internal pages.
Nanny search result page.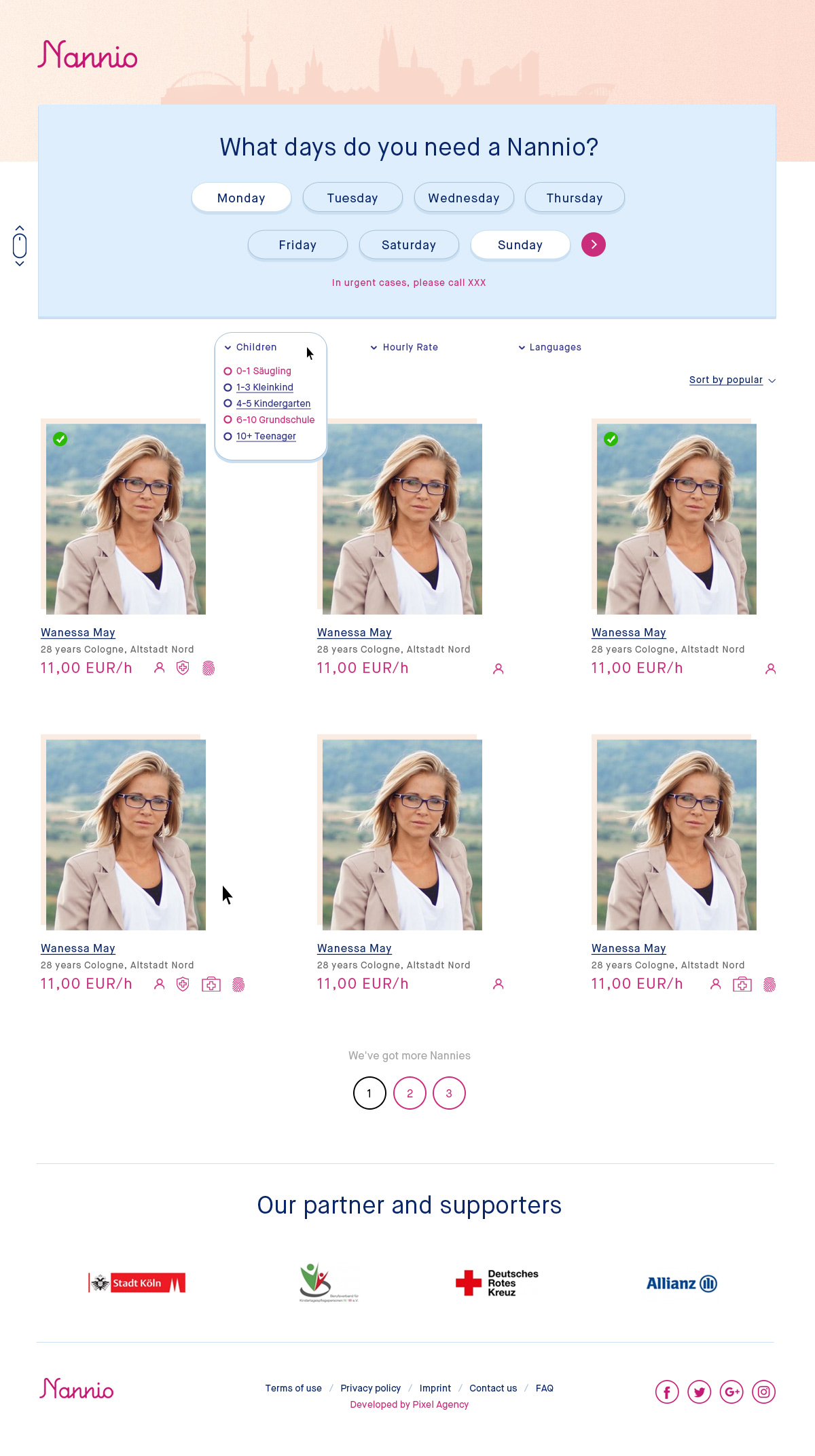 Nanny profile page.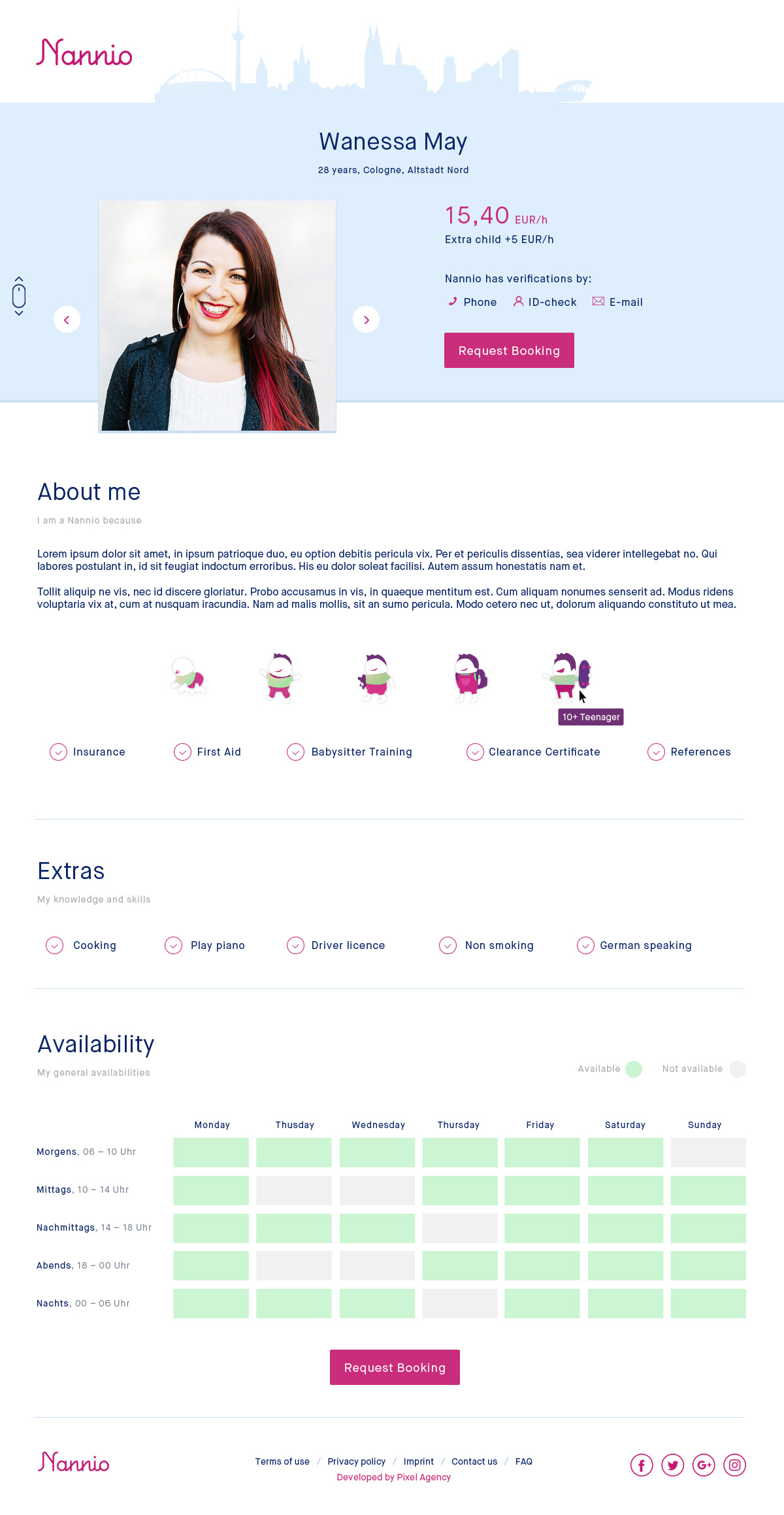 Designing of additional illustrations for the website.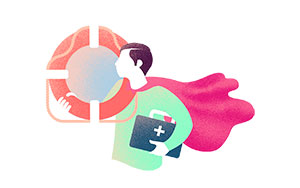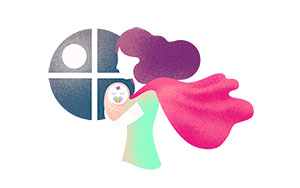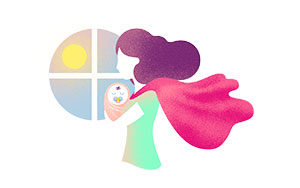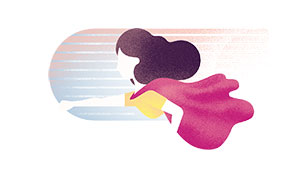 The website is responsive. How the website looks on a tablet.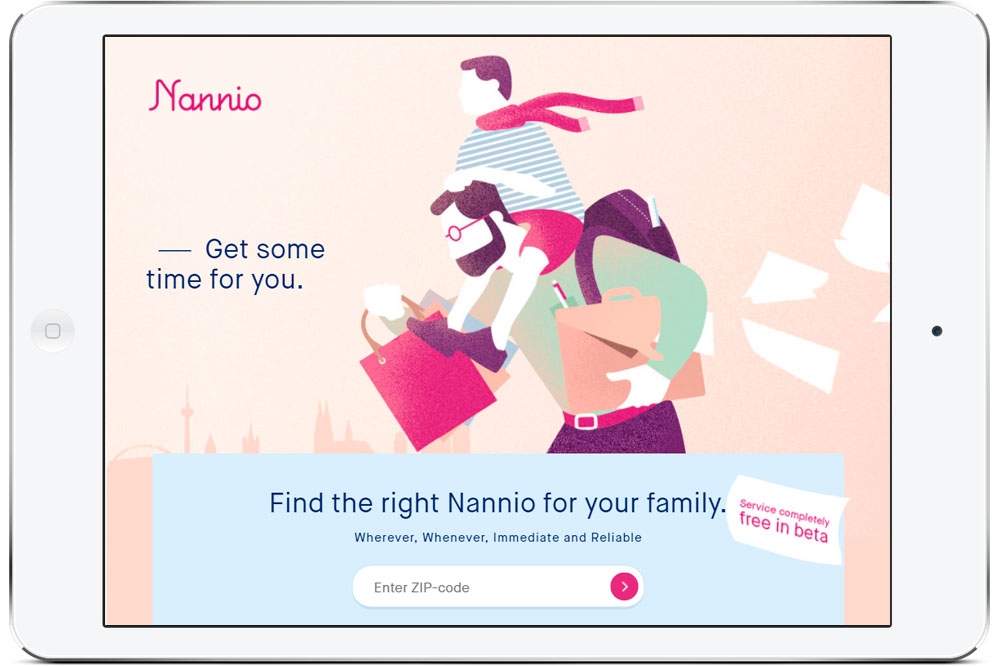 How the website looks on a smartphone.