Development of an e-learning website for Oral-B institute
Task: develop a website for institute Oral-B in order to carry education, test students and provide them certificates about successful tests completion.
Starting work from designing of the main page.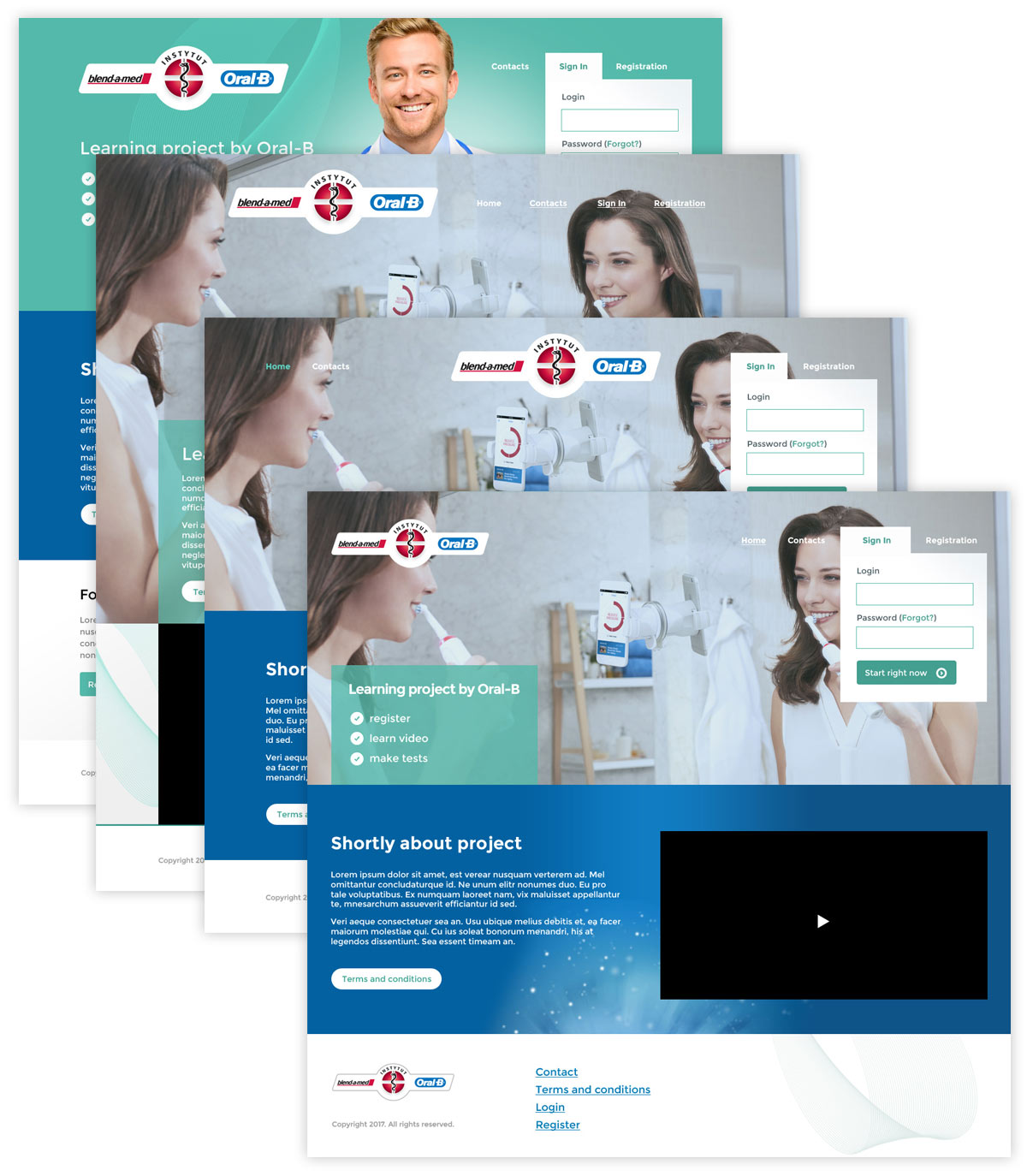 After approval of the main page, we proceed to design of internal pages.
Pages of education process, testing and certification.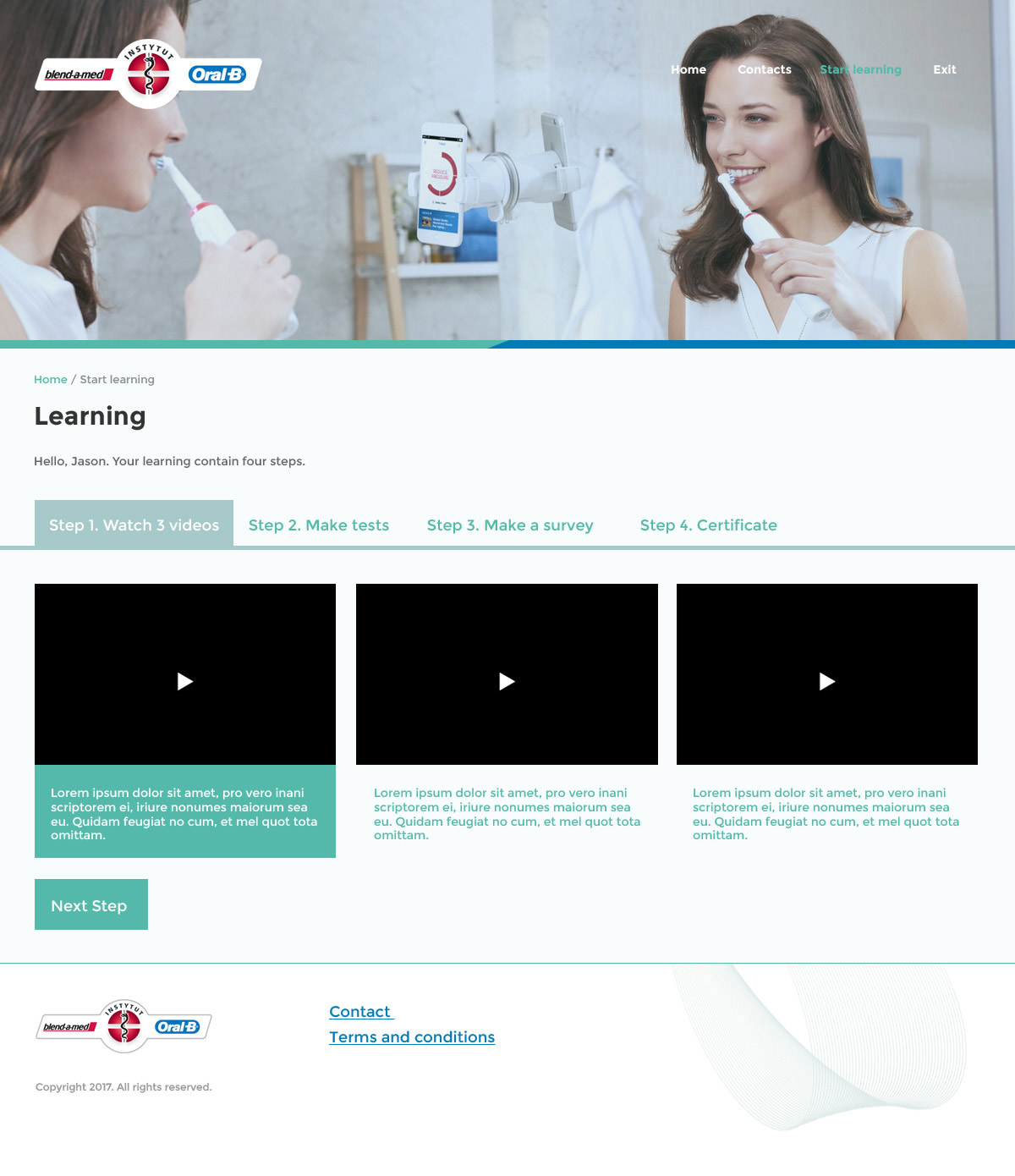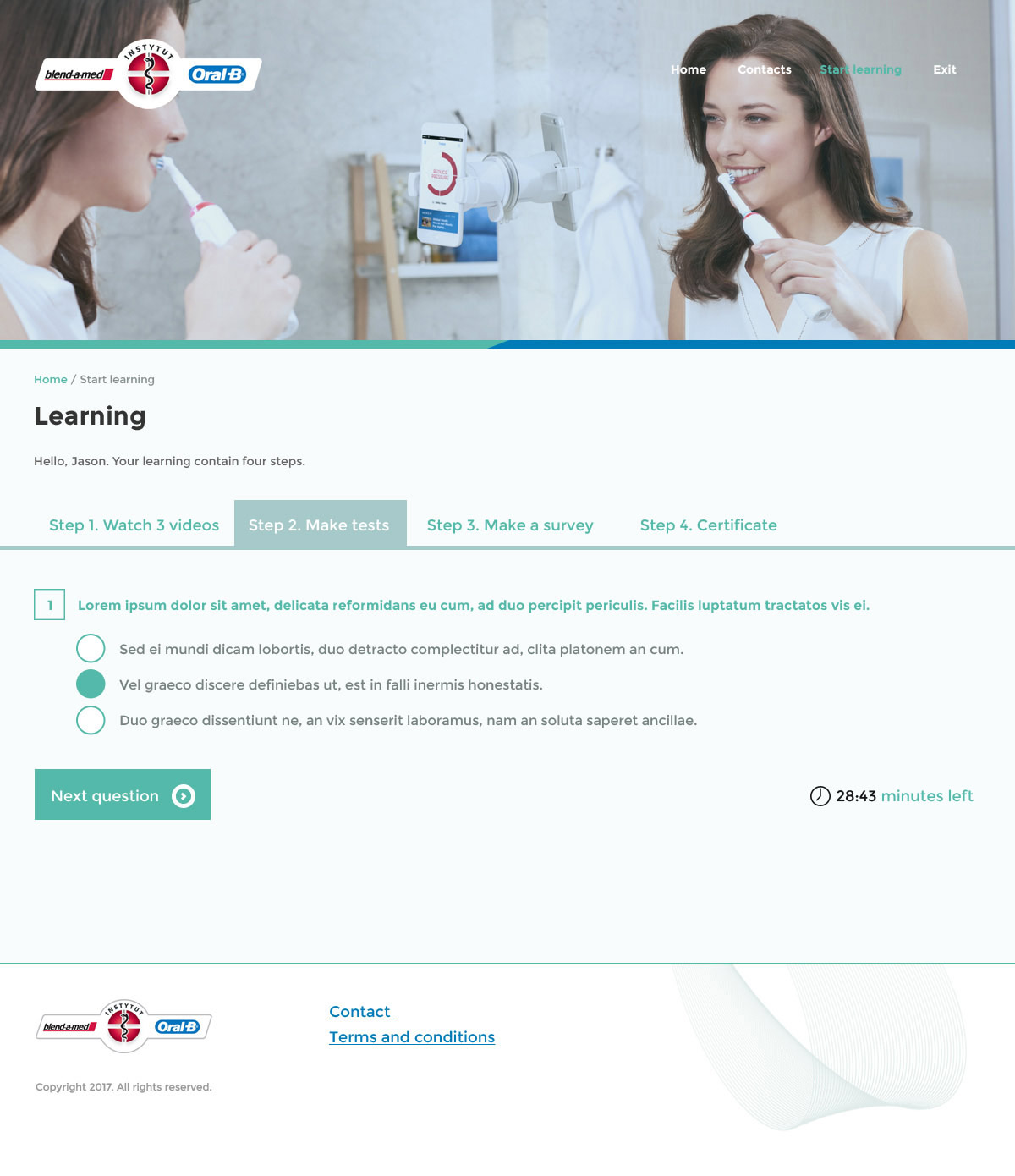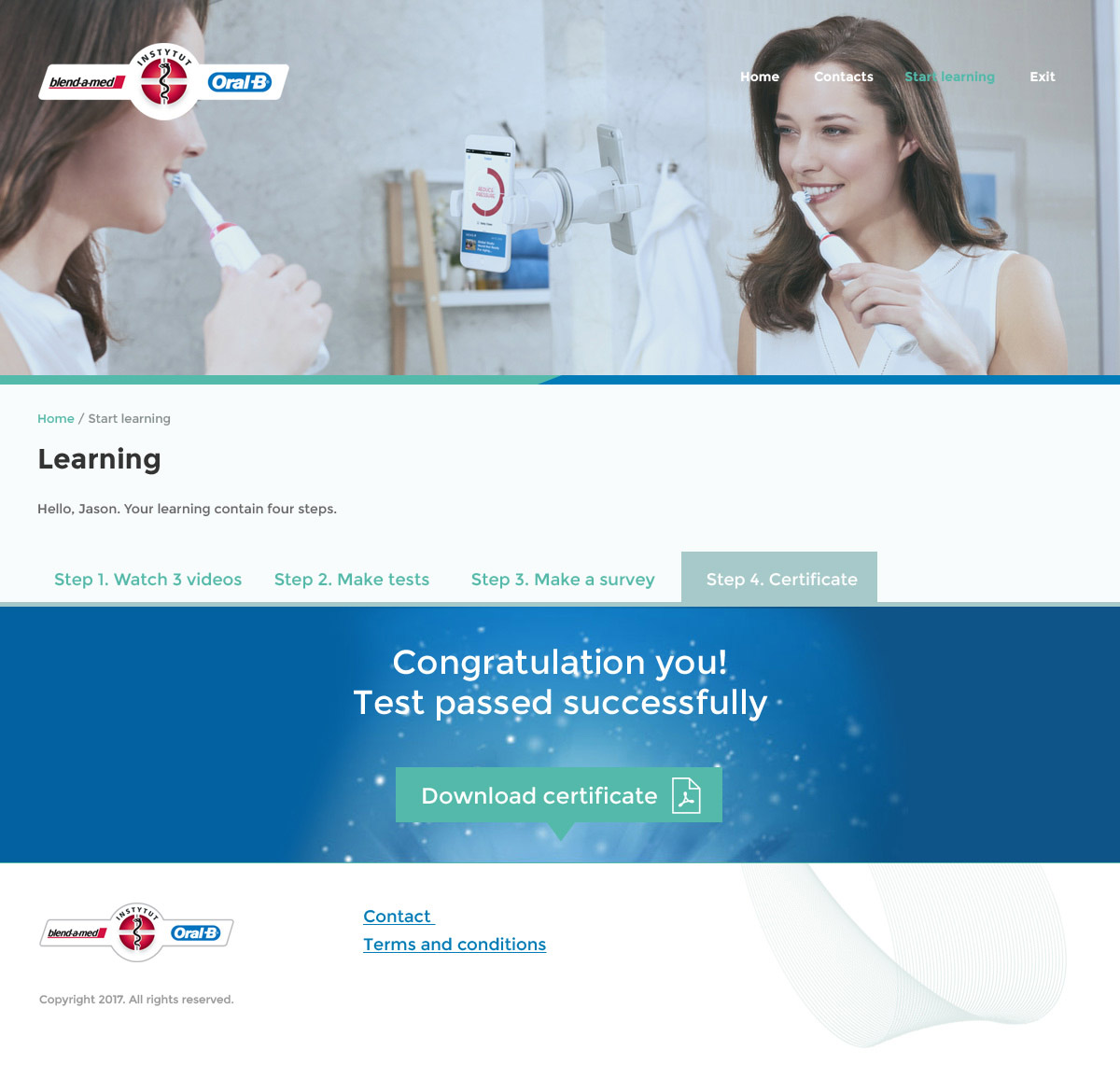 Creation of design for other internal pages.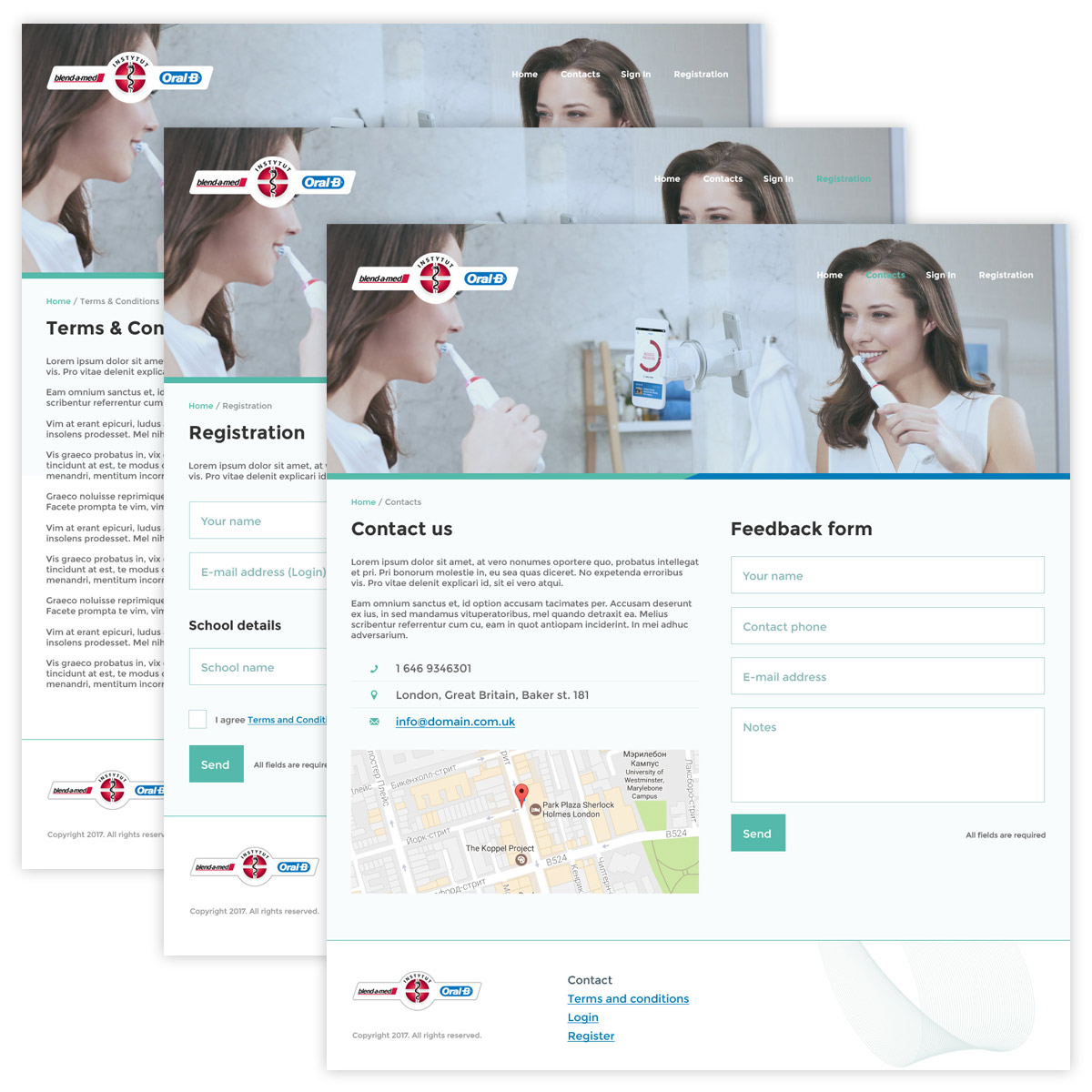 After design milestone, we implemented responsive conversion of designs to HTML and development of programming part of the website.
How website looks on iPad.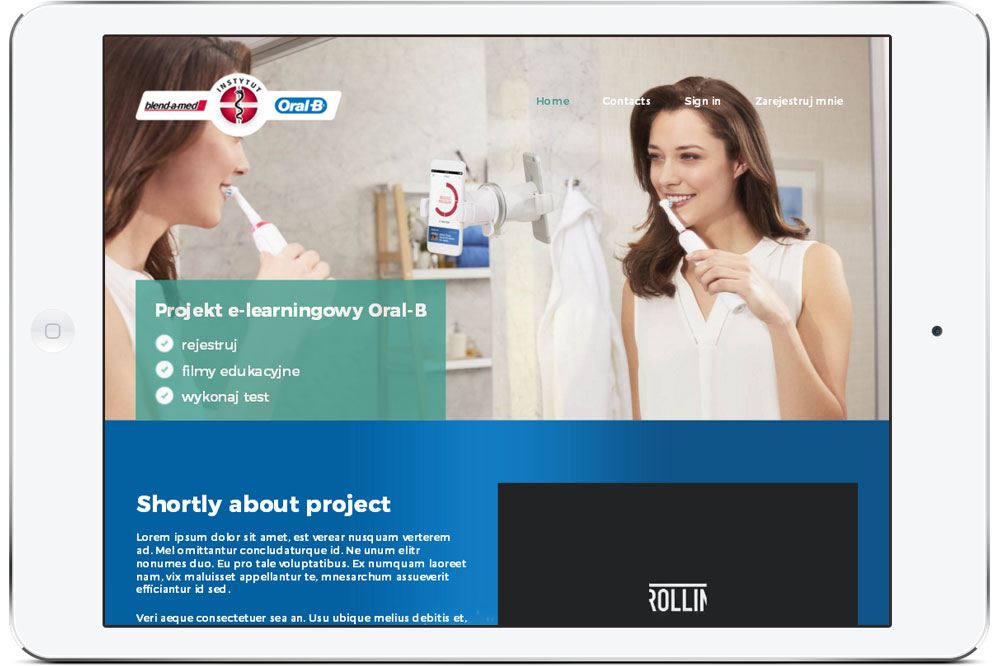 How website looks on iPhone.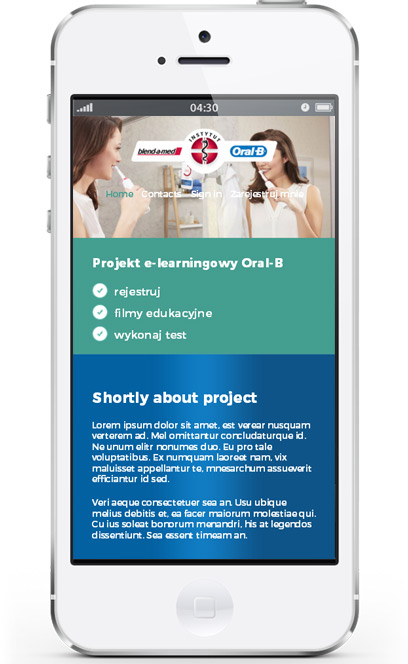 Project is successfully completed.