Website development for «Nut Paradise» project
The objective was to develop an online business card for the investment project «Nut Paradise».
Design of the main page.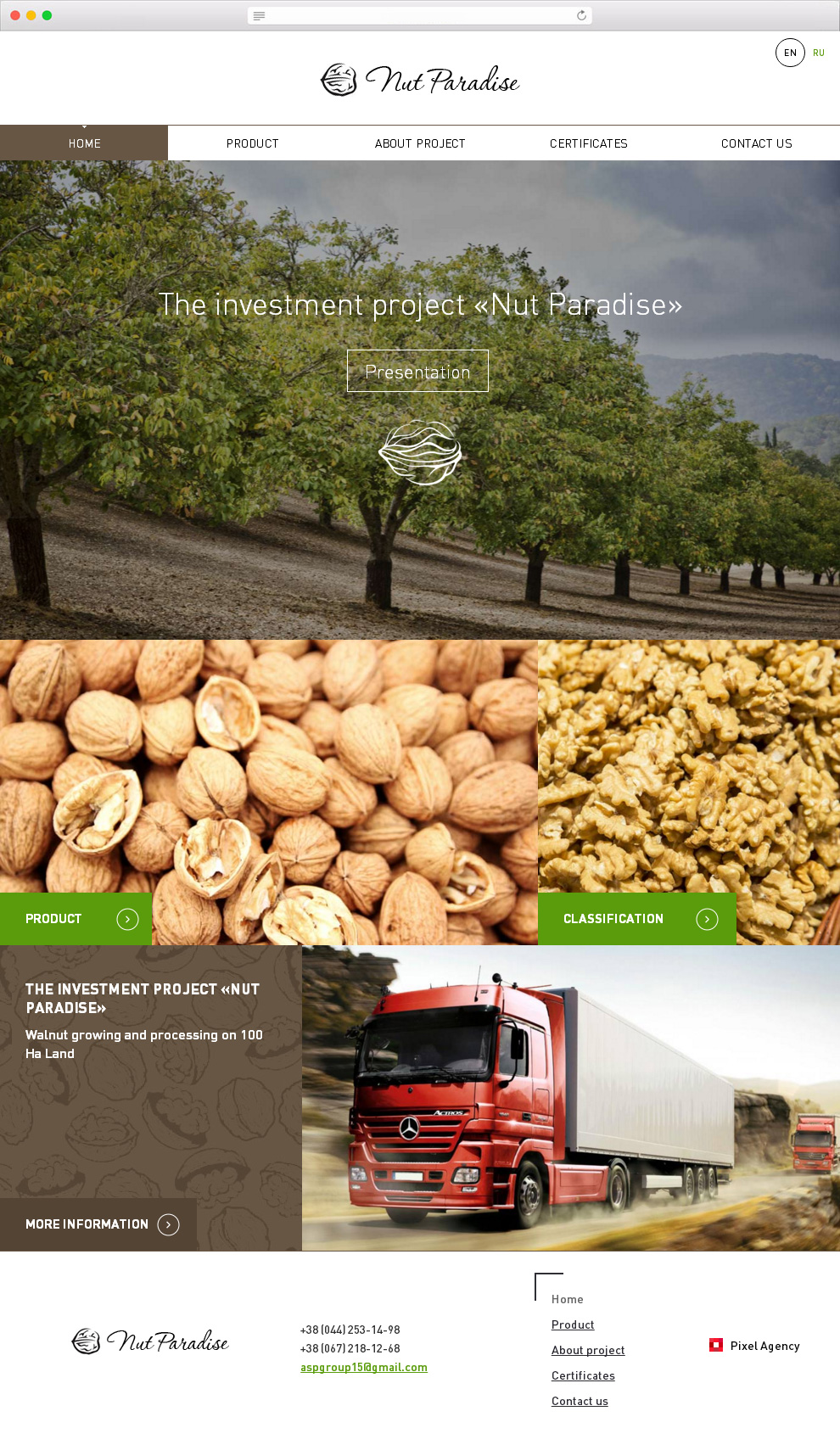 Proceeded to elaboration of internal pages after design approval.
Page with description of Nut Paradise product.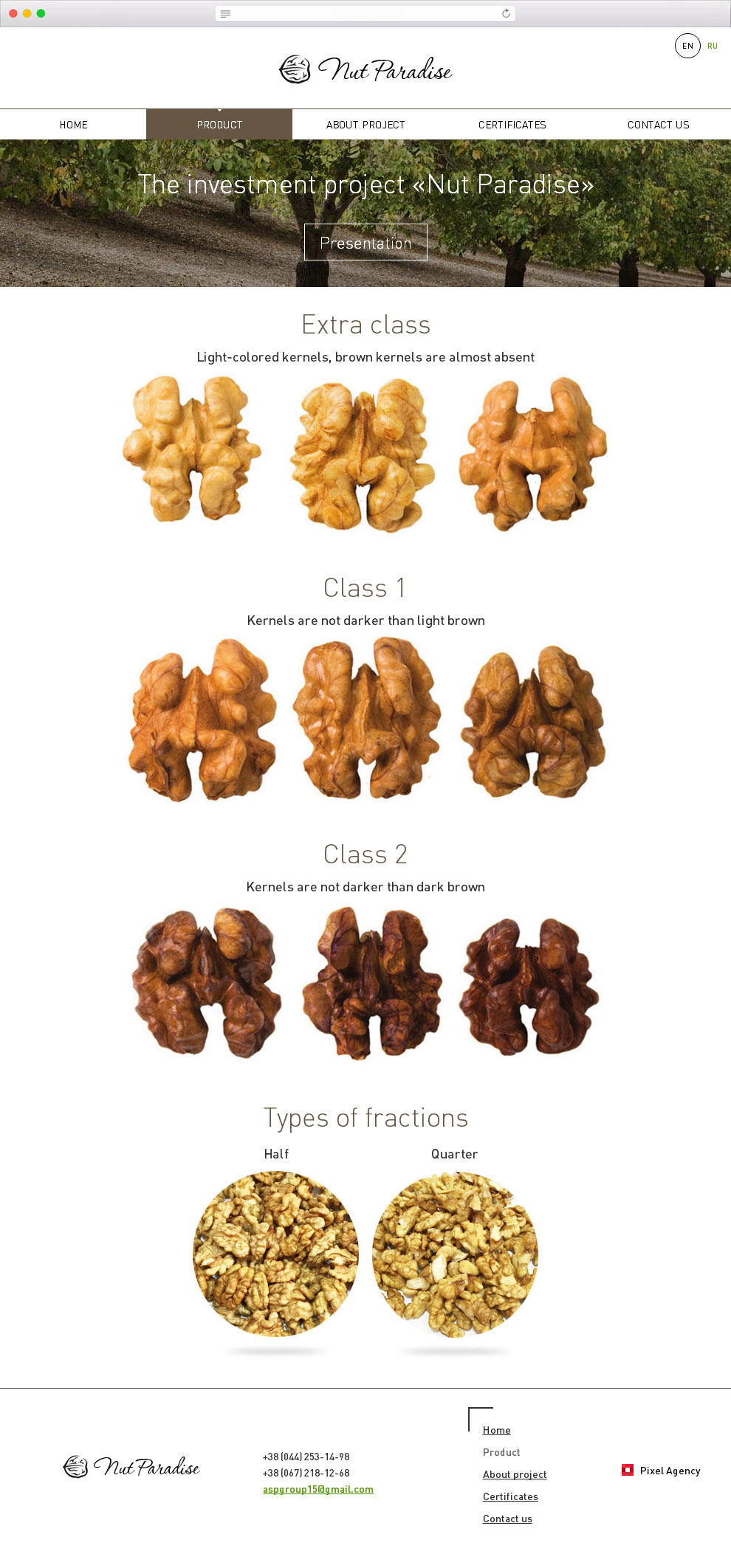 Design of the page with description of terms and advantages of investment project

Placed an interactive passage map on the contact page.

iPad version of the website.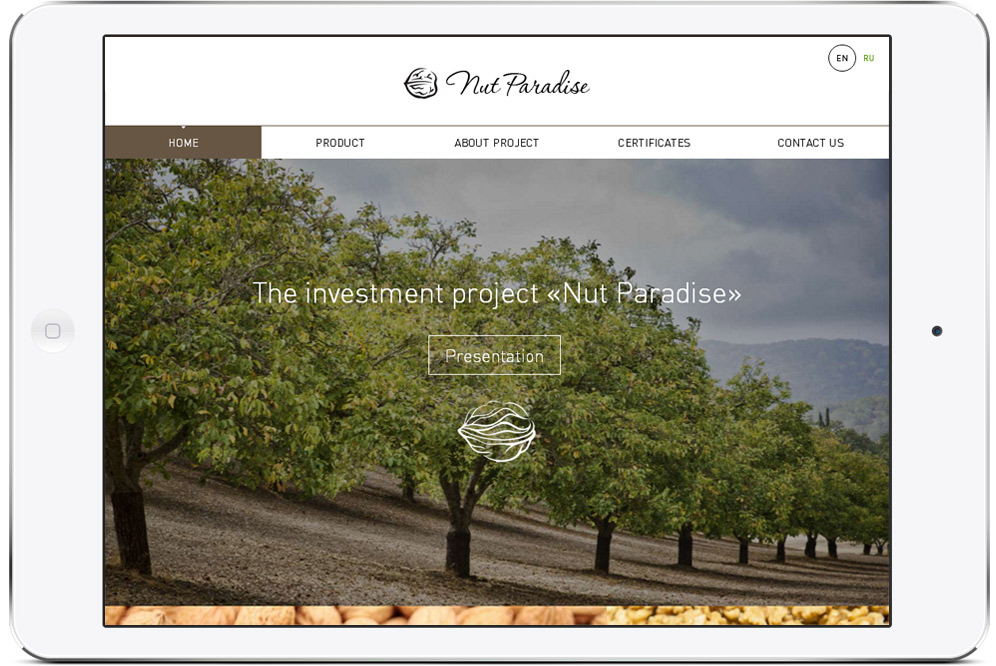 Adaptive design of the online business card permits browsing from any device. Website appearence on iPhone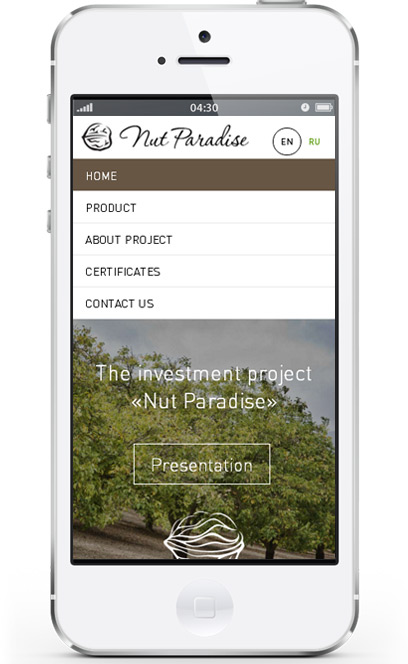 Work is copmpleted