Website development for the Palladium residential complex
Task: develop the website through which tenants of housing complex Palladium will be able to order various facilities of repairs or services and also enter values of their counters and do payments for utility.
Creation of main page design correspondent to corporate identity of housing complex and website stylistics. Structure of the main page is done in the form of Landing.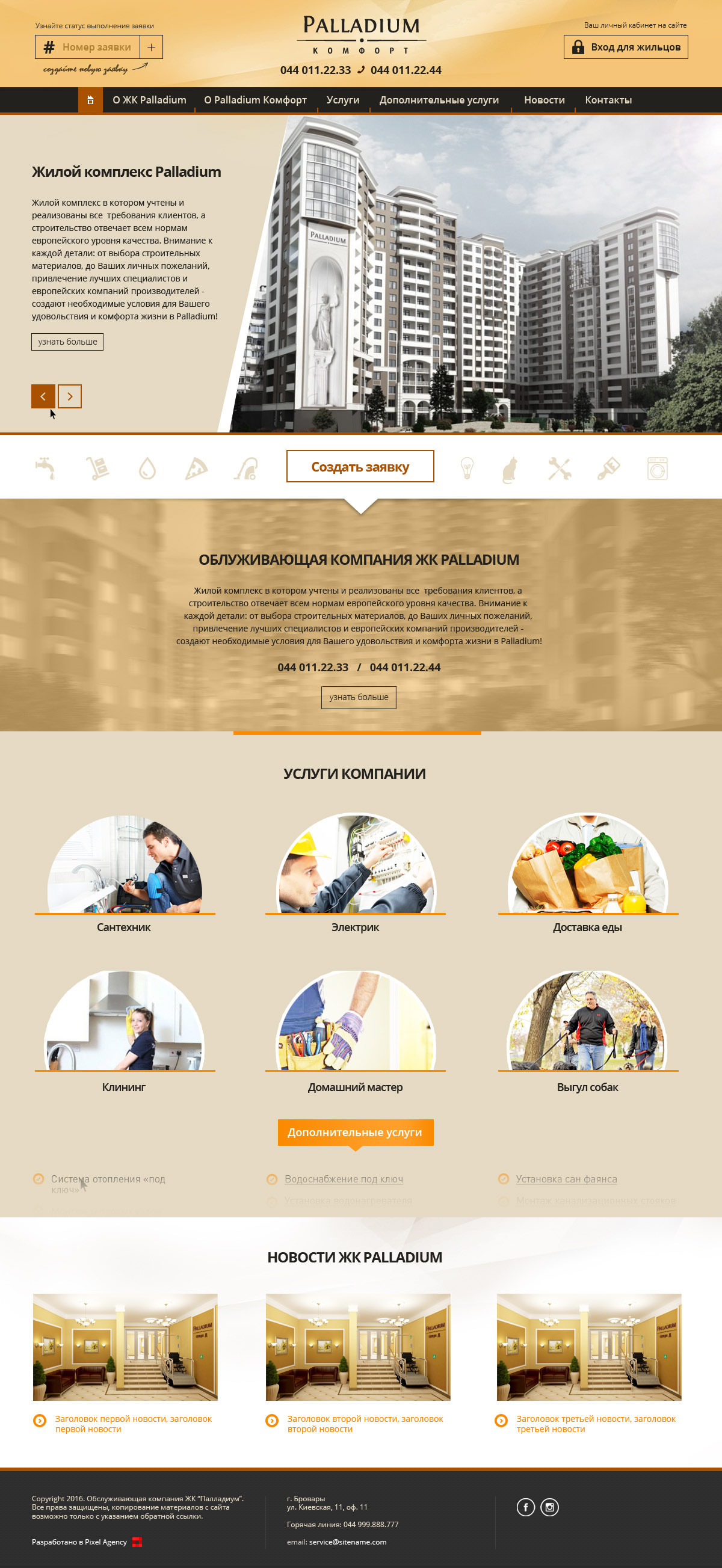 Main page is approved by the customer without comments. Starting work on internal pages of the website.
Appearance of informational page taking as the example section "About us".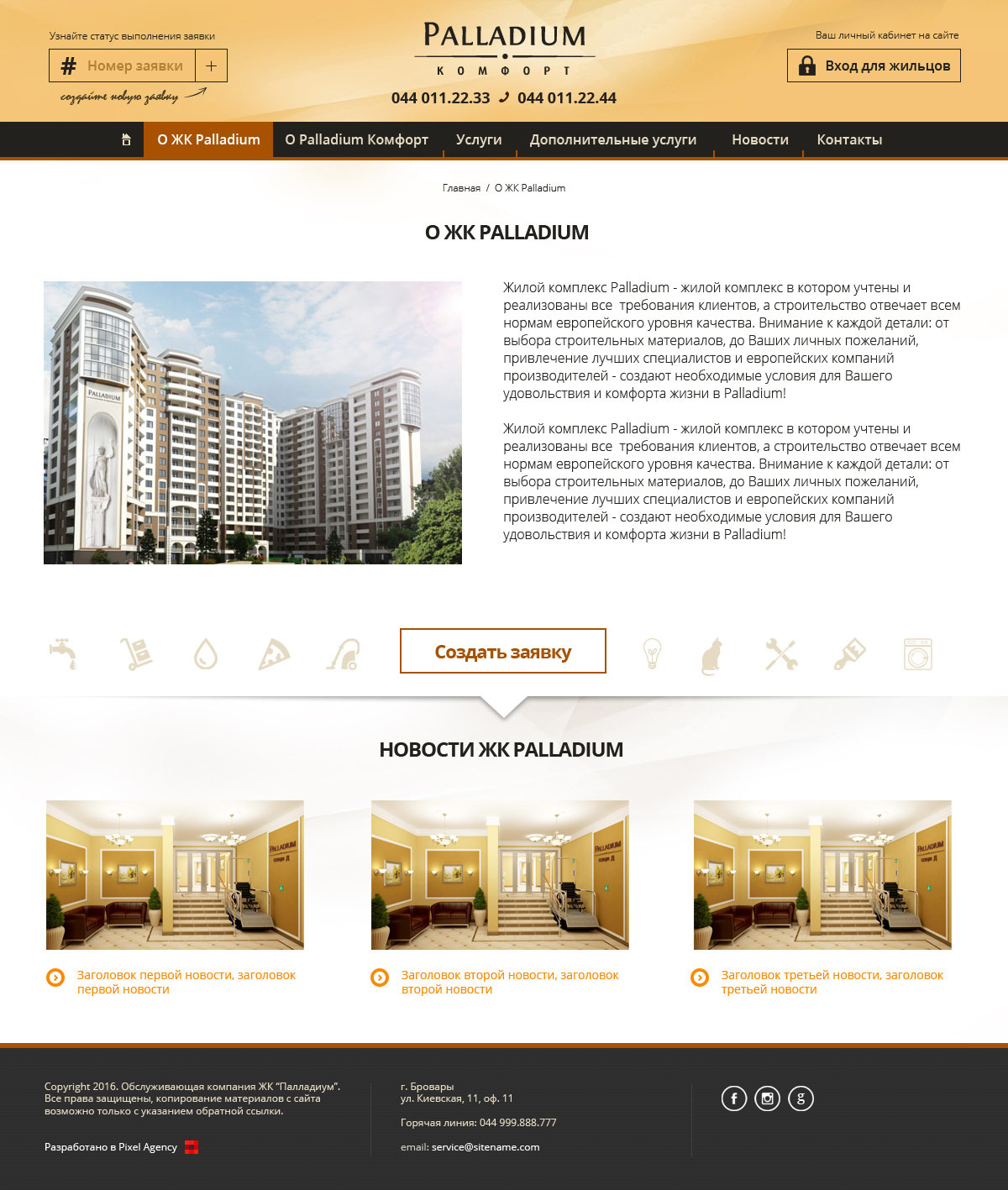 Working on appearance of user personal cabinet pages.
Starting page of user personal cabinet Palladium Comfort contains information about data of appartment and tenant and also statistics by consumption of water and electricity.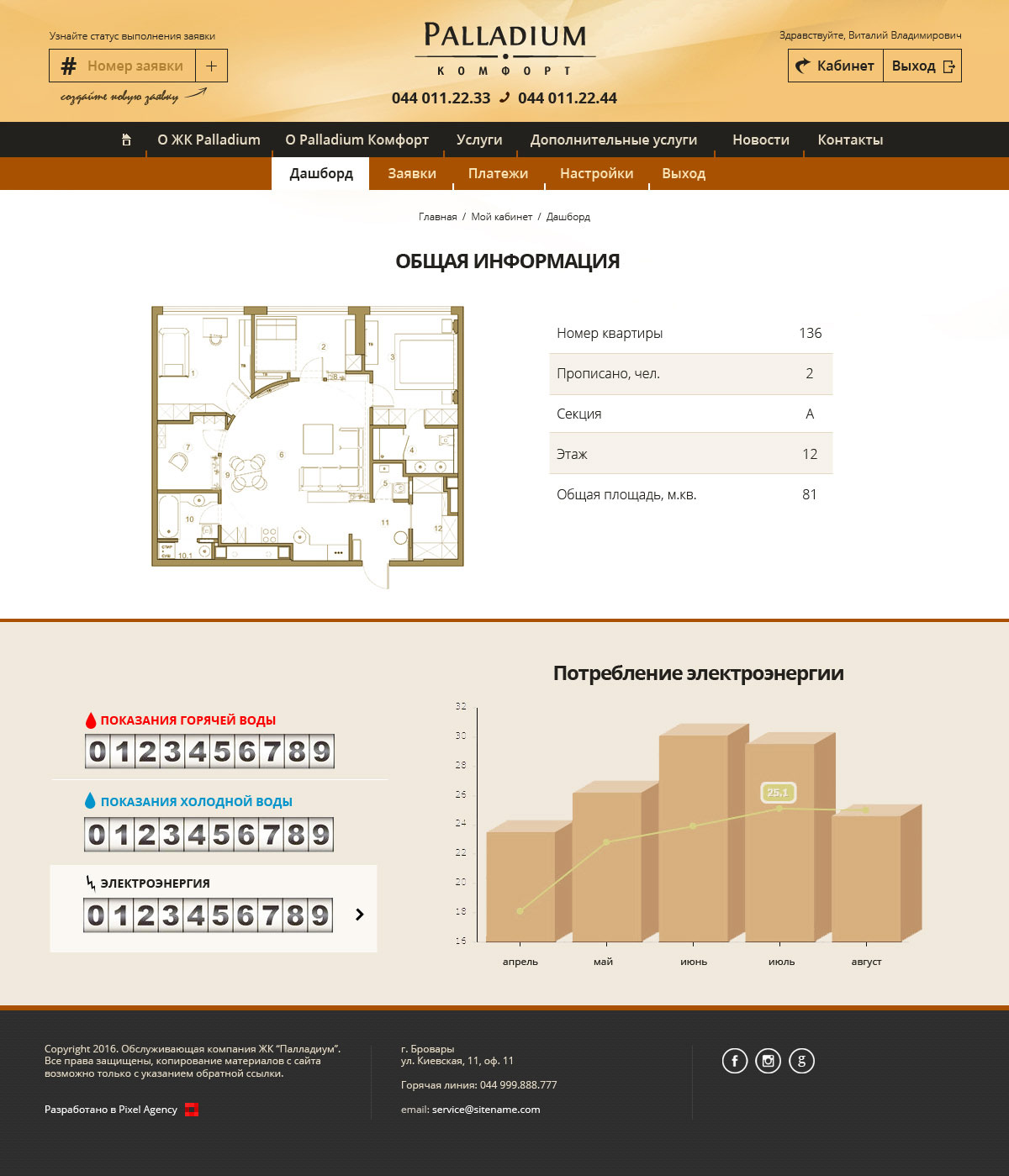 Page of tenant requests. Here it is possible to look for status of implementation of each request and get feedback on it.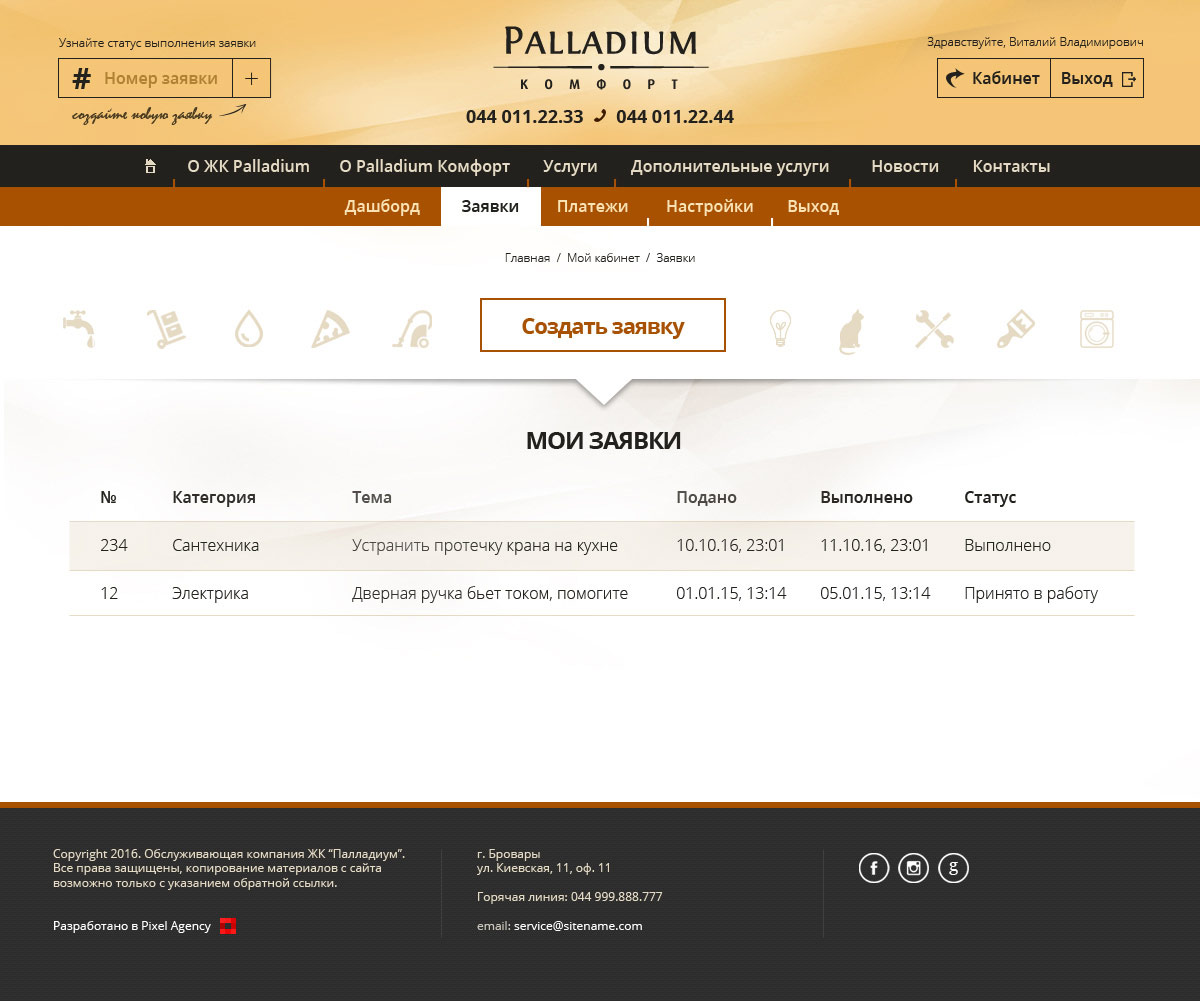 Statistics by monthly payments with possibility to download receipt for payment or pay online is accumulated in the section "Payments".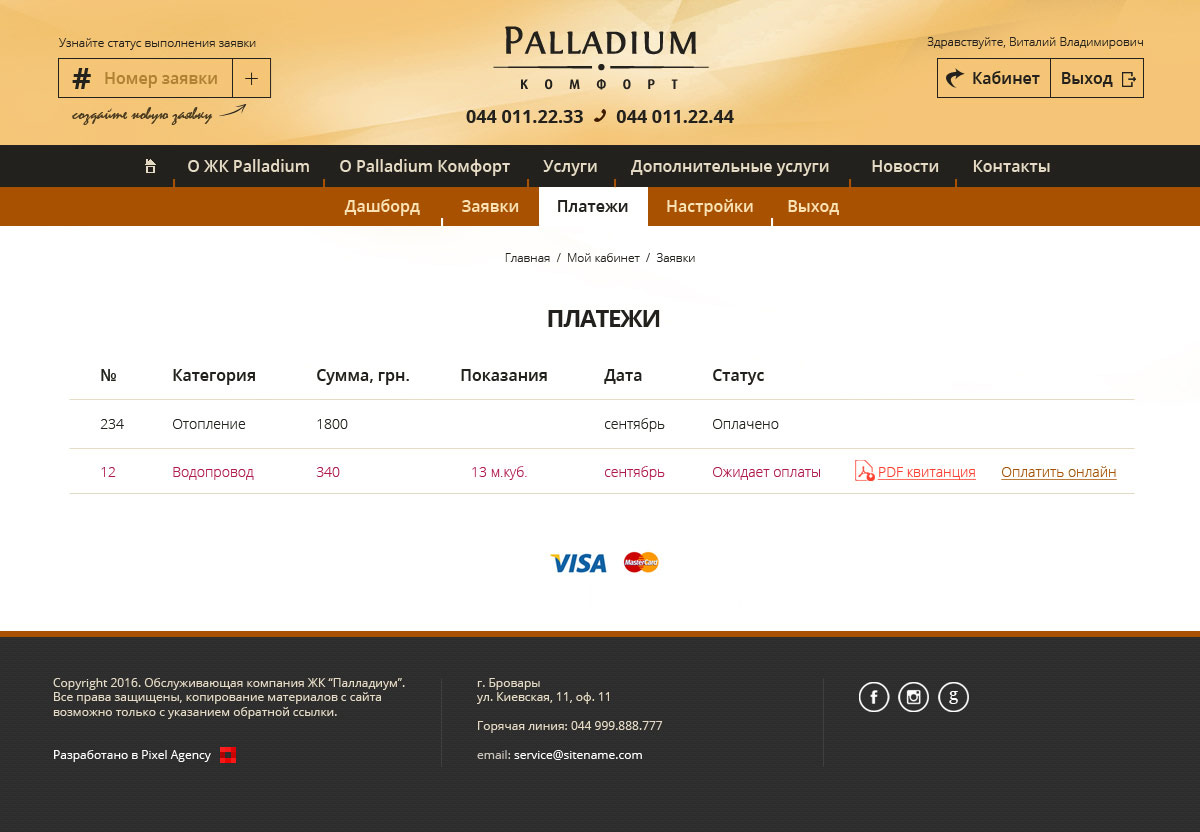 Appearance of the website on iPad.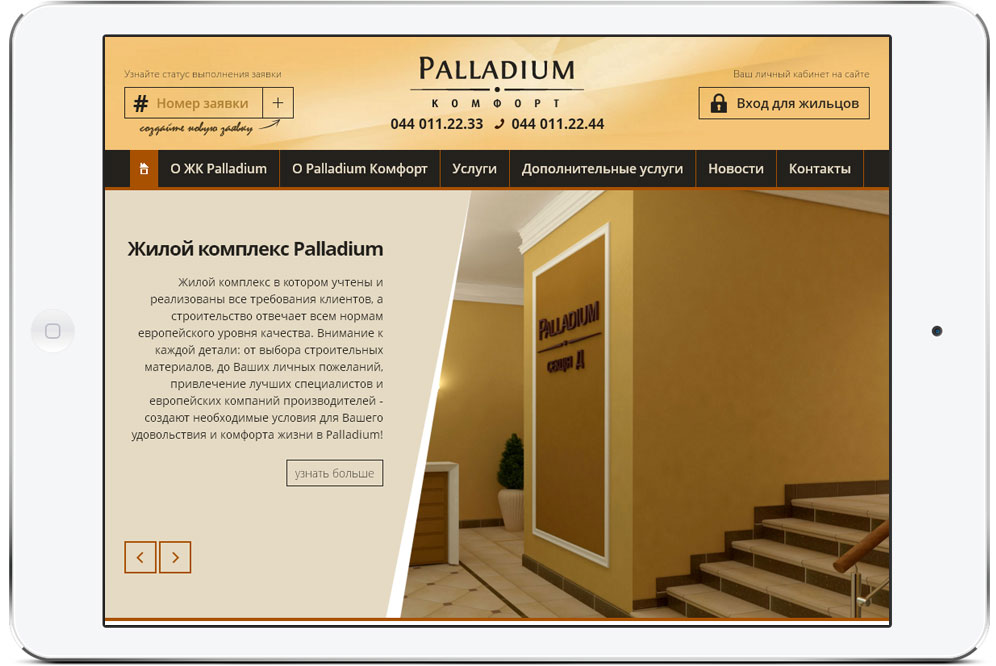 Appearance of the website on smartphone.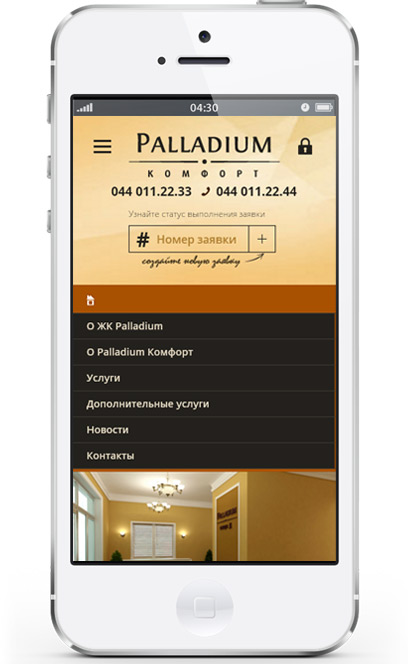 Work on the project is finished and approved by the customer.