Redesign of Professional Systems corporate website
Task: Implement redesign of the website, change content management system, transfer all content and protect website from hacking.
Creation of main page design.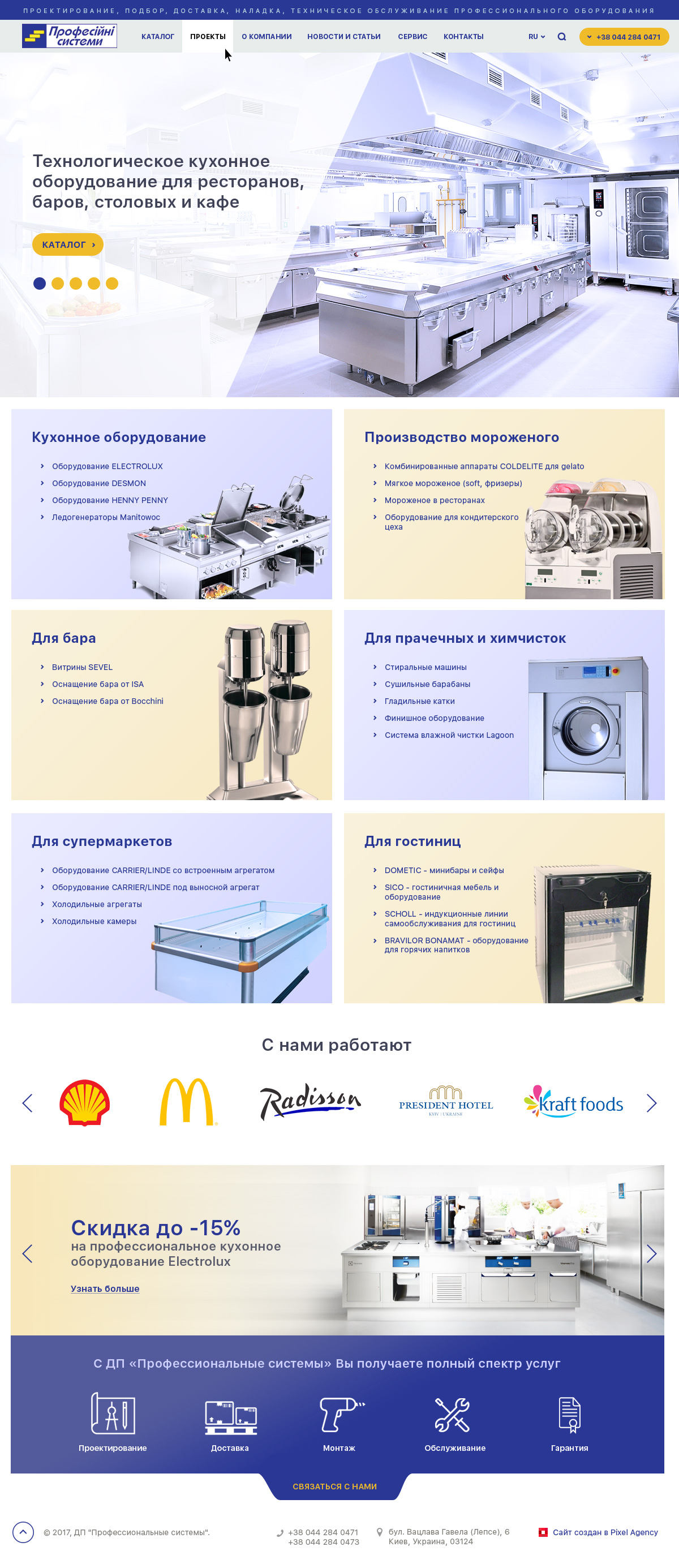 After the main page was approved, we started the design of internal pages.
Mock-up of services directory page.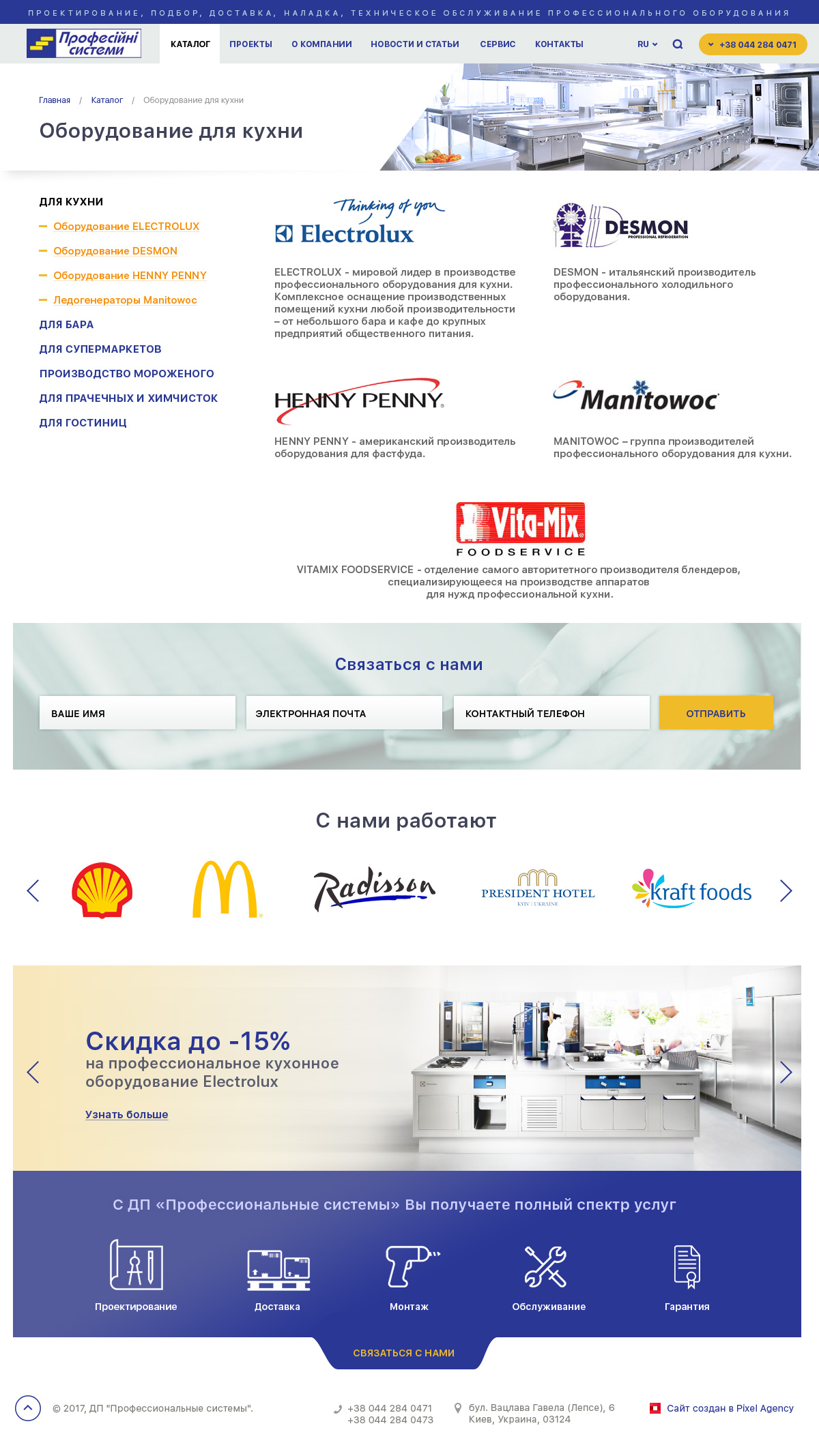 Page of service detailed description.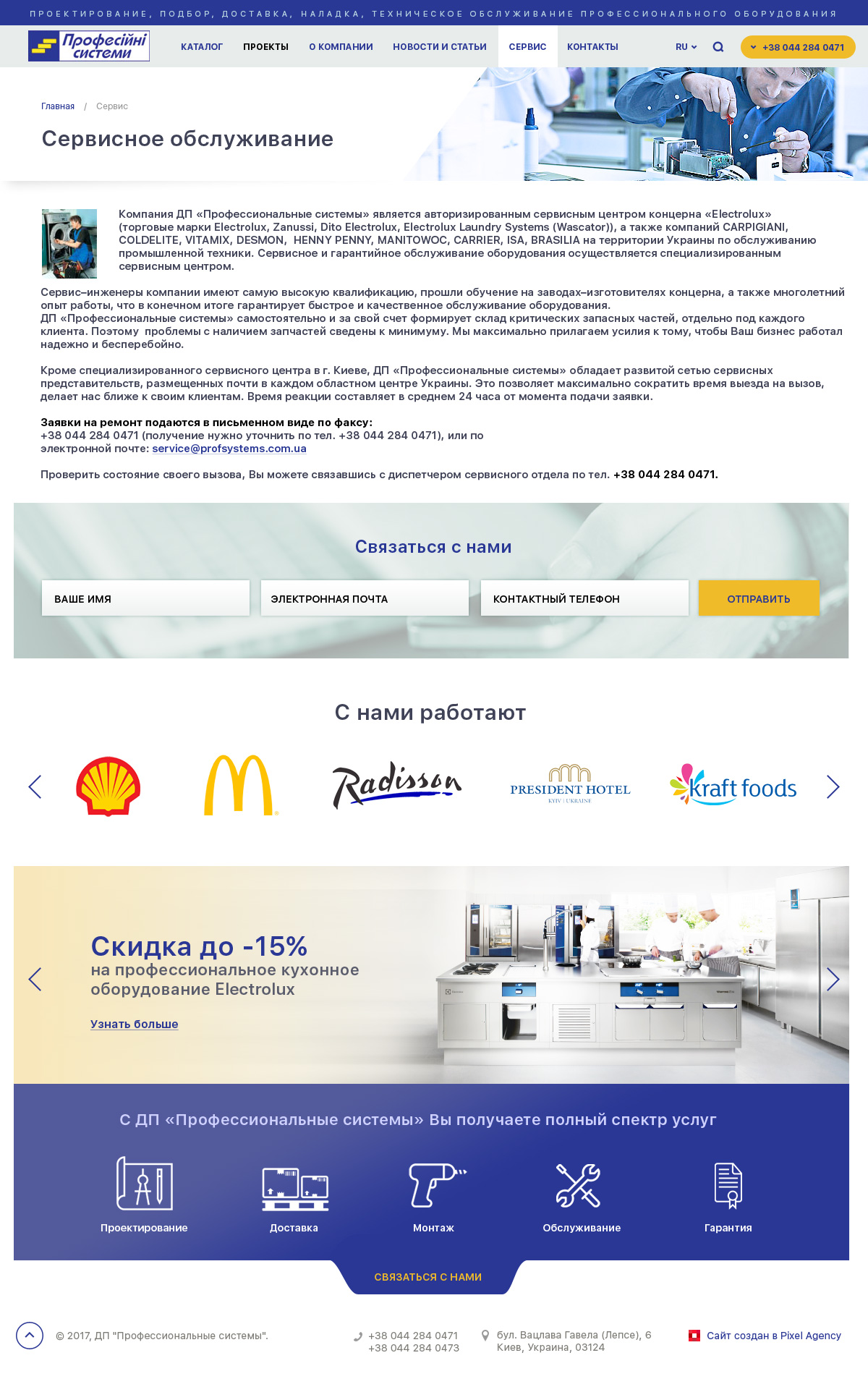 Design of contact page.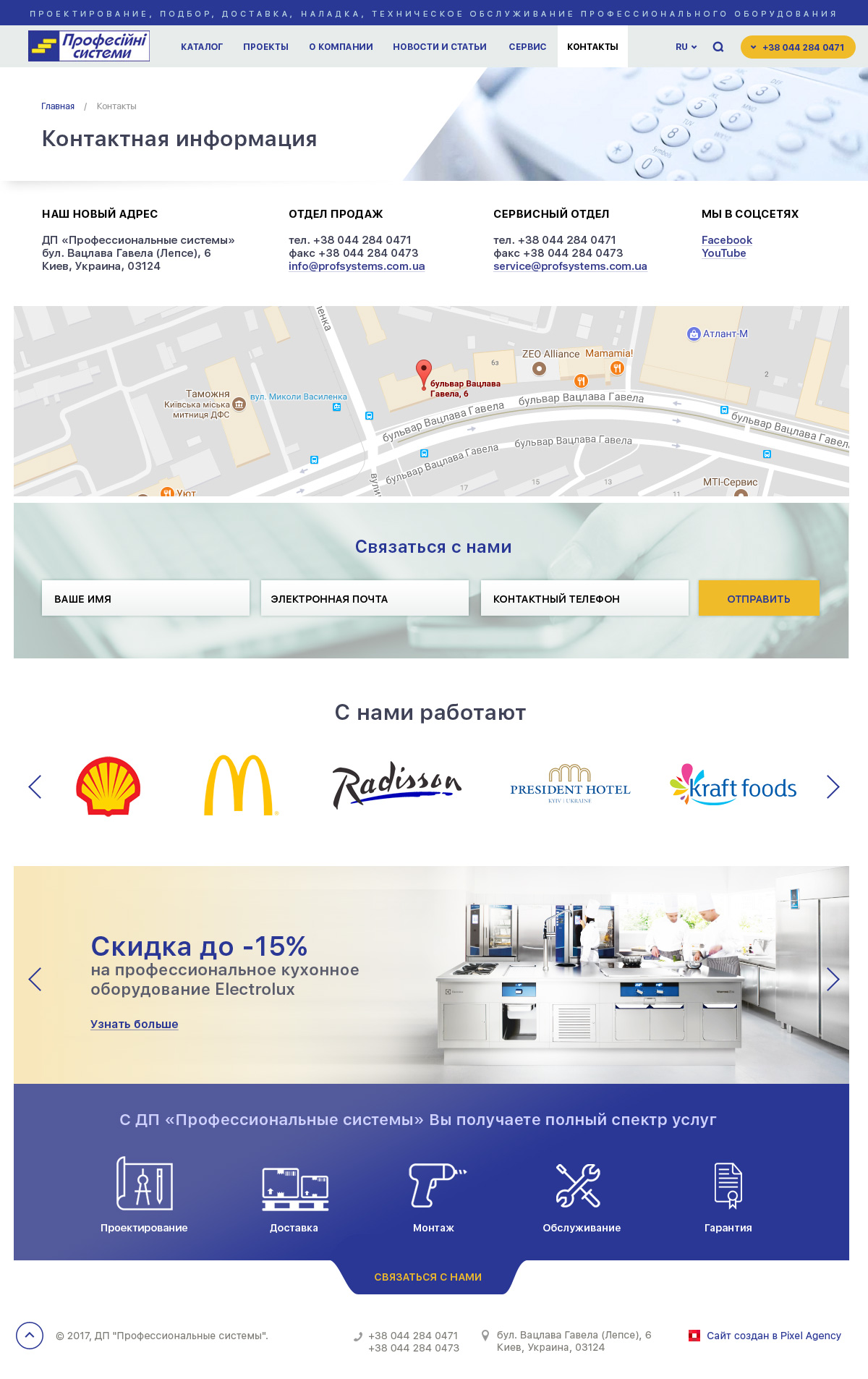 The website is responsive. How the website looks on iPad.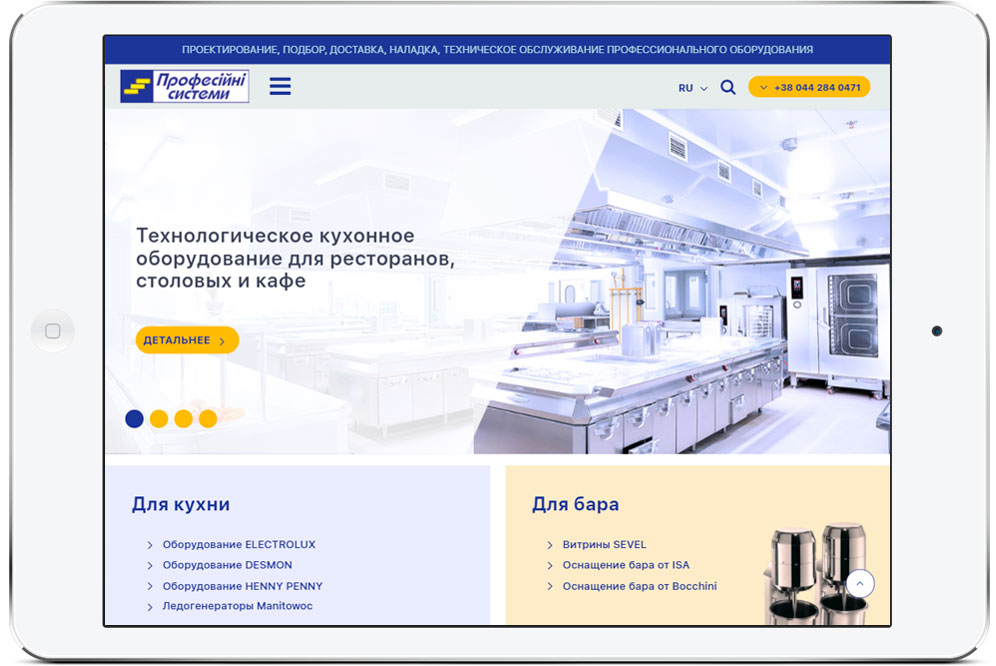 How the website looks on iPhone.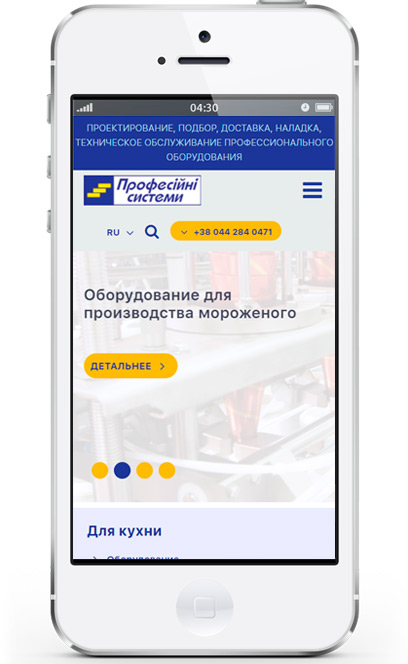 Project is sucessfully completed.
a