Redesign of corporate website for company Rentechno
Task: develop a new website in the corporate style of the company.
Creation of main page design.

After the main page is approved, we designed key internal pages of the website. Contacts, blog, services, and examples of implemented works.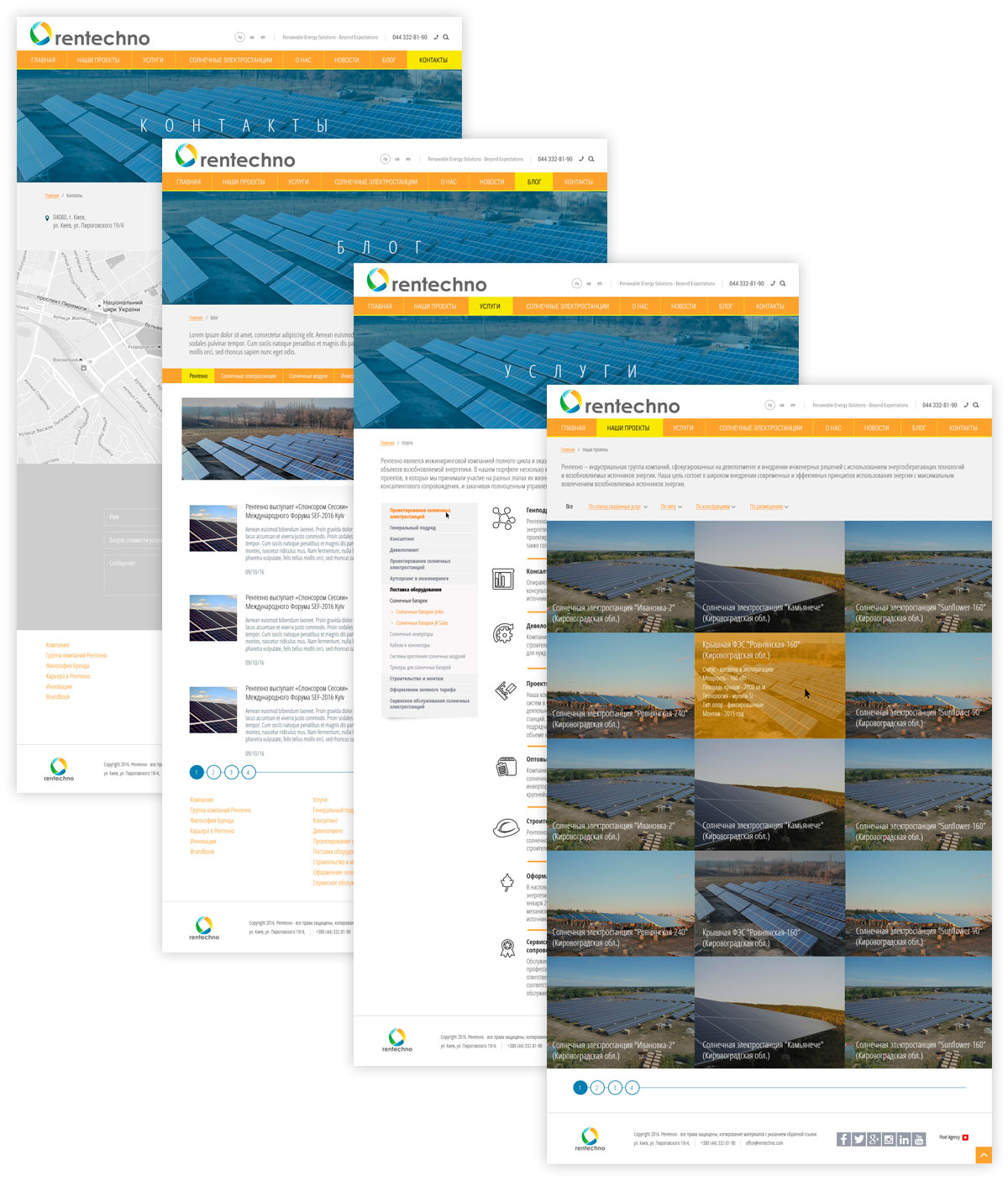 Additionally, we created a design of online calculator page.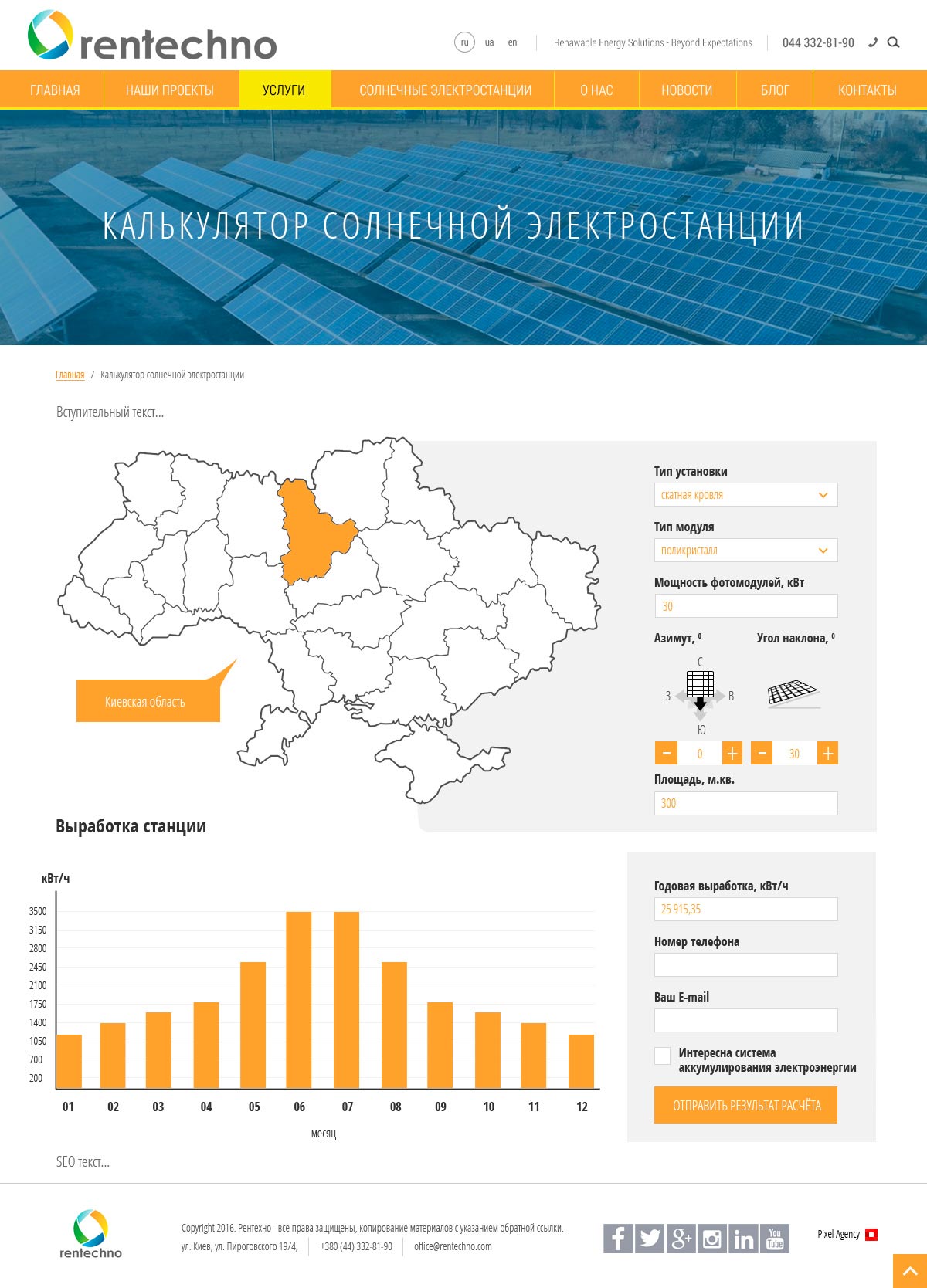 The website is responsive. How the website looks on a tablet.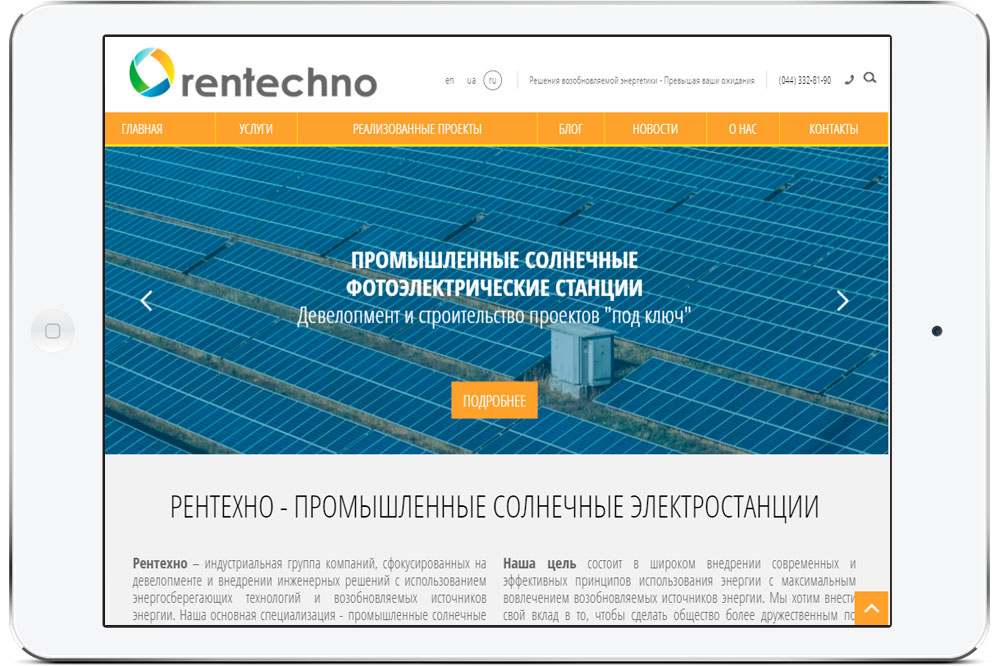 How the websites looks on smartphone.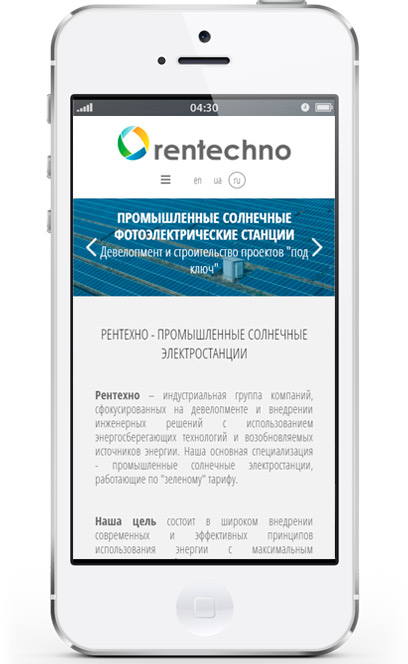 Work is successfully completed.