Corporate website redesign for Rostok Elecom company
Task: develop new website for the company - manufacter of equipment for road regulation Rostok Elecom
Company Rostok Elecom is engaged in manufacturing of equipment for road regulation on territory of Newly Independent States and nearest foreign countries.
Working on structure of the main page and sending of the mock-up to the client for consideration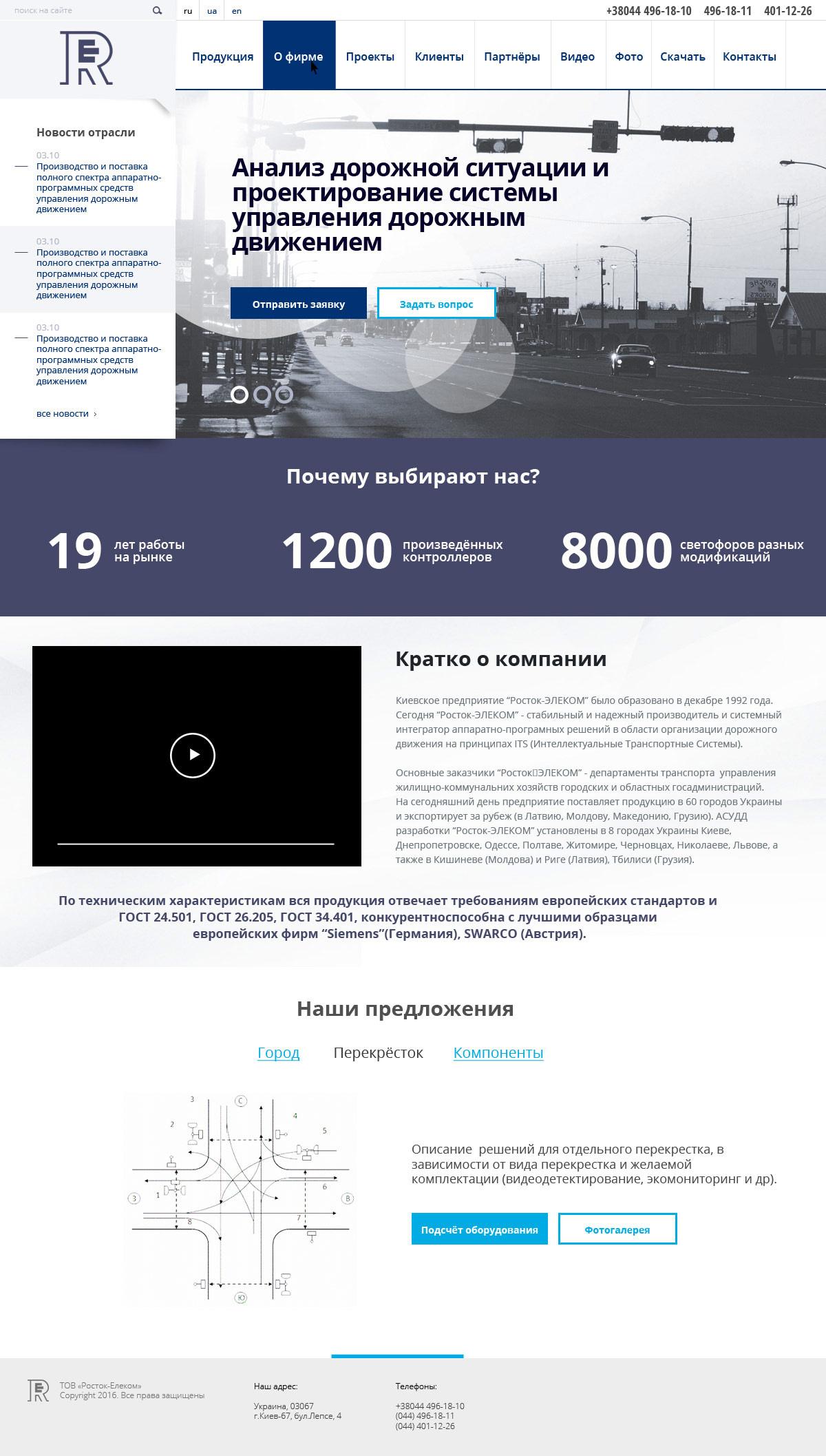 Client asked to make the mock-up not so flat. Selection of more bright colors in corporate style of the company.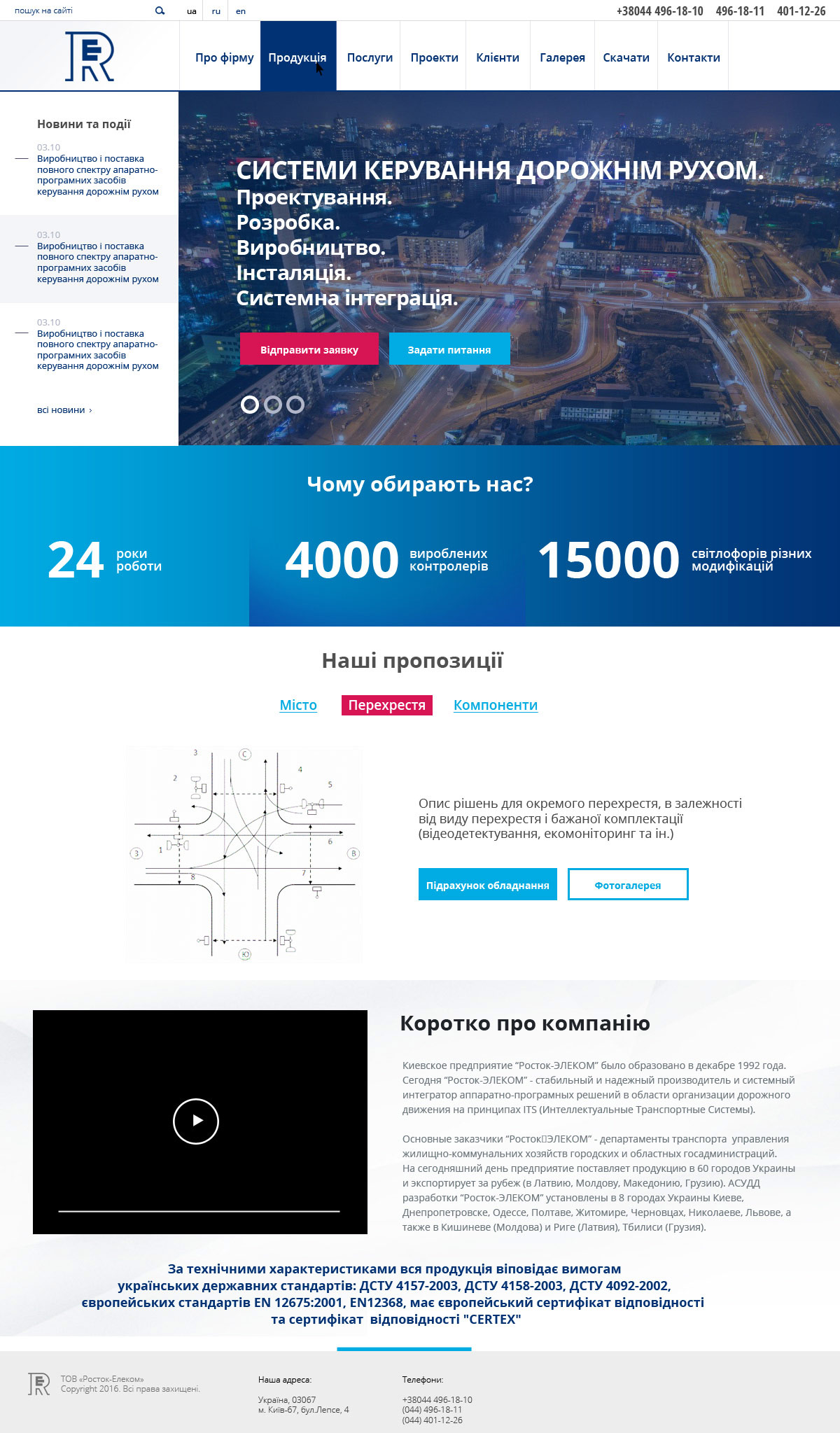 Designing of schemes for the block "Our proposals".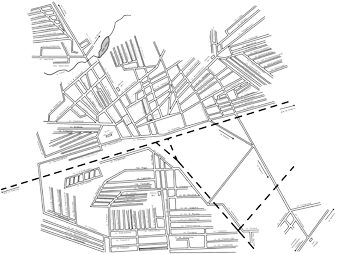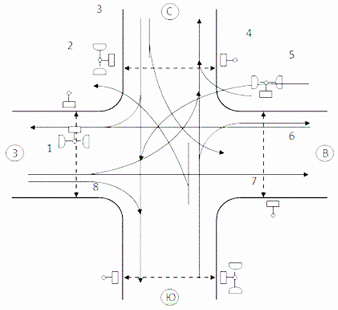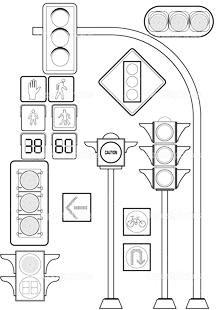 Page "Clients" contains interactive Google-Map with cities where products of the company are used.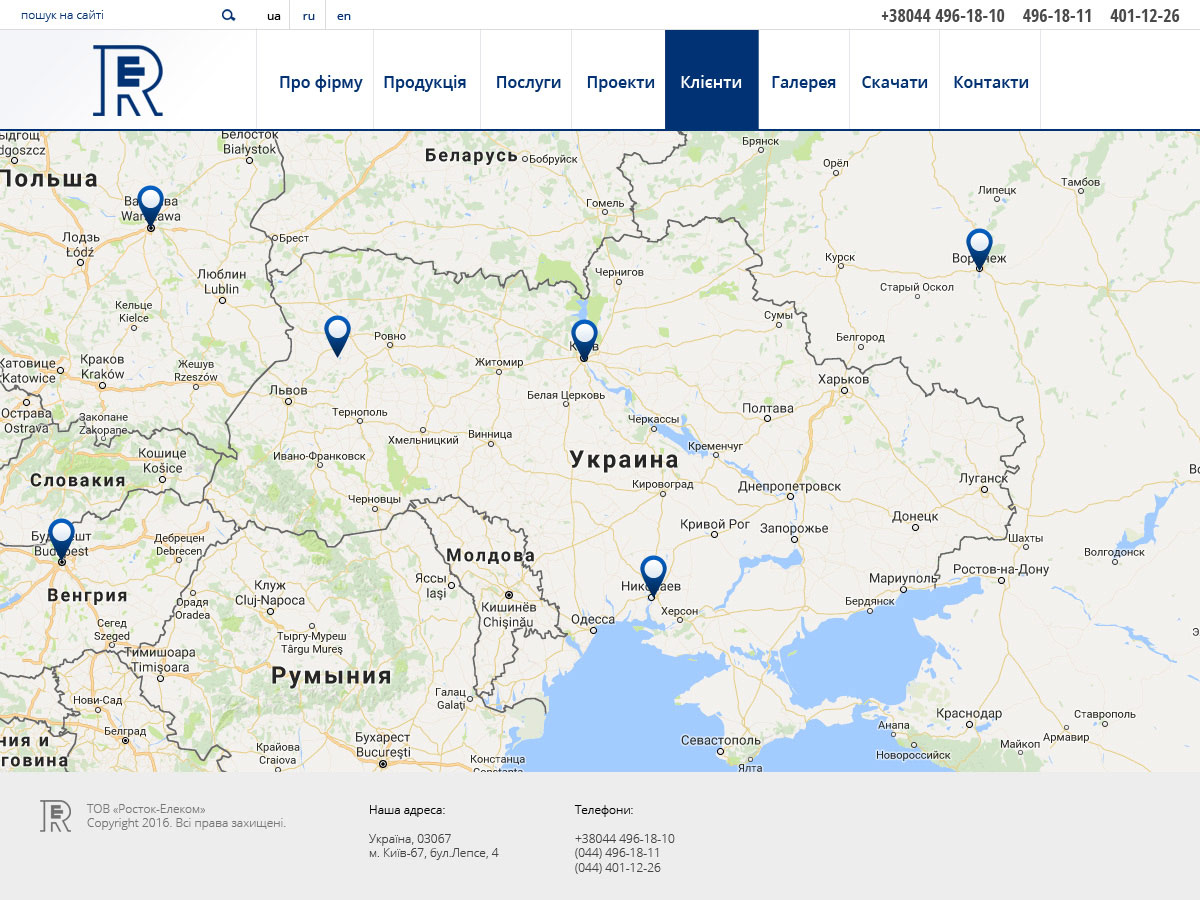 Designing of directory page with products of Rostok Elecom company.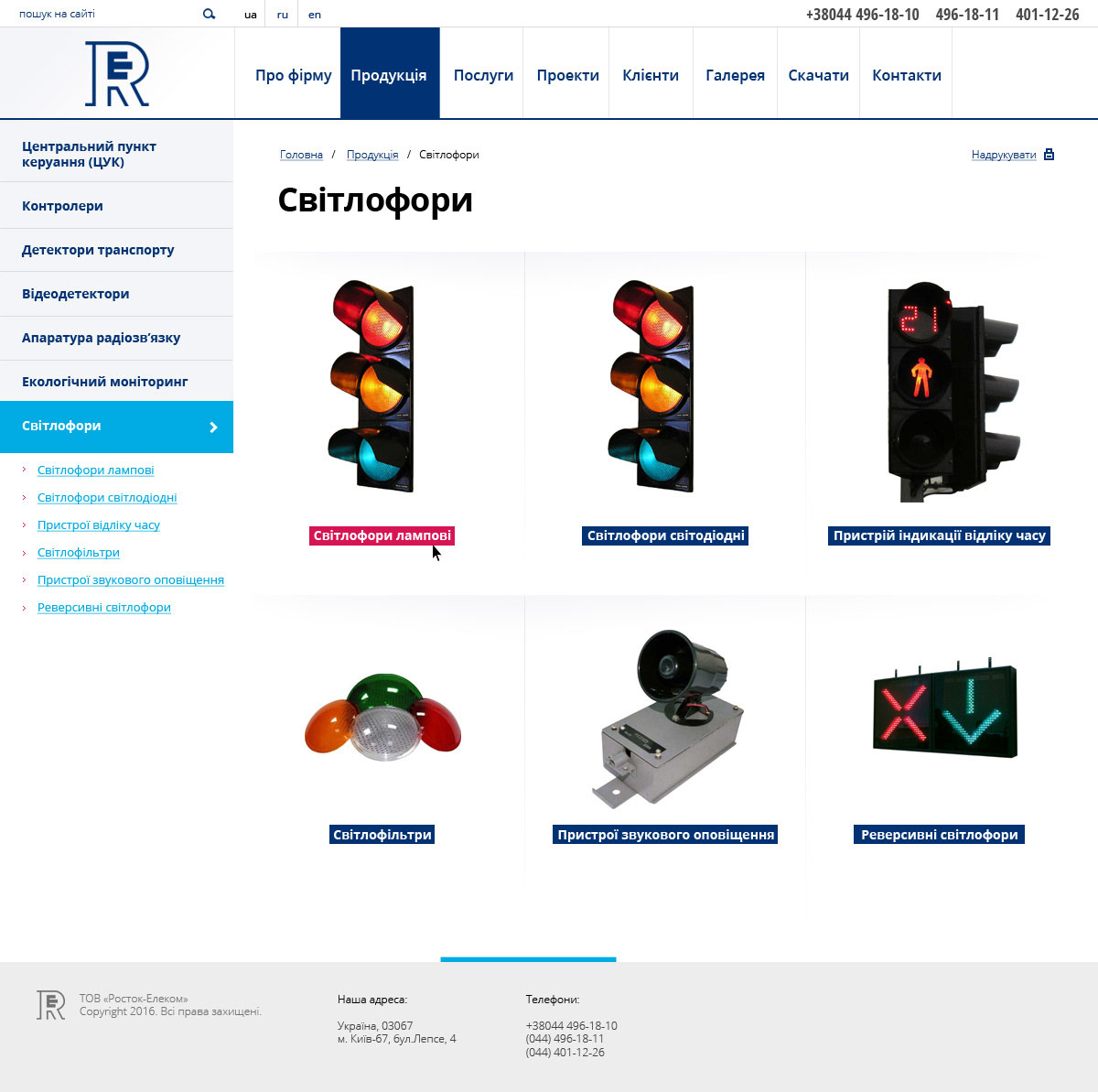 Work is approved by the customer.