Development of a WordPress theme
Task: develop dynamic WordPress theme that can be individually customized through CMS, even including change of color gamma. Multiple websites can be developed based on this theme.
The theme includes 2 templates, for main and internal pages.
Designing the template for the homepage.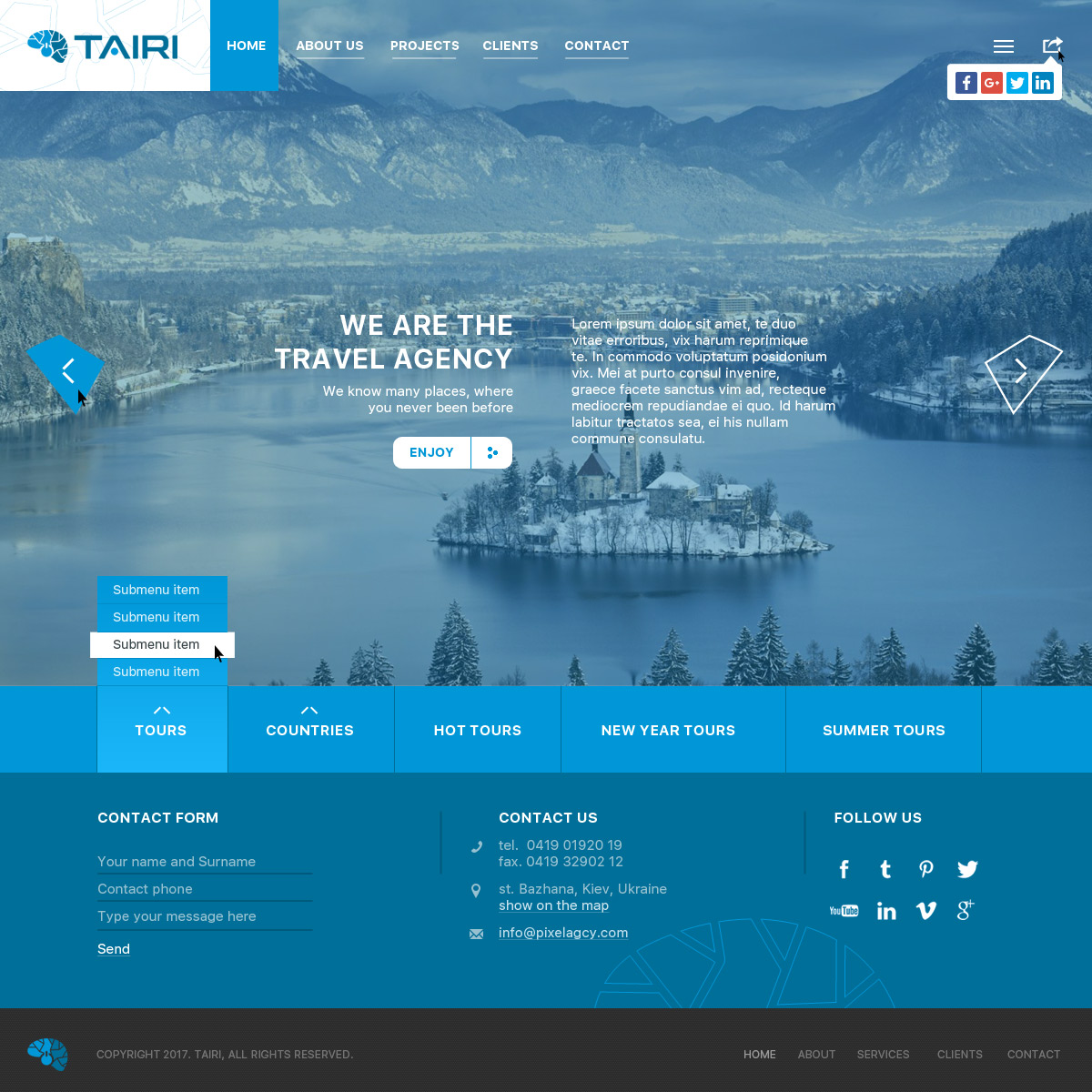 After homepage was approved, we started to design internal pages.

After the design was approved, we started to develop WordPress theme.
Responsive view.