Window constructions configurator website development
Task: it is required to implement redesign of old website and develop from scratch a configurator for windows constructions with possibility of online ordering.
Creation of design for the main page of the website.

Design of contact page.

Portfolio of company works.

Creation of other key pages.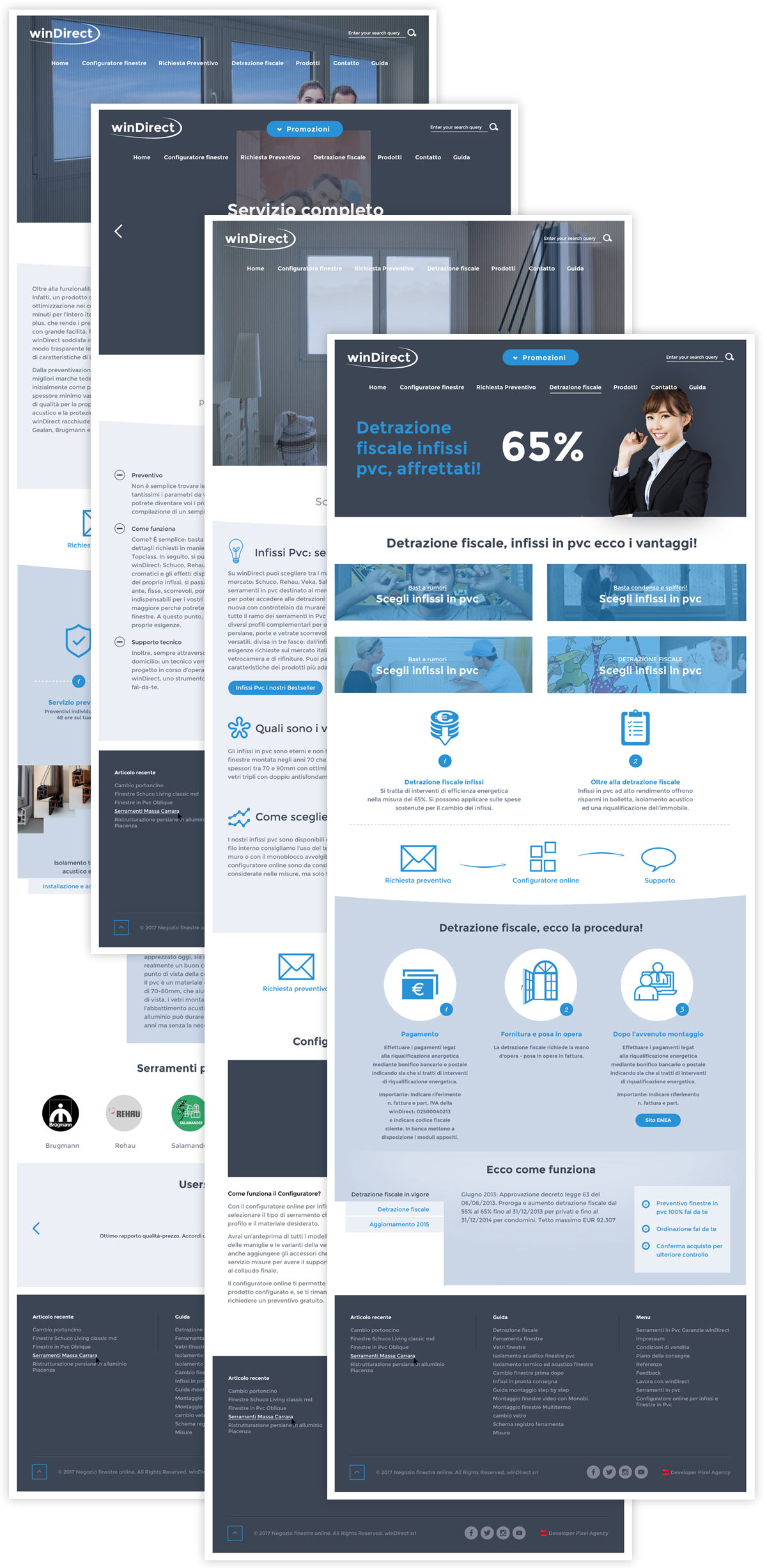 Design of windows configurator.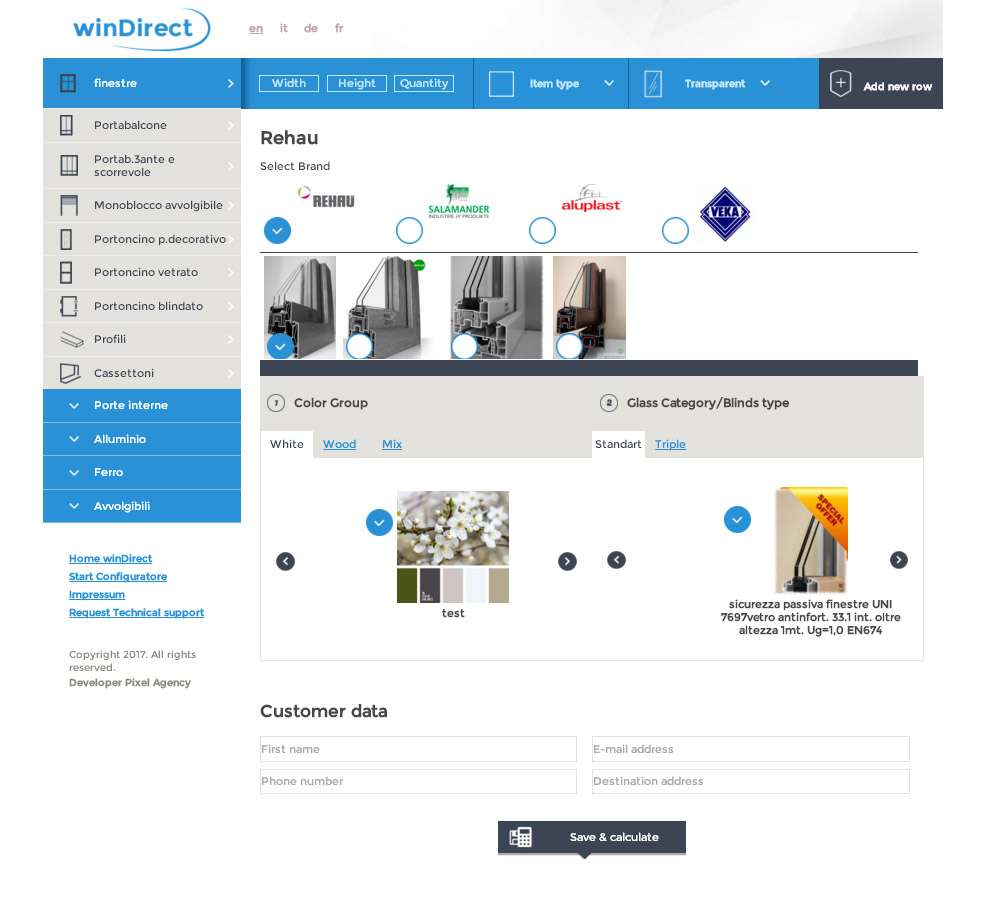 Creation of additional promo banners.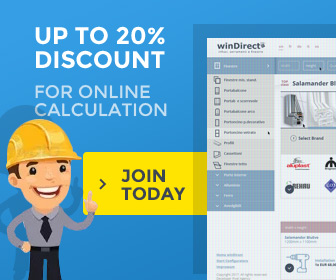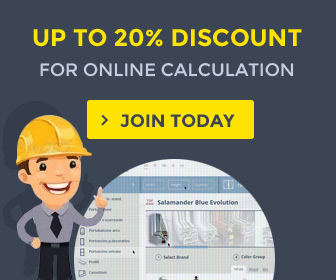 Work is successfully completed.